Update: April 22, 2012: The New Zealand barrister John Haigh QC (mentioned below) mysteriously dropped dead yesterday, a sudden shock can be fatal, obviously we extend our deepest sympathies to his family – we will however be publishing a few opinion pieces over the coming months on John Haigh QC, his involvement in corruption and just a few of the trials he manupulated; so as to get bent cops off.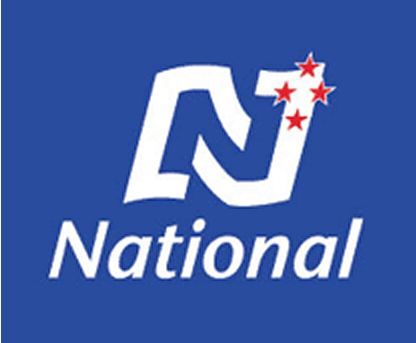 Regular readers will recall our post of November 26, 2011 Keith Manch and his very own Pandora's Box,  in which we noted:
"Having a complete and accurate understanding of what has occurred is often very helpful in ascertaining where one might find missing evidence, evidential links that may well be critical to proving the chronology and that a sequence of events had occurred in certain order."
This strategy has again proven to be indespensible. Once Lauda Finem had established that Martin Honey had obtained the material contained in his bullshit "dossier" (sent to the National Party Minister Nathan Guy by the unelected list MP Jackie Blue) from a single source; the solely defamatory material produced by Fairfax Media (then posted on a little known website run by a father and son pair, Dr Mile's and Aaron Wislang) we decided to set, if you'll excuse the pun, yet another "Honey Trap" (the result of which we will publish in another post).
Unbeknownst to our readership this investigation, has been conducted on three separate (but well and truly connected) fronts; we relied on the aforementioned historic Fairfax articles, the very same material contemporaneously relied upon by the Wislang's www.accforum.org (posted on their site with a far more nefarious purpose in mind), Real Estate Agent Martin Honey, Jackie Blue MP, the REAA and later by default New Zealand's APN mainstream publication The Herald On Sunday and its editor the bent ex-Fairfax journalist Bryce Johns
In part, as an explanation for this strategy, we would like to again bring our readers attention to our aforementioned post Keith Manch and his very own Pandora's Box:
"A challenge any investigator faces when confronted with mystery is piecing together the evidence so as to understand the whole, not taking one aspect and then sitting back smugly assuming that you have it in the bag.  One can never afford to look at or use evidence in isolation, without understanding its relationship and significance to the whole truth."
The researchers at Lauda Finem have established that there have been a number of players involved in the attempts to destroy justice crusader Dermot Nottingham's credibility and reputation over the years, all of them closely connected in one way or another; the "Martin Honey Fraud" is but the tip of the iceberg so to speak.
1996 – 2000 New Zealand's National Party, the Motor Vehicle Dealers Institute (MVDI), John Haig QC, Michael Reed QC Paul Morten (and various other legal associates, members of the judiciary included), journalist Jenni McManus of the now defunct "The Independent" newspaper and journalist Phil Kitchin of the Dominion post (importantly, all Fairfax (NZ) owned publications) worked tirelessly to cover-up a wide spread systemic (a 2 billion dollar) odometer fraud by printing defamatory material designed to discredit  Nottingham and his allegations, allegations that Nottingham would later prove to be 100% correct, resulting in the trashing of 60 percent of New Zealand's imported Japanese used car dealerships (those operated by knowledgeable fraudsters and the ignorant commercial victims of the fraudsters that had been importing the clocked vehicles, Sir Colin Giltrap and his various companies included).
2003 – 2012 Miles and Aaron Wislang, using the online vehicle they both built and operate www.accforum.org posting the defamatory work of Fairfax's Jenni McManus, Phil Kitchin,  Cameron Bates, Fiona Rotherham and very recently Bryce Johns .
2006 – 2012 Kenneth Miller, Douglas Weal, Alan Thomas and David Butler again using the Wislang's vehicle www.accforum.org and its off shoot, www.accfocus.org, created by Miller, Weal and another accforum member, Mark Davis,  following a dispute with Alan Thomas and a conspiracy to falsely manufacture Thomas's involvement in what became known as the Takapuna Bomb Plot in 20o8
2003 – 2009 Fairfax Media (most recently its Journalist Fiona Rotherham, who again relied on the false and defamatory information posted on www.accforum.org by Miller, Weal, Thomas et al)
2010 – 2012  Martin and Stephanie Honey, again using the defamatory Fairfax material posted and relied upon by  www.accforum.org. In particular a defamatory article which appeared in the Sunday Star Times, penned by the editor Jenni McManus's bent tyro Cameron Bates (an article that Fairfax later had withdrawn as part of a substantial defamation settlement).
2010 – 2012 Jackie Blue MP, Nathan Guy MP, the REAA's Kieth Manch and Dean Winter, again using and relying on the same defamatory material supplied by Martin Honey in a bullshit "dossier" (sent to MP Jackie Blue), yet again obtained via the online forum www.accforum.org.
2009 – 2012 Rob Stewart, Tony Stevens and law firm Izard Western who had represented Fairfax in the defamation settlement and now, it appears, the REAA and who in 1996 were involved in a conspiracy with yet another REAA employee, Paul Morten, Barrister; to discredit Nottingham in the campaign that made him a household name; CAR WARS
Of course there have been various others, all two bit, parties to the larger conspiracy (people such as the used car importer and dealer Rod Milner, a man that Nottingham successfully proved was an importer of vehicles with wound back odometers in 1997) but we'll deal with Milner and the various others in up coming posts (the names of which were supplied by www.accforum.org whistle-blower David Butler).
For readers who have been following the "Martin Honey Ray White Fraud" saga, in depth, you'll be beginning to piece together what is fast beginning to resemble a circle. What are the chances, in a country of almost 5 million people that (when it comes to attempts to harm Nottingham, his family and reputation) the same names and faces keep popping up, again and again (albeit reincarnated in newly created positions of power).
We would have thought that the odds weren't that good….but of course to have reached that conclusion when it comes to the New Zealand National Party would have been more than a little naive.
What we have here is a wheel conspiracy, a plot with many unrelated participants who, perhaps by chance or not, share the same or similar objectives, albeit for very different reasons.
From what we've seen this is shaping up to be a massive defamation tort with quite a large number of defendants and on the available evidence a tort in which Justice crusader Dermot Nottingham will undoubtedly eventually prevail.
Martin Honey, Miles and Aaron Wislang and Ms Jackie Blue MP appear to be very vulnerable on multiple fronts and in a number of jursdictions. Jackie blue in particular has unwisely relied on Martin Honey and his faulted research (www.accforum.org) then voiced and committed to parliamentary letterhead false and defamatory statements, behaviour that is far  more serious in the scale of offending, especially given that she was warned of the danger by her National Party parliamentary colleague  Peseta Sam Lotu-Iiga. Obviously, given the circumstances, Ms Blue will not be afforded the protection of Parliamentary privilege.
Footnote: we have it on reliable authority (a now retired New Zealand politician) that Nottingham's "Car Wars" campaign also started with a very small scrub fire, in fact not that dissimilar in nature to the "Martin Honey Real Estate fraud" story (just a different time and a different industry that needed cleansing).
Nottingham's firebrand  "CAR WARS" campaign was also apparently sparked by just one man, yet another well connected  glorified "salesman", a very bent secondhand car importer/dealer; the now convicted criminal, serial odometer fraudster by the name of Andrew John Gummer.
Andrew John Gummer thought he  too was invincible because of his political connections, beyond reach in fact, and that he could simply use his "connections" to bully his way out of accountability….. for a while he managed it and temporarily avoided the inevitable……….but it couldn't and didn't last.
Over the course of four years Gummer's small scrub fire grew into an out of control firestorm that engulfed an entire industry, a fire that was unsuccessfully fought on multiple fronts by a corrupt civil service, eventually bringing down both Prime Minister Jenny Shipley and her National Party Government in 1999…….Having read the book "CAR WARS" forgive us for thinking that this may indeed be a case of Déjà vu
Corruption is a tree, whose branches are of an immeasurable length: they spread everywhere; and the dew that drops from thence hath infected some chairs and stools of authority.

John Fletcher, The Honest Man's Fortune (1613; published 1647), Act III, scene 3.
Related articles