Some weeks ago we found an interesting file deposited in our online drop-box (we couldn't help but give them directions via laudafinem@bigpond.com; any genuine stories will certainly be researched and published), amongst its many contents were three items of immediate interest; scanned copies of two newspaper articles, one  written by a New Zealand financial reporter who at the time of publication worked for the editor, Jenni McManus, of Fairfax's at the time recently acquired (now defunct)  "Independent"….a woman by the name of Fiona Rotherham. The other peice by a reporter (again with Fairfax, but this time one of its remaining mastheads "The Sunday Star Times", a bloke by the name of Rob Stock.
The third scanned document is by far the most interesting as it, we believe, brought about the two newspaper pieces, although for very different reasons and some years apart. The obviously "controversial" document in question is headed up the "Mytton report".
The Nelson resident, who sent us the file, had apparently recently read our post "Warren Berryman – WOG" . Whilst they wanted to retain their anonymity they also admitted to being caught up in the affair, how and why they didn't say. They asked for our take on the report and the two Fairfax articles.
Our first determination, of course after a little further research, was that the report was indeed genuine. The second determination was that the sender had obviously not read the existing posts contained within this anti-corruption blog that are highly critical of Rotherham and Fairfax New Zealands journo's.
In fact it could be said that our criticisms (and in some cases compliments) have been much wider and have not been limited to Fairfax New Zealand's staffers.
As a result of  receiving these items our position and the arguments in previous posts have only been reinforced. We have of course now read the "Mytton report" and so our  Nelson residents much sought after opinion begins in earnest.
Substantive post/critique begins:
Fiona Rotherham has spent much of her sad and ultimately failed journalistic career slagging people off, for the slowly self-immolating Fairfax media Group. Apparently Rotherham has now been promoted to Managing editor, Fairfax Business Bureau at Fairfax Media (NZ).
This promotion was after McManus's departure and following her employer having shelled out a whole lot of clams over an  outrageously false and malicious article "a bulldog for a messenger" that Rotherham had penned after having been sent Dermot Nottingham's report. Rotherham's fictional piece purported to profile the investigation of the collapse of Nelson Finance companies F & I and LDC Limited (one of the scanned articles that our unwitting Nelson Resident had sent us).
Rotherham fueled with the malice bred of Fairfax's cadre of incompetent and corrupt journo's such as Jenni " Fuck the facts" McManus set about deliberately abusing her position in a failed attempt to discredit the report authored by Dermot Nottingham. Nottingham's report named names and identified the conspirators involved and provided the basis for a legal challenge.
Fairfax's CFO (Chief Financial Officer) Randall Burt was unavailable to discuss just how much the shite shovelers at Fairfax had shelled out to Nottingham for the aforementioned defamatory article, he was to busy rearranging Fairfax's finances by changing the ink cartridges in the office printers from black to red.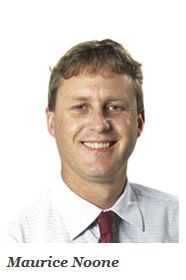 The report authored by Nottingham laid out the detailed scheme by which Price Waterhouse Coopers (PwC) wrested control of F& I finance from it's directors under threat of a term in the big house.  Maurice Noone of PwC had been ably assisted by  a chap by the name of Michael Styant who had came up with this doozy to make a quick $300'000.00 in fees. The investors are currently considering their options in clawing back those fee's as well.
"Styant the tyrant" was the chief honcho at Perpetual Trustees who oversaw Noone's shenanigans and gave Noone the all clear on the outrageous scam.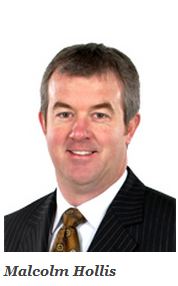 Meanwhile another lacky of the good old boys from Christchurch Malcolm Hollis turned up at the funeral of Andrew Harding's son and pressurized him to sign away his life and millions of F & I investors money.
Jehovah didn't take to kindly to Styant's conduct and smite him down like the blasphemous worshiper of mammon that he obviously was,  flattening Perpetuals Christchurch HQ, just like he had "Soddem and Gomorrah"…….. Styant was apparently scooped up on a shovel and buried on a broom following the catastrophic Christchurch earthquake of 2010, god rest his soul if he ever had one.
Nottingham's report also laid out the basis of the legal challenge that would ultimately result in the decision by Justice Fogarty overturning the worthless transaction.  According to Fairfax medias Rob Stock, Peter  Mytton had this to say about Nottingham's investigation and report ;
"Nottingham got a lot right and the report helped ignite the fightback." 
The truth is that the shareholders were going to wave good by to the majority of the cash but for Nottingham's report and its legal advice. As always Nottingham showed his usual propensity for calling a "spade a spade" and left "no stone unturned". Where there was an allegation to be made it was most certainly made.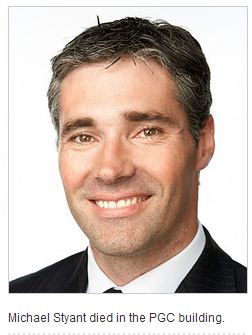 PwC kicked and screamed alleging that Nottingham's report was defamatory (we suspect that they had also been responsible for calling in a favour, sending Rotherham the report so that she could write her bullshit article) but didn't have the cahones to put their money where their mouth was. No proceedings were ever issued and you would have had to say given the findings of Fogarty J that that was a sensible decision. Justice Fogerty found that;
"I have no doubt that the modifications to the PwC  report sent to perpetual and known to be forwarded on to John McPherson at the companies office were designed with the knowledge of the LDC directors to deflect Perpetual and the Companies Office from identifying the possibility that F & I was trading in breach of the securities Act."
In addition the learned Judge Fogarty in his decision earlier this year found that LDC , PwC and Buddle Findlay all knew that F & I had been lending money without a prospectus and that LDC had made false statements in their own prospectus. The Judge did not believe ex Nelson accountant and LDC director David Miller when he denied knowing that F & I was trading in breach of the Securities Act.
The low rent retards at Fairfax however after coughing with the defamation dollar and getting it oh so wrong in their slag fest over Nottingham's report still had to abuse their position to try and have a dig at Nottingham. The Sunday Star Times reporter Rob Stock writing on 27/05/2012 :
"He (Mytton) commissioned the controversial Dermot Nottingham to compile a report on the deals between  LDC and F & I. "The Mytton report" that resulted, which was circulated in Nelson and dubbed by PwC as defamatory, involved a detailed-some say flawed–investigation into two companies and their troubled loans, included some desparetly poor lending to a third finance company called Halifax finance run by the now bankrupted Paul Brownie"
Having read many and varied documents we here at Laudafinem believe that the only reason Mr Nottingham has, in any way, become "controversial" is simply because the New Zealand media has painted him so.
We also believe it likely that the only people who might have claimed the report to be flawed are those who had themselves been involved in serious criminal offending; those named in Mr Nottingham's "Mytton report".
As aforesaid, they didn't issue proceedings…why?….well obviously because the  allegations contained in the report were all true: but the Fairfax crew just didn't have the "cahones" to print it; preferring instead to snipe at Mr Nottingham personally and his "Mytton report" from the sidelines….. Carping which has, only now, been proven totally wrong!
As long-time students of law the irony does not escape us; Lord Nottingham the father of equity and his all important contribution to common law; "The Statute of Frauds". 
We will close this post with the last paragraph of the "Mytton Report" in yet another  Nottingham's understanding of  what exactly constitutes equity and the all important understanding of what amounts to fraud,and injustice. Fiona we would suggest you bother to actually read the document, if there's ever a next time:
"Mr STYANT saying that he would be happy to convene a meeting of stakeholders is a load of self serving bullshit, but again which bullshit will come back to haunt him.

The Court will ultimately decide whether Mr STYANT being aware of the cogent material supplied should have attended such a meeting to obtain further evidence in support of the allegations prima facie made out by the material already supplied.

The Court, if so satisfied that he should have done so, can safely draw a negative inference"
This gutless behaviour by New Zealand's newsprint Media really pisses us off at Lauda Finem, so we've posted the "Mytton report" (hyper-linked in the body of the post and in the references below) and various photographs identifying the men involved for our  readers to make their own minds up!
As far as we here at Lauda Finem are concerned Justice and those that chase it are doing GODS WILL, as undoubtedly all good men and women do, so please allow us to retort!
As it is said in the old testaments book of Ezekial  (in particular we thought that Quentin Tarantino's interpretation of chapter/verse 25:17 could very well be apt):
"The path of the righteous man is beset on all sides by the inequities of the selfish and the tyranny of evil men. Blessed is he who, in the name of charity and good will, shepherds the weak through the valley of the darkness, for he is truly his brother's keeper and the finder of lost children. And I will strike down upon thee with great vengeance and furious anger those who attempt to poison and destroy My brothers. And you will know my name is the Lord when I lay My vengeance upon thee."
"On 25 June The Independent published an article "A bulldog for a messenger" profiling Dermot Nottingham and his report on the collapse of two Nelson finance companies, LDC and Finance & Investments (F&I). Nottingham subsequently contacted us in relation to a number of errors in that article.

In light of further information supplied to The Independent by Nottingham we accept that he personally has never extracted money from anyone in relation to his various campaigns here or overseas.  We also accept that he did in fact prove to the criminal standard of beyond reasonable doubt that all the motor vehicles he alleged had been "clocked" were in fact "clocked" and supplied evidence to that effect to the Court.

We also accept that Nottingham was not personally paid $13,000 by an ACC claimant, continues to work as an unpaid advocate for ACC claimants, and continues to be recognised by ACC as a claimant advocate.

Finally, we acknowledge that we are unaware of any errors of fact in Nottingham's report on LDC and F&I, and any suggestion in the 25 June article that the report is a "fiction" in relation to the allegations of fact contained within it is incorrect.  The Independent accepts that Nottingham's principal motivation for undertaking and completing his report was to assist LDC and F&I investors recover their losses and hold those responsible for those losses to account.

The Independent apologises to Dermot Nottingham and his family for any embarrassment or distress these errors may have caused.
II Timothy 3:13
"But evil men and seducers shall wax worse and worse, deceiving, and being deceived."
Related articles/references/bibliography