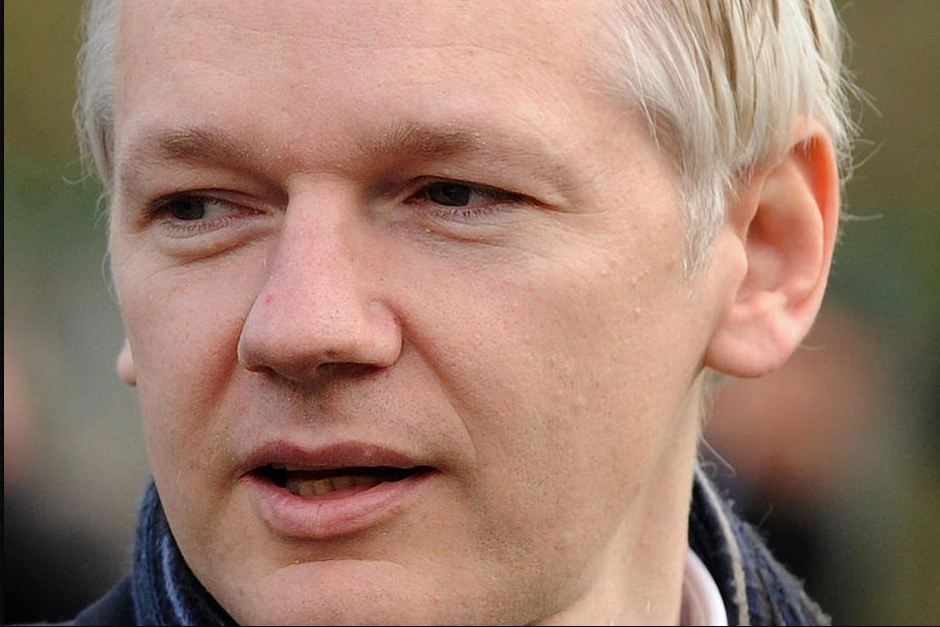 The United States Justice Department (DoJ), the FBI and some United States allies including Britains Crown Prosecution Service (CPS) and New Zealands Crown Law office (CLO) seem to be making up their own rules as they go along with little being done by independent Courts, in each of these jurisdictions, to halt this perversion;  especially in two very prominent cases, The Kim Dotcom and Julian Assange affairs.
In the Dotcom case his American defense team have again accused the FBI and US Prosecutors of outragious behaviour including the unlawful removal of material seized in New Zealand and flouting due process.
With the Assange case it gets even worse, as the Australian Broadcasting Corporation (ABC)  reported earlier today;
A late-night visit by the security contractor who maintained the electronic bracelet around Julian Assange's ankle was one reason why he decided to seek political asylum in the Ecuador embassy in London.

For the first time, Mr Assange has revealed full details of the sequence of events that led to him moving into the embassy last month.

Mr Assange told Four Corners he only took the decision because after a number of "dramatic events" he feared his bail was about to be cut short.

For more than 500 days the WikiLeaks founder had been fighting extradition to Sweden where he is wanted for questioning over alleged sex crimes, including rape.

Speaking from the embassy by phone, Mr Assange said he became suspicious when the Swedish government publicly announced it would detain him "without charge in prison under severe conditions".

What happened next made him believe he may soon be taken into custody.

"On the same evening, the UK government security contractors that maintained the electronic manacle around my leg turned up unannounced at 10.30pm and insisted on fitting another manacle to my leg, saying that this was part of routine maintenance, which did not sound to be credible," he said.

Mr Assange said the following day the security contractor "filed a section nine bail breach against me" in that "my bail would be revoked and they did so under the basis that we refused to let them in at 10.30pm unannounced".

Later that day Mr Assange said he feared his last avenue of appeal was about to be terminated by the British crown prosecution service.

"Acting, we believe, on behalf of the Swedish government, (they) requested that the 14 days that I had to apply to the European court of human rights be reduced to zero."

Source: http://www.abc.net.au/news/2012-07-23/julian-assange-four-corners/4148700
We highly recommend readers view the ABC's Four Corners program; Sex, Lies and Julian Assange (this television report may not be available to readers outside Australia)
Had it not been for Assange, his followers and Wikileaks the world would still be ignorant of the terrible atrocities that have been committed starting with a bold faced political lie,  "to disarm Iraq of weapons of mass destruction, to end Saddam Hussein's support for terrorism, and to free the Iraqi people."[22] A lie that Australian intelligence officer turned whistle-blower and independent Australian Federal politician,  Andrew Wilkie, exposed at great personal cost at the hands of the dark side of Australia's Government. So what can Mr Kim Dotcom expect at the hands of New Zealand's bent little establishment and its Courts?
All Australians should really start looking closely at what's happening with Julian Assange. Just look at whats happening in the most recent developments in the David Hicks case and his special rendition to Guantanamo
Source: Wikipedia [22] a b "President Discusses Beginning of Operation Iraqi Freedom". Retrieved 24 July 2012.
Related articles