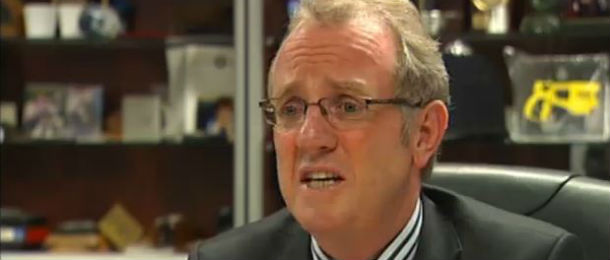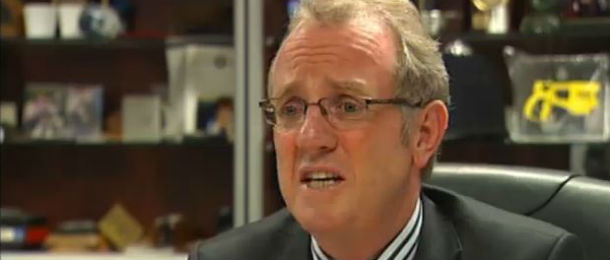 We here at Lauda Finem had been wondering when the media darling Kiwi's like to call "Greg O'Connor" would surface for a little air; well at last its happened.
Whilst he's been conspicuously AWOL amid some of the biggest scandals, involving serious police corruption in a decade, or at least since Stephen Wallace was shot dead by one of his Associations subscribers, (what with the Police/GCSB Dotcom affair and the poor Kid that had his neck broken by yet another unidentified member/s of Greg's Union) he's suddenly popped up only to say no comment following yesterdays Fairfax story; the survey of New Zealanders attitude toward the county's police force.
Greg's a real gem, a man born long after his time (in the wrong hemisphere) and, as veteran Kiwi broadcaster Paul Holmes in an off the record comment in 2001 had someone believe, a complete piss-head.
O'Connor's been in the job at the NZPA for so long that he's become an integral part of New Zealand's antique police furniture collection and its policing "culture".
But as always there's a downside; unfortunately he's also a complete and utter fuck-wit, a control freak with psychopathic tendencies and just a little delusional when it comes to the behaviour of his precious boys in blue brown shirts……..ring any bell's? We've listed some of the more recent incidents involving Greg's membership in related articles below:
The Police Association has dismissed the results of a poll on trust in police, citing its links to a PR campaign and saying its results were skewed.

Released yesterday, the Horizon Research survey polled 756 people by email.

Results included overwhelming support for a beefed up Independent Police Complaints Authority, with 76.3 per cent of respondents believing the authority should have more power to initiate prosecutions against officers.

Horizon claimed the poll had not been commissioned by any external party and was part of its "public good research programme".

But Police Association president Greg O'Connor would not be commenting on the results because of its apparent links to a campaign being run by Wellington PR consultant Iain Morrison.

Morrison appeared in a story in The Dominion Post on Saturday about a young man who suffered a broken neck when police raided a Khandallah party on Homebush Rd in 2009.

Morrison, whose son was a host at the party, was critical of the police response.

Horizon owner Graeme Colman was also a senior consultant at Morrison's PR firm.

O'Connor said during the period the poll was open, Homebush campaigners used Facebook and Twitter to encourage people to sign up for the poll, skewing the results.

"Commenting on the results of this 'poll' would just give it credibility it does not deserve."

Colman refuted O'Connor's accusations, claiming no new members were accepted onto the survey panel even if they were referred to the website by social media.

He admitted he had done work for Morrison for several years and it had been Morrison who suggested the issue as a topic.

But the research had been undertaken independently and by professional staff, he said.

"We have invested substantially in developing our proprietary online research system and hope comments about 'questionable' methodology are not made again without first referring questions about this to us for a response."

Rethinking Crime and Punishment director Kim Workman said the survey should not be "blithely dismissed on methodological grounds".

Workman said that while there was general confidence in police competency, there was a growing view that the police were becoming over-reactive.

"One common theme is that if police are called to exercise a 'peace keeping' role, eg a domestic dispute, they treat it as though it was a military operation.

''Instead of two police, five or six are likely to turn up, complete with a police dog.

"It may be that New Zealand is over-policed in some areas, given that the number of sworn police per capita has doubled in the last 50 years."

Source: Fairfax NZ News
Related articles