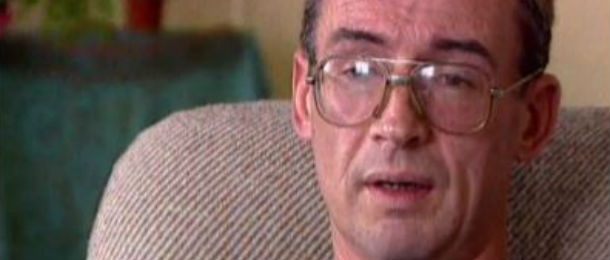 Continuing on with the "CCC" gang, Corrupt Christchurch Cops theme, Lauda Finem will soon be taking a look at another couple of dirty little Christchurch abuse of process cases; the Peter Ellis and Gwaze injustices.
In the case of  Peter Ellis and the Christchurch Civic Creche, its an injustice that simply refuses to be buried and we believe for very good reason.
Its yet another Christchurch Police investigation and trial that tragically fucked an innocent New Zealanders life. Whats more this case unlike so many other New Zealand cases of note, such as Arthur Alan Thomas, David Brian Dougherty and David Cullen Bain, seems to have an added (and unwanted) political dimension; with politicians from both sides of the spectrum doing their utmost to ensure that Peter Ellis remains a convicted man.
Notably two of these politicians appear to be South Islanders, the likes of, Lianne Dalziel, Nick Smith, the exceptions being John Banks and Phil Goff three of which have since been embroiled in dishonesty, lies and corruption scandals: Banks with the 'Dotcom' affair, Smith with the 'Bronwyn Pullar – Accident Compensation' debacle and Dalziel (a little earlier) with her 'lie in unison' attempt.
Looking beyond the ballsed up police investigation and the fucked up trial, there has always been something very fishy about the way successive Governments, the Justice Ministers and Attorney Generals have handled the Ellis case.
In fact given the overwhelming public sentiment and support for Ellis one could argue that had it been any country other than New Zealand the incumbent party Governing would have been taking a huge risk at the ballot box. But being New Zealand those in power, as always, banked on the political apathy of New Zealander's an apathy they're well known for… somewhat strangely most Kiwis appear quite happy to watch their fellow citizens being shafted, so long as it doesn't happen to anyone they know or care about.
When it came to Peter Ellis Cops, politicians and the other stakeholders repeatedly threw about the label "pervert" and relied on it to whip up a homophobic storm resulting in the complete demonisation and vilification of Ellis and any supporters he had.
This type of vile reprehensible spin had in fact, perhaps unwittingly, played a major part in ensuring that he was wrongly convicted in the first place and the country's mainstream Media is guilty of having played a major role in it all.
But to continue with it as Banks and certain others did, a decade later, when Ellis and his legal team (with overwhelming public support), were pushing to have his named cleared, well frankly that defies political commonsense. Its a behaviour that just doesn't add up; unless of course one factors in the possibility that there had been other powerful stakeholders with interests and agenda's of their own in judicial mix….which, readers, is not that uncommon in New Zealand; a remarkably small group of people have held far to much power for far to long, and they've all been intent on selfishly protecting their thrones.
In cases of wrongful conviction in New Zealand there are always dangerous undercurrents hidden from sight. People and events that are concealed and protected from the public's steely glare. We believe that in the Peter Ellis miscarriage of justice case, perhaps more than any of its contemporaries, this "protection racket" may be behind Mr Ellis's inability to obtain justice. Post trial and Ellis's release from prison (starting with the 'Eichelbaum Report') the events, the officials attitudes, the politicking and the governments actions have never quite stacked up (at least in the minds of the intelligent Kiwi's we've spoken with); the question is why?
Here at Lauda Finem there are many questions surrounding the Ellis case that rankle us all so we thought we'd take a closer look at the stakeholders. Especially the players behind the scenes; the politicians, crown prosecutors and of course the Christchurch cops. There's also the bevy of  'unknowns' who played a role in having Ellis falsely charged and convicted and whats more important they're still at it. As always, just as in the Dotcom case, using smoke and mirrors to ensure that Peter Hugh McGregor Ellis, an innocent man,  remains falsely convicted, vilified and uncompensated.
We'd like to hear from anyone that has information on this case or any other case that readers feel would be of interest to New Zealander's and our many international readers, simply email us at: laudafinem@bigpond.com
Ever since its founding by Edward Gibbon Wakefield and the Canterbury Association the colonial City of Christchurch has been an incestuous little shit-hole and at its centre local police and crown law solicitors and barristers carry on the  judicially sordid tradition of corruption.
Website below 6 April

631
views

mtrbiker — April 15, 2009 — This slide show outlines some of the political connections in the unbelievable Peter Ellis/Civic Creche child abuse case and is dedicated to Greg Dowle of Waitara, Taranaki, New Zealand, and his aliases of Mr. Scooter and plain old Scooter. Mr. Scooter's recent rant in Usenet's nz.general group singing the praises of Joy Bander and her crazy fabrication, "A Mother's Story", provides an opportunity to highlight the shady political connections to Joy Bander and her fellow conspirators in the doubtful investigation and conviction Peter Ellis. Mr. Scooter is a rabid and ill informed critic of anyone who doubts the safety of the criminal convictions of Peter Hugh McGregor Ellis.

This slideshow features a New Zealand Radiolive host, Michael Laws, responding to an email received in the course of his nine to noon radio talkback show on 16 December 2008. Michael Laws reads what he was supposedly sent. It is a startling partial expose of some notable NZ parliamentarians who are intimately connected to the complainant side of the Peter Ellis prosecution.

It is possible some of the content broadcasted breaches New Zealand High Court name suppression orders. If so, it would be a great pity as the existence of possible political connection and involvement in the prosecution of Ellis and his fellow workmates is the subject of considerable rumour. Suppression would serve to prevent the New Zealand public from ever being alerted to the possible political influence at play behind the scenes.

Maybe the Government could clarify and assure the New Zealand public that there wasn't political influence anywhere along the Ellis investigation, prosecution, and subsequent appeal processes.

Category:News & Politics

Tags:

Peter EllisCivic CrecheMichael LawsGaye DavidsonNick SmithNick Smith MPCindy SmithLianne DalzielLianne Dalziel MPRob DavidsonRobbie DavidsonColin EadeColin Keenan EadeGreg DowleGregory DowleMr. ScooterScooter DowleScooterNew Zealand injusticefalse accusationsritual abusesatanic abusemoral panicsJoy Banderchild abuseChristchurch

Total Views: 631

| | | | |
| --- | --- | --- | --- |
| Comments: 9 | Favorites: 0 | Ratings: 3 | Average Rating: 5.00 |

Links

Date
Link
Views
A
Mar 07, 2010
First referral from YouTube search – laws peter ellis
28
B
Jan 13, 2010
First referral from – www.stuff.co.nz
6
C
Jan 12, 2010
First referral from – www.thestandard.org.nz
6
D
Dec 25, 2009
First referral from – whaleoil.gotcha.co.nz
53
http://whaleoil.gotcha.co.nz/
http://whaleoil.gotcha.co.nz/2009/12/26/this-is-why-i-fight/
http://whaleoil.gotcha.co.nz/page/3/
http://whaleoil.gotcha.co.nz/2009/12/page/2/
E
Nov 22, 2009
First view from a mobile device
7
F
Oct 14, 2009
First referral from – www.kiwiblog.co.nz
57
http://www.kiwiblog.co.nz/2009/10/gutted.html
http://www.kiwiblog.co.nz/2010/01/whale_in_court.html
http://www.kiwiblog.co.nz/2009/12/r_v_whale.html
G
Jun 05, 2009
First referral from YouTube search – peter ellis
35
H
Apr 17, 2009
First referral from YouTube search – lianne dalziel
20
I
Apr 16, 2009
First referral from – www.google.co.nz
21
J
Apr 15, 2009
Other / Viral
278

Michael Laws names political connections to Peter Ellis case

Added: 11 months ago
From: mtrbiker
Views: 631

barkbirch SuzeB1980 you said " Banks later retracted many of his earlier opinions."
Have you got the cites/sources to John Banks' changes of opinions? 7 hours ago

SuzeB1980 Look at the peterellis web site. Amazing site! In June 1993 John Banks said [Surely decent NZers have learnt from the appalling saga of the ChCh Civic Creche] But in Feb 2000 he said to TV3 [The evidence upon which Ellis was convicted for child abuse looks like it's falling apart] 6 hours ago

1) Can the Prime Minister please confirm or deny the veracity of the information broadcast by Mr Laws?
2) Could the Prime Minister confirm that Alison Dalziel was employed as an advisor in the Department of the Prime Minister and Cabinet from March 2003 to December 2004.2 8 hours ago

rjlchristie After being made aware of this video I have asked two questions of NZ's Prime Minister, John Key.
The questions was also copied to all sitting MPs and major media news desks on 1 April 2010:
SuzeB1980 The video helps to explain why Phil Goff promised some justice for Ellis while he was in Opposition, but as soon as he was in the position of Cabinet Minister, around the table from Dalziel, he did an abrupt and surprising U Turn. 3 10 hours ago

SuzeB1980 The video helps to explain the extreme prejudicial comments about the case from Nick Smith's colleagues John Banks and Roger McClay. Banks later retracted many of his earlier opinions. McClay used his position as Commissioner for Children to act as an advocate for the complainant parents including those related to Smith's wife. 10 hours ago

barkbirch This stuff has been well known around Parliament virtually from Day 1 of the Peter Ellis investigation. It is damned well shameful that no one within successive Parliaments and Governments had the guts to question it. And to see that this clip has been here on YouTube for nearly a year without officialdom not spotting it is amazing. Maybe officialdom don't want to know. John Key, you sort it now! After all it was a National Government that let it get out of hand. 2 days ago

SuzeB1980 The NZ Government is tainted through and through with regard to the Ellis case. It will remain so as long as people like Phil Goff are associated with the Labour Party and all other politicians who now care more about being able to justify their past actions have left the political scene. It's the most sorry story in the history of the New Zealand justice system. 2 10 hours ago

rjlchristie If true, these revelations heap further disgrace onto an already reprehensible episode in the story of NZ's judicial and civil administration.
The NZ public have long been regarding the failure of all systems involved in this case with bewilderment. How could this abuse of process happen? how could that outrage have passed without correction? Such questions have been repeatedly asked.
What next will crawl out of the woodwork?
Obviously there are more layers to this scandal yet to surface. 4 days ago

SuzeB1980 Unfortunately the new "breed" of justice minister is too young to be aware of the details of the case, and appears to care more about appeasing the women's vote than to take action about an injustice done to an innocent man convicted of child molestation 10 hours ago
Below are two comments we discovered on the New Zealand Labour Party's "Red Alert" Website that relate to the radio excerpt above:
Ross says:

I would like some transparency from you, if nothing else to show me that the same rules apply to you as to others.

1. What is your connection to the Peter Ellis/Christchurch Civic Creche case?
2. Are you convinced Ellis is guilty? If so, why?
3. What have you said to Phil Goff about the case?
4. What role, if any, did you have in Cabinet's decision not to hold a Commission of Inquiry into the case while Goff was Justice Minister?
5. Which members of Cabinet know of your connection to the Ellis case?
6. What exactly have you told them?
7. Have you ever complained to TVNZ or the BSA about coverage of the Ellis case? If so, why?
8. Would you like to a see a Commission of Inquiry into the Ellis case? If not, why not?
9. Will you release all material that you have sent or received in relation to the case?

Trevor Mallard says:

@ Ross – I would normally just deleted your comment as off thread and trolling but because it has been here for hours I think it is probably best that I respond as someone who was in Cabinet through the period in question.

1. Lianne has two sets on conflicts in this case. One each way and both important enough to declare.
2. Lianne declared her conflicts through the normal Cabinet Office process as soon as she was sworn in as a Minister.
3. Other Ministers were aware she had a conflict as were her staff and Cabinet office staff.
4. She received no papers on the issue. There are processes in place to ensure this happens, involving both Departmental and Cabinet papers. A number of Ministers did in relation to a variety of issues. I did on one.
5. She absented herself from Cabinet Committees, Cabinet and informal discussions of the case.

Lianne acted properly. Please don't do the smear by innuendo thing on Red Alert again or you will be banned.

Spud says:

 Is that really Trev? 
Bibliography/Reference
Note: all Urls (with the exception of those dated otherwise) were sourced 19.10.2012
http://www.peterellis.org.nz/2008/2008-0123_francis_law_commission_submission.htm
http://www.peterellis.org.nz/2007/2007_francis_new_evidence.pdf (First sourced 01.08.2012)
Queer Nation – Peter Ellis: A Queer Perspective
Part 1B – A look at the evidence in the Peter Ellis case (sourced 02.08.20120)
(First published: 28/05/2010 by Ross Francis – New Zealand Law Journal (Criminal Practice))

Article Content:
http://www.yallop.com/beyondreasonabledoubt.aspx (David Yallops website, sourced 21.06.2012)
Lynley Hood: A City Possessed: The Christchurch Civic Creche Case
http://en.wikipedia.org/wiki/Lianne_Dalziel
http://en.wikipedia.org/wiki/Nick_Smith_(New_Zealand_politician)
http://blog.labour.org.nz/2010/10/07/who-researches-the-cvs-of-the-mps/
http://www.peterellis.org.nz/docs/index.htm
http://www.justice.govt.nz/publications/global-publications/s/sir-thomas-eichelbaums-report-into-the-peter-ellis-case
http://menz.org.nz/cosa/peter-ellis-christchurch-creche/
http://www.stuff.co.nz/national/politics/7671693/PM-refuses-to-sack-John-Banks
http://www.stuff.co.nz/dominion-post/news/politics/6608542/Nick-Smith-resigns-Cabinet-positions
http://www.nzherald.co.nz/nz/news/article.cfm?c_id=1&objectid=3515393
Related articles