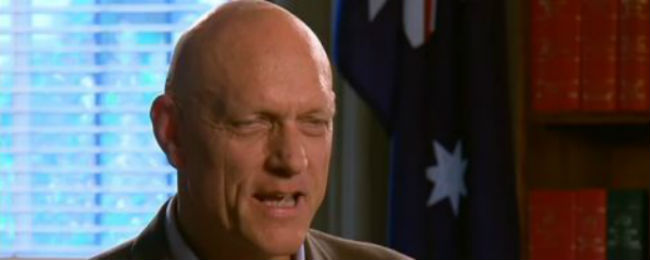 Update 1/12/2012, 3:30am AEDST: Whilst the Kiwi's are screaming foul play over their welfare entitlements here in Australia it appears that it might just be a case of New Zealand's little kettle calling the big pot black:
Brain tumour forces family out  (NZ Herald)
The New Zealand media have yet again been misleading our Kiwi readers as to the facts of what is involved in migrating to Australia, what one can expect when they get here and why New Zealander's are not entitled to some Centrelink new start and pension payments and Full Medicare benefits.
Although we thought that Peter Garrett handled the TVNZ fuckwit who interviewed him very well, he's always been a little slack with detail, but then again he has never been the Minister for Immigration nor for that matter the Minister for Human Services (Centrelink).
Garret, however, was probably the only Australian Government Minister that TVNZ could be sure New Zealander would recognise. With Pete's poor performance on detail we thought that we should fill in a few of the gaping holes:
Its not our normal area of interest but given the blatant misinformation that New Zealand's bone idle  journos and vote hungry opposition pollies have been feeding their fellow Kiwi's, obviously to get votes, readership and or ratings, we thought that we should give those Kiwis who might just be interested in the facts an in-depth analysis of the "why's and wherefores" of Australian immigration and welfare policy, as it relates to all immigrants over the coming week; just to stop the kiwi spin machine getting to excited with the thought that their bullshit might be gaining traction.
Frankly readers if  its only a minority of Kiwi's, mainly their media and politicians that are complaining (for the above noted reasons), then there are far more desperate and needy people that we in Australia could open our borders too……people such as genuine refugees…those other than the big-mouthed economic refugee's to our nations south east…."the times they are a changing"!
Remember folks these Fairfax media stories and others out of New Zealand are now controlled by NZ's previously under-employed "less expensive" editors:
Related articles