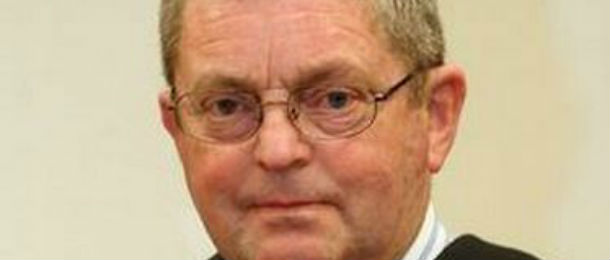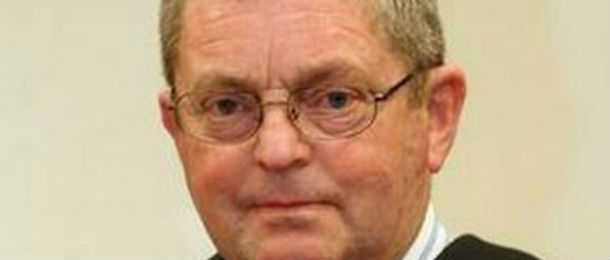 "He (Mr Newdick) was taken to the police station and charged with resisting and obstructing police – charges that were later withdrawn."

Source: http://www.nzherald.co.nz/nz/news/article.cfm?c_id=1&objectid=10850337
Update (10:57 AEDST): No surprises, Police officer acquitted of assault, but what is with the permanent name suppression:
"He (Adeane) granted the constable permanent name suppression, citing special circumstances for family reasons"

Source: http://www.nzherald.co.nz/nz/news/article.cfm?c_id=1&objectid=10850337
There's more to this story than meets the eye. Tony Adeane's name suppression order is likely to have more to do with prior complaints against this particular cop. It's a well known modus operandi in Gisborne legal circles and we'll be doing a little further digging!
Laudafinem would advise Aaron Newdick to leave Gisborne immediately, these banjo playing arse-holes have just been given a "payback" license by Judge Tony Adeane to fuck over Aaron Newdick: if Aaron and his supporters need a precedent they should look at the David Dougherty case.
________________________________________________________________________
Gisborne police are in the spotlight yet again with one of their own facing assault charges. The NZ Herald re-ran a convenient little piece written by a journalist at the Gisborne Herald. That particular local yokel paper has serious form when it comes to supporting corrupt and violent cops Gisborne Herald Co Ltd v Solicitor-General
Now whats interesting about the NZ Heralds re-run is that the name of the presiding judge had been redacted. Now why is it that the New Zealand Herald would feel it necessary to redact the judges name?
One possibility is that they could have suspected that Lauda Finem might have taken an undesired interest in Judge Tony Adeane's (photo above) involvement in the case.
Of course that suspicion would have been right on the mark. Adeane is not the man for the job, historically he's been far to close and supportive of corrupt Gisborne cops. Some good examples of these suspect relationships include the likes of detectives Malcolm John Thomas, James Cunningham, Dave Neilson, Hemi Hikawai, Laurie Naden, Steve Dimery and Gary Condon etc.
Before being appointed a district court judge Adeane practiced law in Gisborne working with the law firm Crisp and Crisp (now Woodward Crisp, a firm which is linked to bent crown prosecutor of the same era turned District Court Judge, Phillip Cooper) and amongst his clients was the very corrupt detective Malcolm John Thomas. Thomas of course left the police force in 2009 after a trial in which it was successfully argued, by the defense, that police had in fact planted evidence so as to secure a wrongful conviction.
It's also interesting that the Gisborne Herald article is not attributed to any particular journo which leads us to suspect that it may have been written by none other than Marianne Gillingham (previously Marianne Spence) a journalist who has always been a bent cop cheerleader.
In the late 1980's Gillingham/Spence conspired with corrupt CIB officers to conceal serious systemic corruption and conned then National Business Review reporter Jenni McManus into writing a series of defamatory articles that resulted in the collapse of a local businesses which the bent cops needed to so as to facilitate their (unsuccessful) attempts to obtain a whole swag of wrongful convictions against their victims; the aim to discredit them and the evidence of local police corruption that they had gathered.
Lauda Finem are currently working on obtaining the accused cops name in this case and if successful we'll be publishing it. So if any of our readers can oblige drop us an email:  laudafinem@bigpond.com
Its not good enough that Judge Tony Adeane thinks he can conceal the identity of this particular cop and not the identity of the man that was allegedly assaulted, in fact its outrageous behaviour that in our opinion is suggestive of  Gisborne's old school sinister dealings.
A police constable accused of beating and kicking a driver at a cordon he was policing alone denies any assault and says the complainant is anti-authority and overly-dramatic.

The officer has interim name suppression for the defended hearing before a judge (Tony Adeane) in Gisborne District Court.

He faces two counts of assault, one with intent to injure, arising out of an alleged attack near the intersection of Wi Pere Street and Ormond Road in the early hours of March 14.

He says the complainant, Aaron Leslie Newdick, was unduly non-compliant with his request to wait inside a cordon, where a police dog handler was tracking two suspected burglars.

In trying to drive off, Mr Newdick nearly ran over his foot.

But Mr Newdick says the constable is lying and became volatile when he asserted there were no grounds to prevent him leaving a cordoned area.

He had been working for 21 hours and wanted to get home to sleep.

The constable punched him with a closed fist three times inside his vehicle, handcuffed him by one of his wrists and dragged him out of the car on to the road surface, where he cuffed both his hands then kicked him in the head as he lay on the ground, Mr Newdick alleges.

Throughout the assault, the constable verbally abused him and said he should have complied, the court heard.

The assault left him close to unconscious, with blood pouring out of a wound to the corner of his eye, Mr Newdick said in evidence.

He was taken to the police station and charged with resisting and obstructing police – charges that were later withdrawn.

His memory had been affected by the alleged attack and he now found it difficult to recall some of the occurrences that night and other past events, Mr Newdick said.

During cross-examination, defence counsel Doug Rishworth said Mr Newdick had an anti-authority attitude and a particular disdain for the police.

He had at one point made an inquiry to the police about the diversion programme, saying he would plead guilty to the resisting and obstruction charges in exchange for diversion.

He had a propensity for obstructing police as demonstrated last year when he was stopped while driving and questioned about a domestic incident. On that occasion he had been unco-operative, had challenged being stopped, had got out of his vehicle and waved his arms around – just as he had at the cordon.

Mr Newdick was hysterical, emotional and had overdramatised the whole thing, Mr Rishworth submitted.

Mr Newdick had behaved at the cordon as if he was drunk, yet was not.

Later, at the police station, he had whimpered and cried, walked with a limp and collapsed on the floor.

Mr Newdick denied his actions were exaggerated, saying his behaviour had been due to his ordeal.

"I didn't do the damage to myself, if that's what you're implying," he said.

He accepted Mr Rishworth's assertion that he had punched a wall while later laying his complaint at the police station.

Senior Sergeant Grant Pigott, who organised the cordon, said in evidence he went to check on the constable who had reported having difficulty with a car. He was conscious that due to staffing constraints, the constable was working alone.

"Newdick was very worked up and excitable – crying almost and hyperventilating. The constable was as lucid and calm as can be, using colourful language and swearing. It was obvious there'd been a conflict but he wasn't out of control. He was still composed. I had no concerns about him."

The constable told him the complainant's injuries were caused by the road surface.

"I checked (the constable's) hands and clothing. I noted nothing alarming to me," Sergeant Pigott said.

A witness who lived near the scene said he heard the constable repeatedly swearing at the complainant and telling him to get out of the vehicle.

The witness was able to see the incident because it occurred inside the complainant's vehicle. The constable appeared to yank him out of the vehicle. The complainant was holding the steering wheel, screaming "I'm sorry, I'm sorry".

He did not have a full view of the incident when it continued outside the car but, from what he saw, it looked as if the constable's arm was "going up and down on him… as if he was hitting something", the witness said. The complainant was screaming for help.

Source:

http://www.nzherald.co.nz/nz/news/article.cfm?c_id=1&objectid=10850337
Related articles