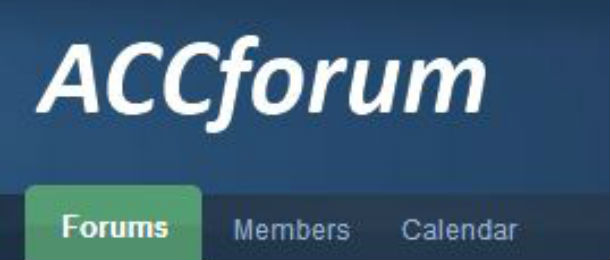 One of our regular readers, Muzza, posted a comment the other day wherein he was justifiably critical of some contributors to a webpage known as "open mike" which is an integral part of the daily life of a pro Kiwi Labour Party website known as www.thestandard.org.nz.
The basic tenet of Muzza's argument was that on such sites a pack mentality develops especially within their forums and that a particular type of online nastiness is increasingly fostered and egged-on once a core gang establishes itself with the belief that the forum is their territory and their territory alone. Interestingly members of these cyber-gangs may not even know each other in a real world sense but through a shared delusional belief system and the misguided worldview that only they can be right and as such feel entitled to attack anyone holding an alternative opinion or indeed genuine "experience".
Muzza's comment further reminded us of a little project that we undertook a few years back and just how out of control these groups can become when left to their own devices. The psychology of what drives this behaviour is complex, but it can to some extent be boiled down to issues in around the use and abuse of power in mitigation of a serious and chronic inferiority complex.
In late 2010 we were introduced to a small New Zealand web-based group who had for a number of years been wreaking havoc via a little known online forum, www.accforum.org. This group had been operating unchallenged with, what appeared to us,  the sole purpose of defaming and and harassing people within the Accident Compensation Corporation.
However after a while their aggressive tactics started a new focus, that of attacking innocent and sometimes unrelated individuals and then something quite extraordinary occurred  they started to meet in person, and regularly as a larger group, at each others homes to discuss their collectively imagined adversaries, quickly converting them into to real life targets.
Of course with this personal interaction came the obvious risk that certain personalities would inevitably clash, online persona's are not necessarily a true reflection of the real personality of the individuals involved. More often than not most have used a mask, an online persona the shelter of which is of course not afforded in the real world. With this development comes the potential for conflict which is exacerbated by the fact that many of the group could have conceivably already suffered with chronic and serious personality disorders and as a result this particular group, towards the end of 2007, went into a mini melt down and as the personal divisions/agendas surfaced they then turned viciously on each other.
That nasty turn had resulted from a power struggle between two rival factions within the forums key players, the aggressors headed up by Kenneth Miller and Douglas Weal (both with Narcissistic and delusional traits) with the other, their intended victim, headed up by Alan Thomas, and so "the Takapuna bomb plot" was born; wherein Weal, Miller and their underling class of less assertive associates conspired to have Alan Thomas, by now a sworn enemy, falsely charged with plotting to blow up the Takapuna branch office of the Accident compensation Corporation as revenge, related charges that Thomas would later, we feel unjustly, be convicted of.
Accforum.org and its members by early 2009 had certainly also become the bane of many employee's and senior management within New Zealand's Accident Compensation Corporation and its contracted medico's, so much so that the Corporation felt it necessary to set aside considerable funding for an employee charged with dealing with the website and its rogue recruits in a a futile exercise in public relations or should we say unwarranted placation of an evil.
The forum's members had also drawn the attention of another community, the private investigation profession  many of whom were ex-coppers; men such as Ron McQuilter and his company, Paragon Investigations, associate's, who according to Ron in his online presentation were/are "all former police officers with a wealth of investigative experiences".
McQuilter, his employees and others such as  Peter Gibbons had all suffered at the hands of the forums central cabal, a group that had now actively started engaging in criminal activity in order to bring down their agreed targets – that criminal activity extended to making false complaints, swearing false police statements and statutory declarations, theft of bank pin numbers and documents, fraudulently accessing bank accounts using stolen pin numbers, attempted fraud, fraud and the list goes on.
In fact one of McQuilter's own employees, Angela McCutcheon, was caught defrauding the accident compensation corporation whilst employed by the detective. When sacked McCutcheon then joined ACCForum and became a central figure in Weal and Millers attacks on their victims using her inside knowledge of McQuilter's business operations to further the objectives of the cabal.
Sure the forum may have been set up with good intentions but those intentions quickly flew out the window as a core group of the forums members began to believe that they could operate anonymously and with impunity. The groups activities and the damage that they were inflicting on their intended victims came to the attention of us here at Lauda Finem in late 2010.
Following an initial investigation we decided to make our business to expose these nasty little charlatans for what they really were; an organised criminal cabal that need to be brought down. The key members of the group, known to each other but who all hid behind various monikers (on occasion multiple identities) whilst online, consisted of Alan Thomas, Kenneth Miller (and his many online and real life alias's), Douglas Weal (and his many online alias's), Angela McCutcheon, Claire Avon Rae Hollis, David Butler(and his many online alias's), Christine Thomas, Tony Lowe, Paul Sutton, John Huntley, John Howard and Helene Miken.
Forum member and whistle-blower David Butler has apparently only now had enough and is going to out even more of the nasty behaviour that has gone on behind the scenes, but then again David Butler and his friends number amongst those that are more commonly referred to as pathological liars:
I will at some time today place some info here in regards to a members own personal information / and another members confidential info being compromised by other another member . which then became a a triage of unsavoury tactics That you may then wish to comment on to show whether you really care about other / all claimants rights others or are just here for the ride with a particular one sided slant to your opinions.

Source: Douglas Weal – report on Alan Thomas The missing Fitzi File (www.accforum.org, Pg 2, comment #25)
Yesterday we ran a brief story on yet another of the ACC Forum nasti-boys Henk van Helmond, the brother of fellow forum member Franciscus Van Helmond and the multiple criminal prosecutions he's faced for similar behaviour whilst running the website www.cyfstalk.org in 2009 and last year. Ever since commencing this series we have been receiving a steady stream of emails complaining about the behaviour of these online cyber oddities, all of which are linked in so far as we have managed to ascertain the same individuals behind the site and actively participate within the forums.
Following yesterdays post, at 9:30am this morning in fact, we received an email from one David Butler.  The aforementioned Butler is a regular face on www.accforum.org and a while back was pleading with New Zealand Justice campaigner Dermot Nottingham for assistance in proving the innocence of the convicted Takapuna Bomb plotter Alan Thomas. Butler however took Nottingham to be a fool and when confronted with the consequences of his actions then very foolishly decided to throw a few threats around. Quite what it was that he'd hoped to achieve we're unsure of as neither Nottingham or for that matter Lauda Finem take kindly to threats.
From: Dave Butler

To: Lauda Finem

19/1/2013; 7.29am

Subject: Morning Guy's

Hi

as i said (redacted – person not known to Lauda Finem seeking confirmation of identity first) – being unable to rouse/ contact  Dermot

A tidy up is needed or guess we now go into battle with what is the correct info from the Dermot tapes.

 

Just a tiny small point here if you are not ware of it,

You have contacts i understand and  received confidential information of acc claimants files from them ?

 

 

you know how to contact me

 
Dave Butler

mobile 021-1836549
We will address one issue publicly. We do not disclose the sources of our information unless of course they've maliciously attempted to "have a lend of us".
We can however confirm that we received the criminal records of both Miller and David Butler from an inside source other than Butler, contrary to what Mark Davis is alleging within the forum:
Disclosure in a criminal case is a privileged part of the justice system that allows an accused to see what has been said about him and by whom.

Part of that that process allows the accused lawyer to ask for any criminal records of the witnesses.

That information is not public domain. It is privileged information.

That privileged information is solely for the use of the accused & their legal representative in mounting a defense and is governed by justice department and court rules.

Publishing such privileged information to the public domain is a no no. You don't see the press or television news publishing such material.

AFAIK it was very stupid of the laudifinem blog site to publish privileged information from an accforum members trial including excerpts of statements from disclosure & the criminal record of another accforum member in their attempt to manipulate the media and influence the court of public opinion.

IMHO the accforum members defence lawyer was not stupid enough to breach his duties of confidentiality, the court rules, justice department rules, law society rules and probably another dozen sets of rules and release any of the information he obtained under discovery for his client.

And knowing just how hot the powers that be are on Privacy issues at the moment; I can only imagine the shit storm coming to those that have abused such priviledge and are responsible for the release and ultimate publication of such privileged information.

I am sure it will cost them a lot of real money.

Source: www.accforum.org, general lounge, Pg 21, Post # 414 of thread "Routinely attacked" (retrieved 19/1/2013, 7:25pm AESDT)
Although we'd have to say Dave Butler might just have been telling Nottingham a few rather large lies, as to the extent of his own criminal record, when discussing a so called conviction for "LURKING"….if only that were half true!
We would suggest that Mr Butler and his colleagues focus on tidying up www.accforum.org. A good start would be to remove all of the defamatory content and hate material that has been posted over the past 7 – 8 years.
We are also of the view that Butler, as most of our readers would undoubtedly agree, is obviously incapable of stringing a coherent sentence together, in fact he'd be incapable of organising a piss-up in a brewery, so you'll forgive us for having a little chortle at his suggestion that he'd be organising a "battle"; as is evident by the fact that despite Butlers organisational skills his mate Alan Thomas remains convicted of the offending and after 16 months is, with Butler still at the helm, no closer to an appeal, retrial or acquittal.
We here at Lauda Finem have no intention of contacting Mr David Butler. It is our view that Butler is a rude, obnoxious, deluded and arrogant prick, well past his prime in any capacity, who seems to be under the misguided belief that he can threaten his way into being given a second chance.
Frankly after what these clowns got up to in their various criminal attempts to harm justice campaigner Nottingham, his campaigns and employer over the years (once Forum members realised that they had all been sprung through an investigation into their criminal offending and discovery of frauds committed by Colleen Limmer and Evonne Puru) we were gobsmacked when Nottingham even considered granting Butler the first opportunity for assistance in having Thomas's conviction appealed. Our view on such matters has always been save your skills and energy for the truly deserving
Needless to say Butlers threatening and bullying behaviour is reminiscent of  the criminal pattern that had his associate, cyber bully, extortionist and serial offender Henk van Helmond convicted and sentenced.
A blogger who revealed the identity of a high-profile political figure in a domestic abuse case, defying a court suppression order, says it was an anger-fuelled error."I wish I hadn't now," said sickness beneficiary Henk van Helmond, 49, before being convicted in the Dannevirke District Court yesterday of breaching a name suppression order.He pleaded guilty to the charge, laid under the Family Court Act, and was given a suspended sentence because he was unable to do community work or pay a fine.Van Helmond's conviction stems from an incident, on August 13 last year, when a high-profile political figure appeared in the Auckland Family Court over a domestic abuse issue.

Blogger guilty of breach (Manawatu Standard)

On Wed 26 August the user GarfieldNZ twittered:@suebr is STILL a good candidate for NZ's first political assassination. (watch sue run to the Police because of a death threat, stupid cow)For those who do not know Twitter, the reference to @suebr means it will get seen by user "suebr" which is Sue Bradford herself.While I am not sure I would classify the tweet as a literal death threat, even implicit threats of violence should have no part in our discourse.Dave at Big News names the user as Henk van Helmond, formerly of CYFSWatch, based on some good detective work.The media door-stopped van Hermond and his response is reported by the Herald:CYFSwatch is run by Henk van Helmond, who yesterday wrote that though the threats had come from his account "it seems my password was hacked".

Just desserts (Kiwi Blog)

A cyberbully who threatened to name and shame a woman who wanted posts removed from his website has had the tables turned on him.Henricus Geradus Van Helmond, 52, of Woodville had asked for $2000 when the woman told him she had legal advice about deleting her posts, leading to him being charged with blackmail.Justice Joe Williams in the High Court at Wellington told him there was a certain poetic justice in doing to him what he had threatened to do to the victim.In a highly emotional statement the victim, whose name is suppressed, said, "He didn't hold a gun to my head he held a computer and it was more soul destroying than a bullet."She blamed her declining health on Van Helmond.

Cyber bully given his beans (www.whaleoil.co.nz, Retrieved 04/12/2012)

She (van Helmonds victim) had contact with Van Helmond through two websites that were critical of CYFs.  She had been having difficulties over care of her grandchildren and made posts to the website.Van Helmond took the websites down in 2010 but put them back up in 2012.Justice Williams said in the meantime the victim's relationship with CYFs had improved and she was distressed to learn her posts could still be seen and was concerned it could undermine what she had built up with CYFs.

Tables turned on cyberbully (Fairfax, Retrieved 04/12/2012)

The Sunday Star Times reports that Sue Bradford's security has been stepped up following a series of death threats being made against her via blogs, email and twitter.

I'm not surprised. Just about every poster at the Standard has had threats made against them by the thuggish elements of the right. Generally we don't pay them too much heed as they are unlikely to have the spine to creep out from behind their keyboards but they are out there and what concerns me is they have had tacit endorsement from some members of the the established political right over issues such as section 59 and the EFA.

Stopping the thugs (The Standard)
As an aside readers; despite his convictions Henk van Helmond is still at it. His earlier site http://www.cyfswatch.org (links to new site) underwent a makeover and reappeared as http://www.cyfstalk.org. It bears a remarkable resemblance to the website his brother Fran van Helmond aka "Blurb" operates http://www.acclaim-waikato.org Henk Van Helmond's little pun on the word "STALK" is far from humorous  in fact it says it all; it would also suggest to us that Van Helmond is far from being a repentant sinner!
Butler was given one chance to assist his mate Alan Thomas, assuming that Thomas's plea of innocence was genuine, and Butler chose to play games with Nottingham and the team here at Lauda Finem. Instead he chose to squander that opportunity; which we might add is not the sort of behaviour one normally expects of someone who has genuinely been exposed to a serious injustice.
So in light of Butlers aforementioned behaviour any further emails we receive from either Butler or Mr Thomas, that are not prefixed with a sincere apology and a spot of serious grovelling will be treated with the contempt they deserve and filed under "T" for trash.
Individuals like David Butler and his nasty numnuts colleagues, at www.accforum.org, deserve all they have received at the hands of New Zealands authorities. We warned Butler's convicted bomb plot mate Alan Thomas and also gave him some sound advice, gratis, which he appears to have ignored. As a member of the site, "netcoach" posted:
I like the concept that we can use a moniker and an avatar that suits our needs or personality. If you want to use your real name then you are free to do so. I for one am not confident in using my real name, due to privacy and personal reasons; also; I do not trust some people on this site.

Source: Lets use real names and prove that we are "spartans" rather than "retards" (comment # 30)
As the old saying goes Mr Butler if you play with fire you'll get your fingers burned, indeed it seems you all have, given that the nasty little Accforum cunts appear to have gone into a major melt down.
Update: 9;51pm (AESDT) [21/01/2013]:
The images above were posted within hours of each other……why the sudden change in profile title'?
For us at least this post has captured what has been happening in no uncertain terms in our ongoing experience with this group:
They all obviously believe that because all has been quite that Lauda Finem has been asleep at the wheel…..far from it we have volunteers in several international time-zones keeping watch……..chug chug chug…….slow and steady as she goes; but we always, given the time, nail the bastards!
Readers that are interested (although you'd have to be bored shitless) can witness the expanding implosion as it unfolds in the page links below ( it all started on the 5/1/2013):
Routinely attacked – An ACCForum thread started on the 5/1/2013 by the victimized Alan Thomas
[1] [2] [3] [4] [5] [6] [7] [8] [9] [10] [11] [12] [13] [14] [15] [16] [17] [18] [19] [20] [21] [22] [23] [24] [25] [26] [27] [28] [29] [30] [31] [32] [33]
Bibliography
http://accforum.org/forums/index.php?/topic/13177-you-are-being-watched/
http://accforum.org/forums/index.php?/topic/14095-meet-the-troops/page__p__145240__hl__meet__fromsearch__1#entry145240
References
ACCForum, profiling head cases – Part I
ACC Forum: profiling nut-jobs – Trevor John Smith  (laudafinem.com)
ACCForum, profiling nut – jobs, Mark Davis aka "Mark" (laudafinem.com)
ACC Forum, profiling nut-jobs – Angela McCutcheon aka "Witchiepoo" (laudafinem.com)
ACCForum: Profiling head cases – Claire Avon Rae Hollis aka Mini (laudafinem.com)
ACCForum & ACCFocus member sets up bogus Lauda Finem site  (laudafinem.com)
www.accfocus.org; criminal and career con-man Kenneth Miller it's founder (laudafinem.com)
ACCForum: The "Fitzie" files, a cursory glance (laudafinem.com)
Related articles