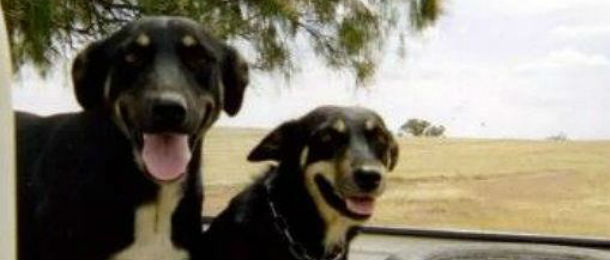 After running a series of articles referencing the differences between Australia and New Zealand, and debunking the materially misleading propaganda recently run by the Auckland based national "Tabloid", the NZ Herald, we felt that one of our readers and their own very personal story (a recent email), about "making the move" said it all and was worth publishing; we trust that Ed is understanding:
"Hi Lauda Finem

I have been reading your website since I discovered it trying to contact a friend which shared a name close to the guy that used to head the Real Estates Agent Authority, Mr Keith Manch.  My mates name is Kelvin Manch, god only knows where he now is, I'll have to keep looking. 

I must say that I feel a little let down if you have not posted a story for a few days.  It must be hard having to make a living whilst doing the fantastic work that you people have done since 2010. 

Having a considerable property portfolio I really enjoyed the expose on the Real Estate Agents Authority, as I could tell you a few stories about New Zealand Real Estate Agents that would make people shudder, all which have occurred in the last year when I sold down my residential and commercial portfolio New Zealand wide. 

Anyway I am writing because I travelled to Australia over Christmas visiting Sydney New South Wales, before traveling on to Queensland where I visited numerous places and some distant relatives.    I often thought of living overseas, but put it off for mostly family reasons, but after reading the  numerous stories you had run about the difference between the two countries I decided to take a trip to see if I could make the move.  

I have lived in other countries when in my twenties and early thirties, but had only had weekend trips to various places in Aus, or traveled through when returning.  My last such trip to Aus was nearly 20 years ago.

I realized that this trip was to be different as I was doing a hard appraisal of the differences between Auckland where I currently live and basically Sydney Australia.  I decided that I must be harsh on Sydney and look at its issues such as population size, just being a number, and cultural differences.

On arriving in Sydney I noticed the lack of fat people.  Sure there were fat people but they really stood out.  In Auckland the number of really obese adult Pacific Islanders is frightening and the obesity of their children is at pandemic levels. 

I as a person that pays substantial taxes will have to bear that burden if I stay in New Zealand, but that is not the real issue as my family has tip to toe health cover and don't rely on the state.  Of course if these people were healthy then the money spent keeping them alive to remain fat and unemployed could be spent on better education and health services for those that paid the bulk of the taxes. 

But there is another issue that I feel presents a health problem or moreover a mental health problem.   I felt better being surrounded by people that actually gave a fuck about their appearance, and were not lazy free loading pricks who had emigrated and breed present and future losers.   When talking with my wife I referred to the issue as Australia not suffering from Obesity Pollution.  My wife referred to the problem as New Zealanders had been hit with the "ugly stick" and she wanted out more than me.

while in Australia I was "ordered" by my teenage daughters to "go here and there" to buy designer stuff.  In Auckland I would have done this by car but in Sydney I took your public transport the buses and trains and never had a problem with connections, or the transport being late.  I spent some time in the Sydney CBD and visited various retailers in Pitt Street and I was amazed at the little things such as the quality of the buskers.  One guy sang the latest pop songs with another guy backing him up on electric guitar, whilst another sang "pop" opera, and yet another played acoustic guitar.  And all of that mind you was just in Pitt Street.  These musicians were apparently paid for by the Council and they deserved every dollar as they were a joy to stop and watch and applaud.  In Auckland, in Queen Street, we have some toothless Maori banging out "ten guitars" on a kids size guitar that is missing two strings. 

I have decided to move to Sydney, and to also buy a holiday house on the Sunshine Coast, and other property in Bali.   I will not return to New Zealand as my children will now finish their education in private schools and then most likely go to a University in the UK.  All of my daughters unlike me are particularly academically gifted and will thrive on the much higher level of competency found in Australia's academic institutions.

Although I will have made the move by March of this year, I will still read your blog as I feel that it captures the very essence of what makes a certain type of Kiwi leave for a better life, and why the other type stays in what is fast becoming a third world Pacific Island run by corrupt business interests, just like Fiji.

 Best of wishes

 Ed"
We here at Lauda Finem look forward to, indeed respect and more often than not greatly enjoy reading the emails you our readers and supporters, or for that matter detractors, that take the time to send in.
Keep the emails coming and if you have a view we would encourage you to make it known to the world, especially the small inner circle world of New Zealand's corrupt self interested merchant bankers and lawyers, the so called political elite.
Are you happy living in New Zealand? Are you more than just a little pissed off? Pissed off with the likes of National Party blockhead and injustice minister Judith Collins?
Hey, why not take a little time out of your day to email the "Team @ Lauda Finem";  share with us your own opinions, views and personal stories, after all we here at Lauda Finem are amongst a relatively small number of Australians that genuinely do give a fuck about New Zealand and its many problems: laudafinem@bigpond.com
Related articles