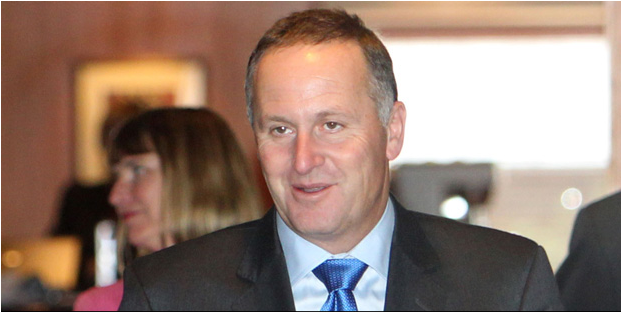 Liar liar pants on fire: Prime Minister John Key says he forgot about a phone call made to Ian Fletcher about the possibility of a job as head of the GCSB.
JOHN KEYS MEMORY FADES YET AGAIN AS THE CORRUPT NAUGHTY NATS GET CAUGHT RED HANDED LOADING THE DECK WITH THEIR MATES…..AGAIN AND AGAIN.
Take a big deep breath and sigh… not again…but its true Mr John "Corrupt " Key has yet another memory lapse about how he stacked yet another crucial government position with a naughty National Party appointee in "Fucktard" Fletcher, Burnside old boy, school chum and National party stoolie. Keys memory loss over the Dotcom affair is starting to smell even more rancid.
Who ever is dobbing this dipshit Key in has done another sterling effort in uncovering yet another scam in the 'Dark Isles'. Thinking of investing some hard earned dosh in New Zealand think again.
Not surprising the New Zealand Immigration Department is awash with Chinese and Indian Emigre's. Corruption is rife and culturally entrenched in both those societies.  The Indians even have a name for a back hander "Bakshseesh". The Chinese well we have all heard about the Melamine scandal…copyright fraud…in fact all sorts of fraud….not to mention civil rights infringements. The Indians and the abuse of women, ritual rape and the ever infamous "Burning brides" cooker accidents for a nice dowry or three.
Australia has got to stop the back door immigration of "new" New Zealanders. Someone in our customs and immigration departments should do some figures on just who is sneaking through the outhouse that is New Zealand and our unlocked back door. Just how many real New Zealanders are moving here !
Back to Key and Fletcher the National party shit slings have been in action again with allegations by government office holders alleging they are outraged at the allegations concerning the Fletcher appointment. Who really gives a shit what these sycophantic toadies have to say….it's time to show Key the door. As "Playschool used to say "heres a House….heres a window one two three four…heres the door….heres the Key…open the door and fuck him off!!
Updated [April 8, 2013,12:15hrs (AEST)]
The links below are really worth a read (especially if you're a Kiwi), seems that Mr Ian Fletcher (The Kiwi GCSB Fucktard) escaped QLD and some very nasty political retribution by the hair of his chinney chin chin.
Seems that New Zealand PM John Keys Burnsidian political bike-shed wank-buddy, Ian Fletcher, had cut his corruption teeth here in Australia under the much hated "Anna Bligh" (Captain Blighs only surviving relative) and her much loathed labor government. Loathed by academics and politicians alike, it seems that IAN FLETCHER did not return to New Zealand voluntarily, he fled Queensland Australia (you got a job for me John I need to get the hell out of QLD now), how unusual for corrupt cunts like Fletcher?:
http://www.theaustralian.com.au/news/deputy-premier-jeff-seeney-wants-legislation-to-remove-crime-and-misconduct-commssion-from-political-process/story-e6frg6n6-1226482701263 (The Australian)
http://www.rossfitzgerald.com/2012/10/queenslands-crime-watchdog-asked-to-do-a-puppys-job/Dotcom Controversy Continues to Hound NZ Spooks and PM; Review to be Published Within Weeks (askpolhist.wordpress.com)
http://www.stuff.co.nz/national/politics/5589538/New-Zealands-new-top-spy-boss-revealed (Fairfax NZ)
Related Articles
Related articles