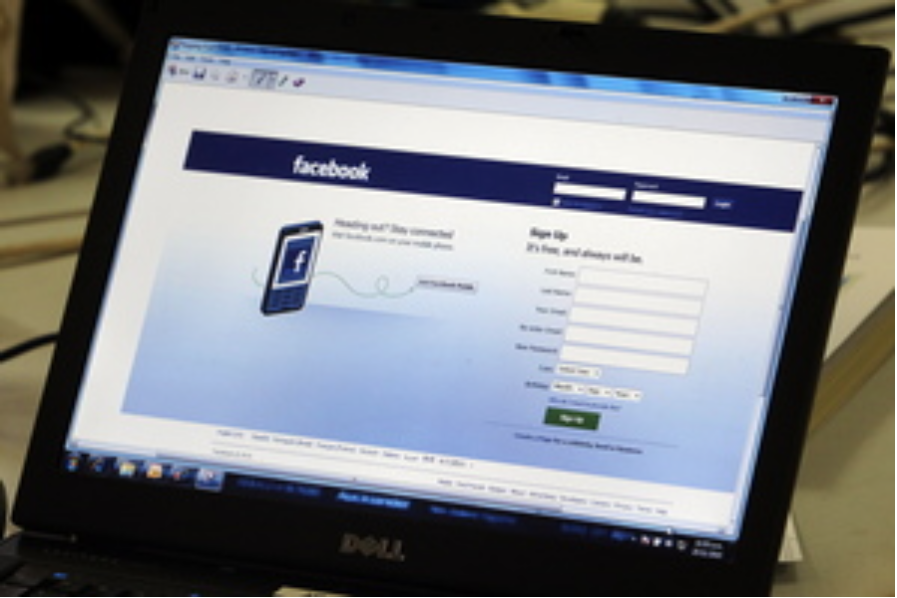 An interesting piece appeared in this mornings New Zealand Herald. Entitled "Facebook vigilantes named wrong people" Herald journo Viv Logie lets rip in true hypocritical fashion on the role of Facebook in the fast growing world of online vigilantism and general nastiness. Sure Viv has a very valid point, as does Acting senior Sergeant Cook, particularly in this horrible case where a number of obviously grotesque injustices have occurred. It's particularly grotesque for two reasons, the first being that an innocent family where targeted and someones much-loved family pet was tortured and maimed by a drug crazed nut-job.
This case has very little to do with the world wide web and or Facebook however. Rather it has more to do with the mentality of some New Zealanders, in this case Kiwi's from New Zealands very insular and parochial West Coast of the South Island. Facebook is simply the vehicle through which rumour and speculation is spread, years ago it would have been the local bush pub or some other such venue, but the net result would have been identical, innocent people defamed and on occasion physically harmed. This says a lot more about the community involved than it does Facebook or the local pubs decor.
Acting Senior Sergeant Brent Cook, austensibly based in Greymouth, is obviously a part of this community and yet he seems reluctant to point the finger of blame at those he almost certainly knows were involved, in what seems to us to have been more of a local smear campaign than that of vigilante justice via Facebook.
There is an important distinction to be made here which the Herald Journo has failed to pick up on let alone include in her story, but we're certain that Viv and or her editor have their reasons, one of them being to sell newspapers.
We pointed to hypocrisy also being present in Viv's article. That hypocrisy comes from the fact that whilst the local pub and Facebook have certainly played a role in the dissemination of malicious rumour and speculation the New Zealand Herald is also guilty of exactly the same behaviour.
The New Zealand Herald's behaviour however brings with it the added legitimacy of being a "trusted" news source, adding just that much more authenticity to a false allegations they've often printed. LF have in the past pointed out specific examples of the Heralds behaviour and we will be bringing our readers yet more examples of APN journo's and editors willingly engaging in intentional smear campaigns, often at the behest of their larger advertisers. Frankly some of the cases, which LF have yet to report on, are arguably criminal in nature and may have been the cause of the people involved being moved into positions here in Australia. Those stories however are for another day.
As we have already pointed out, far from this being a case of mistaken identity and vigilante justice, as both Acting Sergeant Cook and Viv would have the Heralds readers believe, it's clearly more a case of an intentional smear campaign, no doubt fuelled by completely unrelated personal rivalries, contempt and agenda's
New Zealand as a country is infamous for this type of particularly nasty behaviour, often committed by Kiwis living in small, sometimes socially inbreed communities. Just one example of how remote coastal communities, in particular, like to get themselves involved in this type of behaviour is to be found in the recent attack on Kiwi Blogger Cameron Slaters website Whale Oil. Then there was the case of a "West Coast" School Teacher who was targeted by the community because he was different, the police themselves got in on the act with that one. Many more examples exist although for some reason they've not made the grade for the MSM to report on.
The New Zealand Heralds Viv Logie opines:
Facebook vigilantes named wrong people

By Viv Logie

5:00 AM Saturday May 31, 2014

Innocent people had their names dragged through the mud on social media as police sought the culprit responsible for torturing a cat.

A 22-year-old man appeared in the Greymouth court on Tuesday charged with cutting off a cat's paw, but not before others had been named and shamed – incorrectly – on Facebook.

"This is a new age of Chinese whispers," Acting Senior Sergeant Brent Cook said.

"Something is put on the worldwide web and repeated time and time again. Something that started off as rumour ends up with everyone reading it thinking it is fact – and on many occasions it's not," Mr Cook said.

Often people were too quick to put names on Facebook, and everyone who read it then believed it was true.

"This is exactly what happened in the cat torture case. One of the people named was dragged through the dirt and that person was not involved with the incident at all," Mr Cook said.

Another example was a home invasion in Runanga last weekend, in which a drug-crazed skinhead burst in on a family, who he did not know, and terrorised them before fleeing.

In that case, the names of suspects were bandied about on Twitter and Facebook, and at least two of those named were innocent.

"Innocent people are being named because some of the information on the site is clouded and this is the main problem," Mr Cook said.

He said there was a public expectation that when a suspect was named on Facebook police could arrest them straight away.

"We cannot. We have to go through the evidential process."

He said Facebook users should avoid "splattering" names of suspected criminals online until they know for a fact that that person had been convicted of the alleged offence.

"I would urge people to think before they push the button." Mr Cook said police acknowledged that social media was now part of modern New Zealand culture, and that Facebook and Twitter, when used responsibly, could be useful crime-fighting tools.

But too often they were also used to hinder or even frustrate investigations.

"We have our own site, which gives us a way to get news out there smartly, as well as receiving information quickly, which helps us solve crimes."

West Coast lawyer Eymard Bradley was blunt: "Facebook is a terrible thing".

He advised his clients not to go on Facebook at all, or at least until their cases had been through the judicial process.

The trouble was there were no limits to what people could post when using sites such as Facebook, Viber and Twitter.

"When people use Facebook things get ugly – no one thinks about the consequences," Mr Bradley said.

"There's defamatory stuff and in a criminal's situation a lot of the time everything is out there on the worldwide web before they can even get any sort of fair trial."

He was blown away by some of the allegations he saw on Facebook and how the site was being used by some people.

"There needs to be protocols set up.

"When things on Facebook are ugly they get even uglier. Social media sometimes gets really nasty and people go for the jugular. Some of it is hideous."

Source: http://www.nzherald.co.nz/nz/news/article.cfm?c_id=1&objectid=11264975
The simple fact is that it is not Facebook to blame here, it's the individuals who become hooked on abusing the platforms that Facebook, Twitter, Viber and the like provide. In fact there is a distinct advantage to be derived from this shit being plastered all over social media instead of the old-school local pub rumour mill. It's an advantage that the police and intelligence services around the globe are more than aware of. Although it seems that for the purposes of Viv Logie's NZH piece its been conveniently overlooked.
In the good old days the rumour mill operated underground, gossip passed from one person to another in the community without the police ever becoming aware of it, by the time they did, it was normally as a result of an associated crime of retribution.
Crimes of perceived as justified retribution levied on innocent people without the police having the ability to intervene beforehand or even a clue about who might have been responsible. Facebook and the like have opened up a completely new opportunity for police to investigate so-called vigilantism and collar those responsible for any of its associated criminal offending.
With a readily accessible cyber trail police are now, more so than ever before, able to easily identify the people within their communities who are the trouble makers, especially those who are responsible for, or the originators of, criminal acts of retribution. Whilst police are, for obvious reasons, reluctant to acknowledge just how much they now rely on Facebook and the likes for evidence and forewarning of criminal offending, the fact is that it has more often than not enabled police to collar those responsible for wrong doing very quickly.
It has also enabled police and various other statutory authorities to keep an eye on people who delight in online stalking, trouble making, defamation and just general shit stirring if they believe the behaviour could lead to, or insight, a criminal act.
Police are not fools, they are more than aware that a simple case of cyber stalking or knowingly posting false and defamatory material can and does lead to tragic consequences, in that those responsible, have in the real world, in the past, been targeted with physical retaliation; serious assaults or worse, their lives perhaps coming to a sticky end. The problem is that the police are reluctant to publicise that fact.
Facebook is not an anonymous platform, those responsible for the stalking or various other egregious online behaviour are readily identified by police. Acting senior sergeant Cook and his colleagues are well aware of who in their small community has been responsible for this particular online rumour mill or smear campaign, and in knowing who and where they are police have not been required to spend thousands of valuable man-hours interviewing the towns pathological liars, gossips and malicious idiots in the local pub or from a tent set-up outside the towns supermarket.
As we have already said cyber platforms such as Facebook are not the real problem. If there is a problem its more often than not to be found with online forums that offer "anonymity", albeit if only in the minds of the idiots using the sites to stalk, defame or otherwise harass their victims.
These forums are where very real criminal elements lurk, where offending often has its roots firmly planted. Cyber platforms such as www.accforum.org, www.accfocus.org, www.counterspin.org and many many more where half-baked and psychologically compromised New Zealander's congregate and feel completely safe in what they perceive are the large numbers of other "anonymous" followers who engage in the same, often criminal, behaviour.
Theres often just one small problem with that particular schema, these forums in reality have very few genuine members or people posting the material. These forum's apparent or published numbers are more often than not extremely misleading, made up of multiple fake accounts, with one person operating fifty or more online persona's or monikers at any given time before they get bored and move on to greener cyber stalking pastures. New Zealand's www.accforum.org and  www.accfocus.org are two very good examples of platforms that encourage this type of sociopathic behaviour.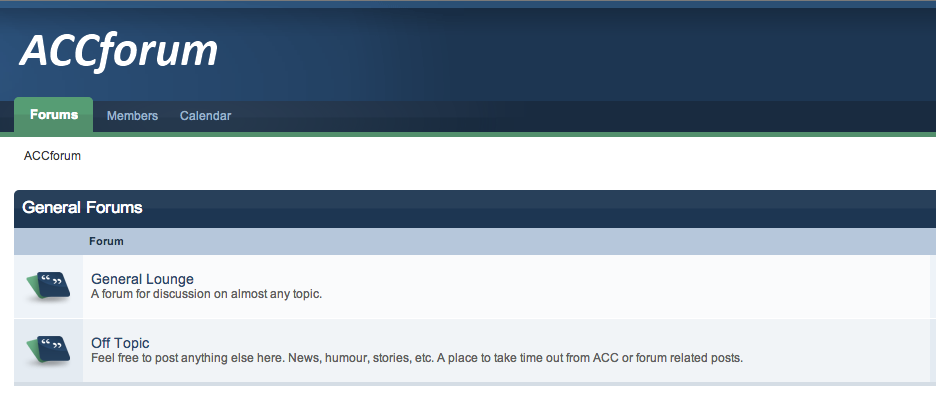 Often these websites created by individuals who themselves have some sort of psychological impairment. One such example is in fact www.accforum.org, a haven for cyber stalker's; most of whom promote their own accident compensation case failures as "injustices", when in fact the reality is often the opposite; many having been convicted of  fraud and making false claims. One of www.accforum.org's founders, Alan Gordon Thomas is one such individual. Thomas was convicted in the New Zealand's District Court for defrauding the countries statutory insurer, The Accident Compensation Corporation (ACC) of well over $200'000.00 in earnings related income compensation payments in a deliberate and systymatic fraud over a number of years.
An Auckland consultant whose businesses turned over hundreds of thousands of dollars has been exposed as one of the biggest ACC fraudsters.

Alan Gordon Thomas, now aged 45, told ACC in 1989 that he had a sore arm and could no longer work.

He grossed $238,000 in accident compensation during the next seven years while also earning from an immigration consultancy, publishing a Chinese newspaper and teaching English to immigrants.

Thomas wrote newspaper articles titled "How to Become a Millionaire" and "The Money Machine" while receiving compensation, and was photographed introducing former Finance Minister Sir William Birch at a seminar, the Auckland District Court heard.

Source: http://www.nzherald.co.nz/nz/news/article.cfm?c_id=1&objectid=115696
Thomas was later also convicted of plotting to detonate an explosive device, loaded with metal shrapnel, at the offices of the Accident Compensation Corporations Takapuna branch in Auckland New Zealand, with the Judge hearing that criminal case concluding:
"He (Thomas) toyed arrogantly with the lives and safety of those who were going about their day-to-day jobs in a public institution,"……….

"The threat concerned a body of people representing an institution which Mr Thomas hates. The target of the threat was not the institution but the people of the institution"…….

"Some of these people in the institution he hates would never have had anything to do with him."……. he had a "deep-seated hostility to ACC".

Source: http://www.nzherald.co.nz/nz/news/article.cfm?c_id=1&objectid=10740850 
Thomas started the forum with a few of his fellow nut-jobs soon after he had been convicted of the massive fraud. Thomas then went on to plot the bombing destruction of the Takapuna office building once he and his very twisted colleagues had established the forum, a place where other disgruntled ACC claimants, many of them also convicted felons, gathered to share "intelligence" and damage the reputations of those who had been involved in investigating and exposing their fraudulent insurance scams.
So is Facebook really the problem that the New Zealand Herald, Viv Logie and acting senior sergeant Brent Cook of the New Zealand Police claim it to be? Or are there far greater threats lurking in cyberspace, the on-line forums where nut-jobs, hiding behind anonymous monikers, with an axe to grind congregate and dream of the day when they too will have the opportunity to harm innocent law abiding citizens?
As for naming the wrong people, well New Zealand's one of those countries where the government and police get it wrong most of the time, but yes people are falsely accused sometimes on facebook, but its rare. www.accforum.org and its very small but criminally resourceful membership on the other hand sets out with the intention of naming the wrong person, or better still, in their eyes at least, fabricating allegations, not just because they're fuckwits, no its much worse, it's because the members actually believe they are smarter than everyone else, thus it seems nothing has changed since it's co-founder, and allround fuck-knuckle, Alan Gordon Thomas was arrested, charged, convicted and sentenced.
LF reckons the the New Zealand Police, as is usual, have got it all wrong when it comes to the risks posed by cyberspace. As to how you modify the online behaviour of New Zealanders in that jurisdiction, well the answer is relatively simply really, in fact it was already sitting on the statute books, until repealed by parliament in 1993; for fairly dodgy reasons LF researchers are aware of.
The New Zealand Crimes Act 1961, Part 9, Crimes against reputation, s211 Criminal Libel and Publishing Defined and s215 Punishment of Criminal Libel, the only downside is that a number of retired police officers and MSM journos, that are guilty of that indictment, might have to go to prison for a little while…no great loss really.
Related articles