As this blogs regular readers know we have for the last four weeks been investigating www.accforum.org the members, its administrator and co-founder the young whizz-bang Arrin Wislang and a plot to falsely accuse innocent men such as Alan Thomas. We have now decided to profile some of the nastiest inhabitants of this online menace.
We would like to introduce the next lucky candidate in our special series, "Profiling head cases" wherein we take a closer look at the movers and shakers behind the scenes of www.accfraud.org.
Angela McCutcheon aka "Witchiepoo" come on down. Angela is right up there with the best when it comes to the movers and shakers, especially in the bedroom. Angela spent much of her time under Kenneth Miller, we don't mean that in the organisational sense by the way. No, its meant in a more literal context. Angela doesn't live far from Kenneth Miller's shack in "Happy Valley", as the crow flies (or a broom for that matter). In fact by Australian standards "Witchiepoo" is just down the billy goat track in Whangaparoa just a Goblins  root away; number 7 Nautilus Drive ; go figure? Unfortunately for "Witchiepoo" we have!
If you think it extraordinary that Kenneth Miller aka "Puff n Stuff"  was Witchie-pooze fuck buddy, that's not where the revelations end. Aaron Wislang too was close enough to witness Millers comings and goings, Wislang didn't even require binoculars,  eavesdropping gear or a flying broom. You see the tech head whizz-kid whizz-bang Wislang just happens to be Witchie-pooze neighbour, surprise surprise. Not just a stones throw away either, they live right next to each other in the lovely Nautilus Drive (leaky house country). We know the stories begining to sound like a cross between desperate housewives and the Witches of Eastwick in more ways than one, but stay with us.
Now we know that most of you will find it disturbing that the "Tomcat" had sprayed all over "Witchie-pooze" garden, but when you add the fact that this man and his corrupt stench had access to the whole "neighbourhood", the Wislang's and a database containing every members personal details, online identities and their posts, the mind really begins to boggle.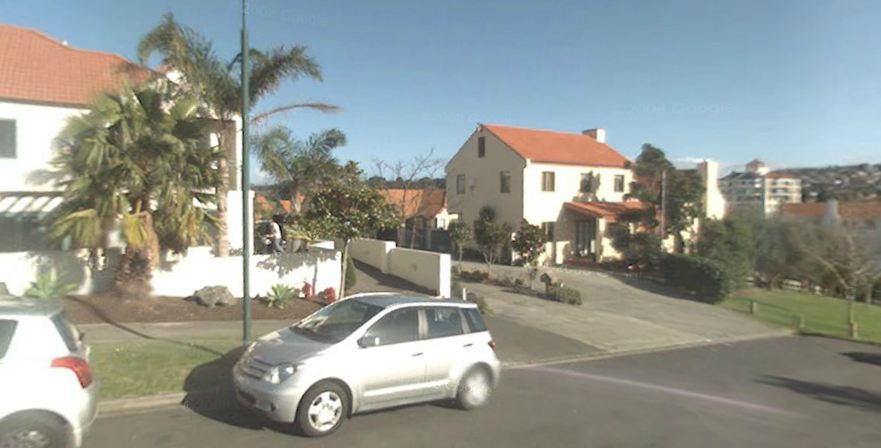 This very cosy little Ménage à trois must have had many benefits for Miller (the man in the red shirt; photo above), Weal and their plans to screw Alan Thomas and wrestle back control of the forum. The warning signs had however always been there, they had been long before Alan Thomas was wrongly prosecuted and convicted, using malicious falsehood planted and manufactured by Douglas Weal and further perjury during the trial by both Kenneth Miller and Douglas Weal.
One of the forum's founders, and our research suggests one of the very rare "good guys" on the forum, who has long since faded into the background, a man by the name of Alistair McIntyre, aka  "gaffa09″ warned all in sundry of Millers desire to grab the power and use the forum as his own personal toy, McIntyre's words and warnings are right there amongst the posts in the forum.
Now back to Witchiepoo, she too has a hidden and very dark past. As they say "Birds of a feather flock together" and this particular flock of turkey's are fraudsters through and through Witchiepoo aka Angela McCutcheon was done for defrauding the Accident Compensation Corporation for thousands in fraudulently claimed ERC entitlements. Thats right readers, yet another "Advanced" member of www.accfraud.org, prosecuted and convicted for fraud (Advanced Membership must be handed out to those with an undergraduate degree, Fraud 101). Witchiepoo is right up there with the likes of Kenneth Miller, Douglas Weal, Evonne Puru and Colleen Limmer and their criminal and fraudulent escapades.
Its no wonder Witchiepoo gets the projectile shits when anything to do with private investigators is mentioned on the forum, a team of them had successfully pulled her scam apart in spectacular fashion. So the next time you read Witchie-pooze posts on private investigators, think twice. Think again when Tomcat posts, followed soon after by Witchiepoo posting her nodding agreement; you'll doubtless be able to read between the lines. Its more about overs, no not cricket, Tomcats stay over leg overs!
In closing, we alone will decide who it is we "out" as fraudsters and when, rest assured we will get around to each and everyone of you in time, so be patient girlfriends. Don't worry "Blurb" you'll soon have a few more blubbering mates to play with. As for your threats, we know you've lost the "Plot" you couldn't afford a half arsed New Zealand lawyer let alone an Australian QC. We here at Lauda Finem think you're all in for one hell of a nasty shock, so sit back, buckle up and enjoy the ride.
Remember www.accfraudsters, you're not our only avid readers, over the years all of you have made a lot of  very "loving Friends" with your egregious behaviour, all of those friends are now just gagging to give each one of you a big kiss.
Note: comments have now closed for this post
Related articles