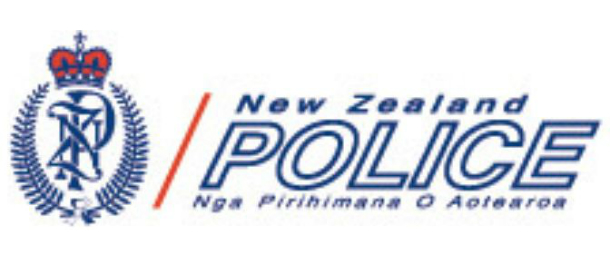 The New Zealand Police are once again in the gun, this time 'It's for a "scandalous delay" in investigating the assault on a young Wellingtonian, in which he had his neck broken. Fairfax have this morning run the story. This is not the first time that police have employed brutality nor is it the first time they have employed delay as a technique, in fact the particular method of stymieing investigations is very old.
It appears to us here at Lauda Finem that for all intense in purposes the cops are yet again doing their level best to have this serious assault swept under the rug, that's right yet another cover-up. The reason is obvious, this young bloke has a massive damages claim sitting in the wings.
The fact that its taken them more than three years to investigate the actions of one or more of their own is no accident:
Police have been accused of a "scandalous delay" of more than three years in investigating the case of a Wellington man who suffered a broken neck when police raided a party.

Wellington police say it will be another six weeks or so before they issue their findings over an incident involving Jakob Christie, who suffered a fractured vertebra when police closed down a party in Homebush Rd, Khandallah, in September 2009.

Police "had committed a serious crime and have tried for years to cover it up", says Wellington public relations consultant Iain Morrison, whose son was a host at the party.

He believes there is a "culture of lies" among the police.

A lawyer assisting Mr Morrison, Keith Jefferies, said the delay was "a constitutional outrage". "It's indicative of a police force that doesn't want to face up to its responsibilities or is just completely dysfunctional – one of the two."

Read More: Delay in police-raid inquiry 'an outrage'
A formal complaint has been lodged with the Independent Police Conduct Authority (IPCA) although if those clowns run true to form they'll get someone like the National Party's "go-to-girl" , the queen of cover-up Kristy McDonald QC on the case, straight off the back of applying a coat of whitewash to the investigation of the police and GCSB's corrupt behavior in the Kim Dotcom debacle.
However the man that laid that complaint with the IPCA is pretty smart, he's already managed to form the view that "the police are thumbing their nose at their watchdog because they don't fear it".
Of course he is spot on with that assessment, and the reason the police don't fear the IPCA? It's simply because they know that someone the likes of Kristy McDonald, Sarn Herdson (now the police's favorite coroner, when it comes to investigating deaths caused by cops) or the various other pro-police ex crown solicitors will be engaged as "specialists" in burying the the polices disgraceful behavior.
He has also called on the Government to give the IPCA the power to arrest police officers believing that if the IPCA had such powers then the police would be less inclined to fudge their inquiries. For the reasons set out above giving the Authority the power to arrest would achieve nothing. Its the Authority itself that needs to be looked at, After all its investigating staff are all ex-cops, men such as inspector Cook who cut his teeth on covering up corruption in the New Zealand police force 20 year ago.
Its not unusual for out of control police to "smack around" their victims its been going on for years, the pages of Laudafinem and the site "The Filth Files" are littered with examples:
Booze still part of police culture (Stuff.co.nz)

Lewis Proctor – Bent Cop, Piss Head and Magnum P I (Lauda Finem)
What is unusaul is that the police have failed to get this one lowered into the grave, and thats probably down to the fact that victims were the children of well educated upper socioeconomic professionals – including lawyers
"I'm not anti-police," Mr Morrison said. "I have a daughter and a son-in-law in the police in Sydney."
Well there's a big difference between the New Zealand and New South Wales Police Force's, in NSW they are held to account by the press, the public and the occasional purging by a Royal Commission. New South Wales also has the Independent Commission Against Corruption (ICAC) and yes that particular body has extraordinary powers to go after bent civil servants, and that includes politicians. They make New Zealand's IPCA look like kindergarten cops by comparison, primarily because ICAC is genuinely independent, unlike the cover-up specialists employed by the IPCA
The Wellington police district commander Mike Rusbatch is stonewalling and for good reason, as the aforementioned Mr Morrison has alleged, one particular detective who had been called in to the inquiry six months ago had told him that police had "stuffed up" and "hadn't done an investigation".
The fact that Police had'nt commenced an investigation for well over two and a half years wasn't a "stuff up" not at all. It was contemptuously deliberate, after-all if you leave things to wither for two years witnesses are less inclined to co-operate and their memories of course become unreliable, all very convenient; which is what the police set out to achieve; an "unfortunate circumstance" that will undoubtedly rate a mention in their report when the final "Script" is released
The authority finished its work into the Jakob Christie case "some time ago", according to a spokeswoman, and was waiting for police to finish their inquiry.
The fact that the IPCA investigation and report was completed some time ago is also par for the course and naturally the police will already have a copy……..Lets just call it "creative direction"
Related articles