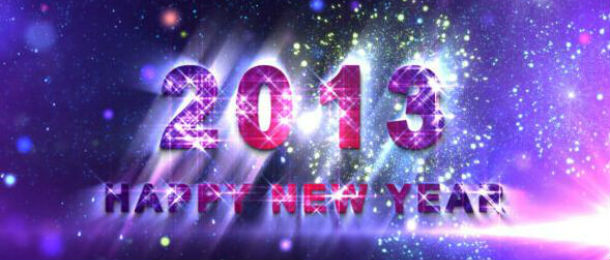 Happy new year to our loyal and rapidly growing following.  In 2012 we grew and grew and grew beyond even our expectations.  New Zealander's do care about their country and the Anzac spirit is truly alive and pumping.
Here in Australia we made a large batch of Anzac biscuits and celebrated the New Year with a biscuit and a dram, or maybe a dram too many, of "Diggers and Ditch Doublewood Anzac Whiskey" (a case of which was a bargain thanks to the NZD)
The site "World Whiskey" states of this particular blend;
"To honour & celebrate the courage & sacrifice of the many thousands of men & women who served their country. As the brightest & best from the fledgling Australian & New Zealand nations came together in far-flung lands, we have combined the finest aged whisky from the Dunedin Distillery, and married it with one of Tasmania's best known Single Malts"
As already stated in one of last years earlier posts some of our contributors and volunteers have relatives that paid the ultimate sacrifice and decorated with some of the Commonwealths highest honours.
We, being aficionados of the ANZAC biscuit baked the 250 biscuits using the recipe found at Kiwi Cusine;
Ingredients:
100g (4 oz) butter, 
1 tablespoon golden syrup, 
 2 tablespoons of boiling water, 
1 and a half tablespoons of bicarbonate of soda, 
1 cup of rolled oats
, 3/4 cup dessicated coconut, 
1 cup (4 oz ) plain flour, 
1 cup (8 oz ) of sugar

Instructions: 
Combine all dry ingredients except soda. 
Add melted butter. 
Stir in soda mixed with boiling water. 
Place in spoonfuls on greased tray. 
Cook in moderate oven about 20 minutes. 
Allow to cool. 
Store in airtight container. 
Enjoy!
The reason that we celebrate the new year with these biscuits is that it reminds us of what these brave soldiers did and what joy such biscuits brought them when they were being tested to breaking point.  It also reminds us that the world today is likely not the world that they were dreaming of existing in nearly 100 years time before many of them lay their lives down.
Although the term ANZAC initially related to soldiers of the First World War, it is now a term of reference for all soldiers of both armies that serve together in any campaign.  One of the Turk soldiers Ataturk rose from the battles of Gallipoli to become a great Turkish statesman; this quote made by him in 1934 commemorates the losses on both sides. It is inscribed on the memorial at ANZAC Cove, Gallipoli and more recently on the Ataturk memorial on a Wellington headland which is supposed to be a little like the coast around Gallipoli:
"Those heroes that shed their blood
 and lost their lives;


You are now lying in the soil of a friendly country.
 Therefore rest in peace.


There is no difference between the Johnnies 
and the Mehemets to us where they lie side by side
 here in this country of ours.


You, the mothers, 
who sent their sons from far away countries, 
wipe away your tears;
 your sons are now lying in our bosom 
and are at peace.


After having lost their lives on this land they have
 become our sons as well."
Elsdon Best, a New Zealand writer and poet, wrote these words on the death of his friend Paul Freyberg (brother of Sir Bernard Freyberg, V.C.). Paul was mortally wounded while fighting at Basseville, France, in 1917. (Basseville is 10 miles south of Ypres)
"Today the lonely winds are loose


And crying goes the rain.


While here we walk the field they knew
The dead who died in pain.


The fields that wait the slow hours long


For sounds that shall not come.


In other fields, in other earth
[

The laughing hearts are dumb"
And finally – as heard at every ANZAC Day service in towns large and small, in our two nations, on April 25th each year:
 

FOR THE FALLEN


"They shall not grow old,


As we that are left grow old.


Age shall not weary them,


Nor the years condemn.



At the going down of the sun,


And in the morning,


We will remember them.


We will remember them"

Laurence Binyon
What will 2013 bring? We we here at Lauda Finem predict;
The fall of the  New Zealand National Party government in the November elections and;
the rise and rise and rise of the Green Party as a clear close and viable third placed power broker and it holding the balance of power in New Zealand's parliament and;
further embarrassing revelations about the Dotcom case with Dotcom not being deported on the basis of a "deal" being done.
A pre election leadership bid against John Key; and;
The resignation of the Chief Justice Sian Elias and her replacement being …………….?
The All blacks being found to have been taking massive doses of performance enhancing drugs (and maskers) and the call that the World cup title should be stripped (hence their last of season poor performance)
The judiciary of New Zealand becoming an even bigger laughing stock amongst international jurists, justice organisations and its citizens, due largely to the truth being made available through courageous sites such as;
For our part, we believe that what we and many of the other emerging sites do amounts to cutting down "our" enemy; injustice and corruption, wherever it may present itself.
We do so without fear or favour and or mercy, for mercy is the emotion of fuck tard's in battle because it is an ideal rarely if ever held by the opponent who you have been stupid enough to spare, whose malevolence [against you] in fact brought you there, and nearly brought you down.
To the many thousand corrupt New Zealander's that are currently responsible for destroying the dreams of hundreds of thousands of your countrymen and women, be afraid, be very very afraid of the result; the discovery or your actions and inaction's as Lauda Finem's reach grows and empowers and enables citizens to participate in bringing about your humiliating downfall and criminal prosecution.
We leave you with a poem that was written by a Kiwi soldier that follows our site from far-flung places.  We can add no more;
"A soldiers duty

Is clear but often misunderstood

Their master is their nations destiny

That is made by the rise and fall of their swords

And not any politicians who think themselves lords"
The soldier feels that he can sleep easier knowing that no matter what he does in foreign places, someone is fighting for what is important at home; that being what we say we are abroad- which is actually a fucking lie.  Our site, and all of the other sites we link to, are soldiers for justice, rallying against injustice and corruption.
We feel honoured that we fight along side the likes of Vince Siemer, a New Zealander that went to prison at the hands of Justice Judith Potter in her attempt to try and stop him bringing the evidence of corruption against her and the likes of Ted "tanty" Thomas.
Is it not ironic that we celebrate our desire to bring her down, whilst she celebrates becoming a "dame" at the hands of corrupt New Zealand Politician John "tea bagging Obama" Key. [put link to that story about Potter]
We suppose you are wondering what the title of this story was about given its content so far.  Well the world did not end on 21 December so our present is that we get to do what we do for another year, in the full knowledge that the John and Judith shows corrupt reach will not result in a bunch of overweight fucktard kiwi coppers wearing ninja suits raiding our 32nd floor offices using a 1965 Iroquoi Helicopter as they did with Dotcom.
Besides if they did they would not meet a 5 foot 2 inch wanker and self professed "kiwi bodyguard" Wayne "the wanker" Tempero as the height of our defence.
It could only happen in the Fucktarded Isles of Aotearoa………… or maybe Fiji……nah not Fiji, Bainimarama's far too straight.
Enjoy the rest of the holiday season and stay safe, the world can be a dangerous place.
The Team @ Lauda Finem