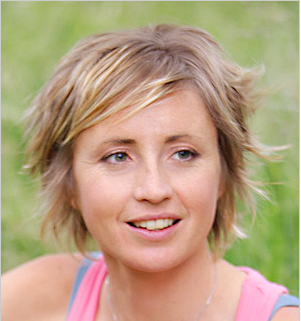 Lauda Finem ran a New Year Story  that promised that Lauda Finem thought that one of the following stories would occur in the year of our lord two thousand and thirteen years after his sons demise;
The All blacks being found to have been taking massive doses of performance enhancing drugs (and maskers) and the call that the World cup title should be stripped (hence their last of season poor performance)
We are doing work on that All Black story and hope to bring that story and others to you about how incredibly hypocritical the New Zealand sporting organisation's are when they allege that they are clean when fighting for government and corporate dollars.
However we did come across evidence of female athletes that are alleged to have taken all number of performance enhancement drugs inclusive of Lance Armstrong's drug of choice EPO .
This wonder drug is not the only one used by the cheats and the evidence that we have obtained suggests that Olympic Golden Girl Sarah Elizabeth Ulmer  was a cheat, only on the good gear and committed to the best practices to remain undetected.  It is alleged that it was likely that her retirement was based on testing becoming better for the third generation of EPO.
According to the evidence that we have obtained Ulmer and another New Zealand Olympic Cyclist used EPO extensively, and their performance levels were as a result of the enhancement factors of EPO's usage.
EPO is a chemical form of blood doping that first came about in the late 1980s when treating various types of illness.  It simple terms the drug allowed aerobic potential to be dramatically increased by improving the blood's oxygen transfer capacity.
A Vo2Max  test is an essential element when seeking to establish what level of improvement has resulted from the use of EPO, or alternatively what level of improvement would be likely with the introduction of EPO into a riders training regime.  Equally the ventilatory threshold or VT gives a further indicator of improvement levels enabled by the elite athletes intelligent use of dopers.
Ultimately the lactate threshold decides how much improvement an athlete can make, but this can be altered by the use of dopers such as EPO.  In simple terms the higher the heart rate relates to the higher level of energy output which produces human exhaust known as your lactate threshold.  But it all comes down to how the blood; the petrol of the human machine is "conditioned".  This is no different to how the governing bodies of motor racing deal with cheaters who use "special" gasoline.
The drug misuse in the professional ranks arrived soon after when coach's and doctors of elite athletes "comprehended" that EPO artificially boosted the body's red blood cell count enabling massive improvement in oxygen carriage and "uptake" dramatically increasing performance.  It was the human biology "turbocharger" in the late 1980's which turned into the fuel remapping technology of the new millennium and Sarah Ulmer raped the ape.
As can be seen from the revelations proven to be true as against the likes of virtually every winner of the Tour de France in recent memory it follows that EPO was used by virtually every successful cyclist in every form of the sport.
LAUDA FINEM'S evidence from the very inside of the Australian Olympic Team and the teams of the Tour de France establishes that you could not possibly be successful at the elite level without "cheating"; but as everyone that was successful was "on the gear", nobody could cast a stone.
We are informed that when an Australian athlete went off EPO, and other drugs, or was "clean" for a period of say two to three months, but maintained an identical training regime, he or she would return performance figures that would see them not capable of performing at anywhere near the elite level.   Back on the gear the performance levels returned within very short periods of time (given the normal muscle memory protocols with the extension of expected improvement) within a significant "training block".
Apparently the athletes having tasted success became addicted to the success as much as the drugs.  We are informed that Ulmer and other New Zealand riding "greats" were such athletes.  Then there are the rowing teams and the sevens but that is another story…..but the African teams in the sevens are some of the worst offenders….one day nobodys…next day contenders…yeah right.
However, more success meant more drugs, but if you were prepared to commit to such a regime, the success was virtually guaranteed.  Then of course there is the methodology of how best to use the drugs, what doses and how frequently, and when the drug could not be detected, or could be masked. We are told that Ulmer had access to this information through friendships with other riders that she would eventually beat in Olympic competition.
Boosting an athlete's red blood cell count (and thus the efficiency with which oxygen is transported around the body) in order to improve performance, is done by injecting erythropoietin – a hormone produced by the kidneys that stimulates production of red blood cells – and it gives a massive advantage in performance.
It was an undetectable until a test became available in 2000. The use and abuse of EPO was rampant in professional cycling, according to riders who competed at the time. This is underlined by the amount of cyclists caught using the substance.
The greater the amount of red blood cells available, the more oxygen can be carried from the lungs to the muscles.  EPO is typically taken prior to a big training block – out of competition – to ensure that by the time of the competition all traces of the synthetic EPO will have disappeared.
It enables the doper to train harder and longer than he would be able to "naturally". Cheaters can also "micro dope" by staying under the fail limit, as an aid to performance on the event.
In May 2007, the T-Mobile cycling team suspended two doctors who allegedly supplied EPO to former Tour de France winners Bjarne Riis, Jan Ullrich and other riders on the team (then known as Team Telekom) between 1992 and 1996, more than a decade earlier.
Though EPO is now a prohibited substance in professional cycling, and riders are regularly tested for its presence in their bodies, its use is still a problem.  CERA is the most efficient form of the Drug; the 'third generation' EPO was only detectable in drug testing from MAY 2008.
Of importance Ulmer quit competitive cycling in 2007, but would have been very much aware of the new test being able to detect the use of the drug one year later.
We have other information that we will release at a later time, but for now lets look at some of the amazing numbers recorded by Ulmer in the last years of her participation in elite track cycling when she moved her training base to Europe prior to the 2004 Athens Games.
After moving to Europe where the likes of EPO was available from literally hundreds of team doctors Ulmer's performance went off the richter blowing away the competition and world records.  In fact Ulmer so frequently broke world records that the media were allegedly not informed of her unbelievable form in order that she would not be pressurized.   Yeah right…..lets have all have a beer.
Athletes regular use of a performance enhancing drugs allow their coaches and physicians to "get the usage" just right over time seeing that athlete steadily improve to the point where their achievements are truly categorized as "spectacular", "awe inspiring", and "inhuman" etc, and Ulmer's results reflect the usage of such terms.
Ulmer's performance at the 2004 Athens Olympics, and throughout that year have a clear and strong indicator that the "golden girl" of New Zealand track cycling was nothing more that a common cheat and a thief of the Gold medal from a cyclist that was not a cheat.
Of course all of those that were in direct competition with Ulmer at the top were also cheats, well at least one of the other cyclists that also broke a world record during competition is, according to our sources, an EPO addict, as was her Olympian cyclist husband, who is another New Zealand Olympic cyclist.  But, more on that in our next posts.
On 27 March 2004 Ulmer set a world record of 3m 30.604s when qualifying for the pursuit at the world championships in Melbourne. Ulmer went to the Athens 2004 Olympics 3000m pursuit and broke the world record in qualifying with 3m 26.4s. She took almost two seconds off that time with 3m 24.537s to win the gold and set a world record. As already stated, while training in Europe, Ulmer had broken the world record more than once, but this was not made public to reduce pressure from the media.  Our source is firm in the belief that Ulmer's coach and team doctors did not want attention brought on by this "ability" to beat world records at will.
Ulmer reduced the record by more than six seconds at Athens and two other competitors, Katie Mactier from Australia and Leontien Ziljaard-van Moorsel from the Netherlands, also finished in less than the previous record time.
Of interest to us is Ulmers account to the media of her unbelievable "ability" to nonchalantly "carve" a full 6 seconds off her previous world record set just months prior. This is how the New Zealand Herald, , then a broadsheet, reported her "bizarre" improvement, her desire to "win at all costs", and the unbelievable pain that she felt during her race for gold;
"Think of Sarah Ulmer and it is her, hunched over the frame of her bike, trying desperately to replenish the oxygen she has just spent over 3m 24.537s of sheer, world record-breaking brilliance.

In terms of margin, her 3000m individual pursuit victory was convincing, but don't try telling Ulmer it was easy. Asked to recall her thoughts during that frantic final push and one thought dominates.

"The pain, to be honest," she told the Weekend Herald. "Not being able to breathe and just thinking, 'My God, I hope I don't fall off my bike in front of all these people and all these TV cameras'.

"It's terrible that that's my overriding thought from the Olympics. Not getting control of my breathing and the pain."

It's likely her memories have altered since. It's said that the brain has an amazing capacity to erase memories of pain.

It's why women will suddenly declare that they fancy a second child, it's why that third tequila shot seems like a great idea at the time and it's why athletes continually push themselves to their physically limits in search of a small medallion to wear around their necks.

For Ulmer, that quest took on an extra edge when she missed bronze in Sydney 2000 by a margin almost impossible to discern to the naked eye. Realistically, she knew Athens might be her final opportunity and she and partner-coach Brendan Cameron were going to leave nothing to chance as Ulmer attempted to scale her Mt Olympus."
To be clear to our readership; our source is from the "cycling world" and a winner of an Olympic Cycling Gold Medal, and was a team member of an elite European cycling team during the period that Ulmer was competing.  He speaks of the incredible edge EPO gives relating to your ability to go to places where you feel like you are about to bust, but you don't bust, you don't break down like mere mortals do, EPO gives you the winning edge.
Our source also shares Ulmers distinction of being honoured in his countries eyes.  In 2005 Ulmer was made an Officer of the "New Zealand Order of Merit"  "for service to cycling" and in receiving that recognition, glorified the merit of cheating in sport.  Our source received the Australian equivalent, the OAM .
Our source has indicated that, whilst the Australian Olympic teams are full of cheats, the New Zealand teams are just as bad and he points to the amazing, almost inexplicable feats of New Zealand rowers of recent times.  According to New Zealands Meat exporting businesses the elite female athletes of New Zealand become world beaters by eating red meat.
In another advertising campaign Ulmer endorses "McDonalds fast food" as health food which she allegedly eats regularly and endorses.
A complaint was made to the Broadcasting Standards Authority by a New Zealander that thought that Ulmer was lying to her intended audience, the NZ complaint authority did not uphold the compliant in its decision where these clowns noted the following;
"Sarah Ulmer is the credible and inspiring spokesperson helping present the message. She outlines this relationship in the brochure, and I quote her at this point:

New Zealanders know me as a cyclist. I have a passion for the sport, not only because of the enjoyment I get out of it but also because it is a great way of getting around.

 

Most people probably don't know that when I'm not training or competing I'm actually a part-time student at Auckland University studying for a sports science degree. So I have a pretty good understanding of that essential life lesson – diet and exercise.

 

Which is why I'm working with McDonald's.

 

Earlier this year I approached them with an idea of how we could work together – to teach people about the importance of exercise and a balanced diet, how McDonald's fits in with that, and how McDonald's can help with my passion to encourage children to become more active.

 

They said yes – I said yes – and now we've started our journey together. Watch this space for our future initiatives.

 

As an athlete I watch my diet carefully. I eat a range of foods, including hamburgers – always in appropriate amounts and/n keeping with exercise as part of a healthy lifestyle.

 

It's common sense really – eat a range of foods and get lots of exercise. Eat plenty of fresh fruits and vegetables – go easy on high fat and high salt foods. Keep it all in proportion and perspective.

 

The purpose of this brochure is to help you make better choices – and perhaps help encourage more future Olympians.

Sarah Ulmer

Professional cyclist

Double Commonwealth Games gold medalist

World Cup gold medalist

Former Junior World champion

Sports science student

 

The television advertisement introduces people to the relationship, emphasises the link between exercise and diet through the extensive use of cycling imagery, and links salads, crispy chicken burgers and cheeseburgers as perfectly acceptable choices, especially as part of a balanced diet with regular exercise.

 

Sarah Ulmer had full involvement with the development of the campaign and she is endorsing foods that she herself consumes.

 
We think this whole "advertising" thing looks a bit "armstrongish", with Ulmer continuing the lie, and being rewarded financially by 'self-promoting' her achievement in cheating? as a credible marketing device.  As for Ulmer doing a "sports science degree? we can well imagine how this would be a natural progression.
In upcoming posts we will out other Australian and New Zealand Olympic cheats, who of course will deny cheating, but like Armstrong, they will be finally made to admit that they cheated in order to claim that they were the best athlete on the planet and that they did it the "honest" "hardworking" "awe inspiring" way when in fact they simply made a decision one day to cheat to win.
Professional Sport is a business where lots of money can be made, and like any  business, only the ones with the killer instinct rise to the very top.  The killer instinct is "at any cost".  Ulmer's instincts and record is very similar to that of Armstrong as dictated in this article about Armstrong alleged confession to Oprah Winfrey;
"Once revered as the greatest cyclist in the world, Lance Armstrong has finally confessed to using performance-enhancing drugs, saying he was not afraid of being caught at the time, calling his decisions his "own mistake."

The seven-time Tour de France winner confessed to TV host Oprah Winfrey that reaching such heights as an athlete would not have been possible without the use of drugs.

The one-time legend said that he didn't invent the culture of doping in professional cycling; claiming that taking banned substances "was part of the job." But, he admitted, he also did not try to stop it. Armstrong said he was using blood-doping and testosterone.

"I viewed it as very simple. We had things that were oxygen-boosting drugs, for want of a better word, that were incredibly beneficial for endurance sports – and that's all you needed. My cocktail, so to speak, was only EPO, but not a lot, transfusions and testosterone," he told the talk show host.
The American blamed his "ruthless desire" to win at all costs and the "momentum" of the pressure for success. He admitted it was his "biggest flow".
He was also asked Wednesday to hand back the bronze medal he won at the 2000 Sydney Olympics"
Before his cancer treatment, Armstrong had won two Tour de France stages. In 1993, he won the eighth stage and in 1995; he took stage 18 in honor of teammate Fabio Casartelli who crashed and died on stage 15. Armstrong dropped out of the 1996 Tour after the fifth stage after becoming ill, a few months before his diagnosis.
Armstrong finishing third in Sète, taking over the Yellow Jersey at Grand Prix Midi Libre.
Armstrong's cycling comeback began in 1998 when he finished fourth in the Vuelta a España. In 1999 he won the Tour de France, including four stages. He beat the second rider, Alex Zülle, by 7 minutes 37 seconds. However, the absence of Jan Ullrich (injury) and Marco Pantani (drug allegations) meant Armstrong had not yet proven himself against the biggest names. Stage wins included the prologue, stage eight, an individual time trial in Metz, an Alpine stage on stage nine, and the second individual time trial on stage 19.
In 2000, Ullrich and Pantani returned to challenge Armstrong. The race that began a six-year rivalry between Ullrich and Armstrong ended in victory for Armstrong by 6 minutes 2 seconds over Ullrich. Armstrong took one stage in the 2000 Tour, the second individual time trial on stage 19. In 2001, Armstrong again took top honors, beating Ullrich by 6 minutes 44 seconds. In 2002, Ullrich did not participate due to suspension, and Armstrong won by seven minutes over Joseba Beloki.
Armstrong riding the prologue of the 2004 Tour de France
The pattern returned in 2003, Armstrong taking first place and Ullrich second. Only a minute and a second separated the two at the end of the final day in Paris. U.S. Postal won the team time trial on stage four, while Armstrong took stage 15, despite having been knocked off on the ascent to Luz Ardiden, the final climb, when a spectator's bag caught his right handlebar. Ullrich waited for him, which brought Ullrich fair-play honors.[16]
In 2004, Armstrong finished first, 6 minutes 19 seconds ahead of German Andreas Klöden. Ullrich was fourth, a further 2 minutes 31 seconds behind. Armstrong won a personal-best five individual stages, plus the team time trial. He became the first biker since Gino Bartali in 1948 to win three consecutive mountain stages; 15, 16, and 17.
The individual time trial on stage 16 up Alpe d'Huez was won in style by Armstrong as he passed Ivan Basso on the way despite having set out two minutes after the Italian. He won sprint finishes from Basso in stages 13 and 15 and made up a significant gap in the last 250 m to nip Klöden at the line in stage 17. He won the final individual time trial, stage 19, to complete his personal record of stage wins.
Armstrong wearing the yellow jersey at the 2005 Tour de France.
In 2005, Armstrong was beaten by David Zabriskie in the Stage 1 time trial by two seconds, despite having passed Ullrich on the road. His Discovery Channel team won the team time trial, while Armstrong won the final individual time trial. In the mountain stages, Armstrong's lead was attacked multiple times mostly by Ivan Basso, but also by T-mobile leaders Jan Ullrich, Andreas Kloden and Alexandre Vinokourov and former teammate Levi Leipheimer. But still, the American champion handled them well, maintained his lead and, on some occasions, increased it. To complete his record-breaking feat, Armstrong crossed the line on the Champs-Élysées on July 24 to win his seventh consecutive Tour, finishing 4m 40s ahead of Basso, with Ullrich third. Another record achieved that year was that Armstrong completed the tour at the highest pace in the race's history: his average speed over the whole tour was 41.7 km/h (26 mph).[17]
On July 24, 2005, Armstron g announced his retirement from professional cycling.
Lance Armstrong got caught and so has Sarah Ulmer. Thanks to Lauda finem
Oprah Winfrey's exclusive interview with Lance Armstrong. (AFP Photo / George Burns)
Related articles