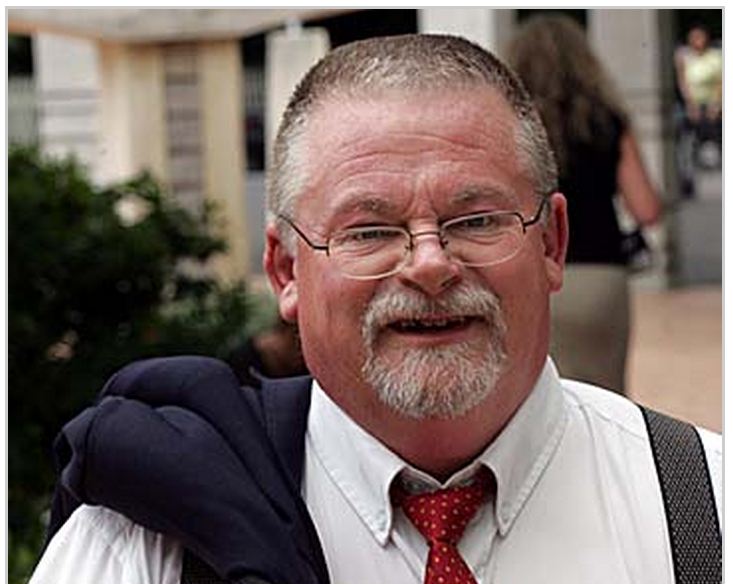 The mutt faced "SHOCK" JOCK ANDERSON, liar, defamer, and disgraced coward, except in New Zealand where he is being hailed as a hero by Barry Coleman and his shareholders.
Jock Anderson has obviously craved fame, given that he could not get it by honest and hardworking means, he's clearly sought to use the only other route available to a New Zealand National Party supporter. From what we have managed to ascertain this imbecilic tabloid "shock Jock" has lived a life of lying; defaming all and sundry men and women, his fellow citizens, who were unable to defend themselves, having no right of reply to his malicious tabloid tripe.
Obviously given this pattern he must have felt pretty safe lying about, and defaming the memory of those who have made the ultimate sacrifice, the 102,000 Australian service men and women who have fought on battlefields across the globe since the New Zealand Wars of 1845 – 1872.
Jock Anderson loves an uneven fight as do his employers, the Coleman owned New Zealand National Business Review, much to our disgust the papers New Zealand owners obviously fully support Jock's desecration of the legacy of serving men and women of the Australian Armed Forces.
In fact we hear their New Zealand management think Jocks comments are going to be good for circulation. Only in New Zealand would such behavior be tolerated, let alone encouraged; where we believe that hate crimes are still legitimate. Well at least against Australians and Finns. Just how are Andersons comments not discrimination in its purest form? Imagine if this fat moron had said this about his own countrymen, especially the New Zealand Maori:
""They've been essentially lazy bludgers, some of them, and excellent black marketeers, scavengers, poachers and thieves."
This pacific island nations Prime Minister, John Key, is yet again left apologising for another comment by another fat idiotic New Zealand grease-ball who's almost as thick as Jerry Brownlee. In fact looking at these two useless pricks Anderson and Brownlee could well be related for all we know.
We here at Lauda finem have decided to do a few comparisons on the points of difference between the Worlds largest Island Continent, and a rather small guano smeared volcanic formation off its south eastern coast that's certainly at risk of disappearing completely beneath the  waves of seismic activity.
We propose to begin by looking at the meaning of the words used by Jock "cockerel"Anderson, and then we'll apply them to the statistics of related matters which reflect the language used by this "Man". The following examples are quite helpful. "Essentially lazy bludgers" could well be related to the number of "unemployed". "Excellent black marketeers, scavengers, poachers and thieves" could well be relative to the number of persons incarcerated in our respective countries.
On both counts New Zealander's can indeed be very proud as you beat Australia hands down. For example your unemployment rate is at around 7% whereas ours is downward trending towards 5%. New Zealand's level of unemployment is much higher if you include the massive number of solo mothers, sickness beneficiaries, and fraudulent compensation claimants (ACC). Then there's the massive number of New Zealander's bludging off the Australian taxpayer. If we sent those packing then New Zealand's unemployed may well hit 11%.
But wait, what about New Zealand's prison population, which sits at a very healthy 192 per 100,000, one of the highest in the OECD, whereas we Australian "thieves" only have 102 per 100,000 who're sitting twiddling their thumbs in a Gaol.
Then there's the issue of New Zealand's contribution to Global Security……New Zealander's suddenly bemoan having to send just 35 SAS troops realising that 1 or 2 have been killed in action in the Afghanistan conflict, whereas we Australians have for years been proud to serve and die for freedom around the world. In Afghanistan Australia has lost nearly as many lives in action (32) as there are the sum total of New Zealander's serving milatarily in this current conflict. We wont mention the wounded, as that would show New Zealand and its abysmal contribution to World peace and stability effort to be truly pitiful, and that's us being polite.
Australia's defence budget is 13th or 14th highest on the Globe, whilst New Zealand sits at 62nd, their budget of course includes a couple of boats built by Australians, and used only to chase Asian rust bucket trawlers illegally fishing thousands of miles away from anything that could be considered dangerous activity. The numbers speak for themselves as do the related facts. If soldiers are a mere representation of the population then Kiwi Soldiers would certainly be lazier and more dishonest than Australian soldiers.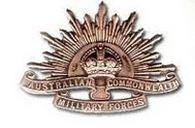 But what amazes us about Anderson's comments is that he is commenting on the behavior of Australian soldiers on the eve of our joint commemoration of those that have died defending our way of life, a lifestyle which we here in Australia call democracy and as with any genuine democracy it would certainly require the right of reply…..except if you happened to be deceased.  One can tell by Anderson's arrogant lack of remorse that this prick, just like Hitler, thought that he and, in this case his corporate sponsor Coleman, could get away with it.
This ANZAC day celebration, between our two nations, is about sacrifice and the complete waste of human life starting with the battle for Gallipoli where we Australians lost nearly 9,000 lives and the New Zealander's a third of that, nearly 3,000. At Gallipoli we Australians suffered a far greater number of wounded than New Zealand. Just two weeks ago some of us here at Lauda Finem had cause to visit a sacred space in a small town in rural new South Wales, a place called  Bingara , were we all had time to reflect on the extraordinary effort and the sacrifice very young and indeed older Australians have made over the past 100 years, in God knows how many military campaigns.
We reflected on the battle of Long Pine in which the Australians lost 2000 men, all killed, and won 7 VC's over 3 days, 5 VC's of which were won in one day, a feat never ever repeated, and never likely to be repeated. As a matter of fact the number of VC's won by Australian diggers far outstrips those of New Zealand. In WWI Australian's were awarded the pinnacle of heroism 63 times against the New Zealanders 11.
Australians won 20 VC's in this conflict and most were awarded in action along side the New Zealanders in Egypt, where the two-time New Zealand winner Charles Upham got his first of two VC's.
VC's were also awarded to Australian servicemen that saw the Japanese forces defeated and prevented from attaining their goal of Asia Pacific domination, where at a time in 1942, it looked like Australia was the only thing in the way of the Japanese invading New Zealand. Lauda finem shall return to WWII later on in this piece as it has special meaning to one of our contributors's family.
Vietnam was no different. Australians won 4 VC's to New Zealand's zero. The numbers, as to Australia's commitment to halt the real threat of communist expansion, tell the story. In Vietnam the joint force was now known as the ANZUS military co-operation treaty and both countries were signatories and participants in the Southeast Asia Treaty Organisation (SEATO). Australia's peak commitment was 7,672 combat troops to New Zealand's 552. More than 60,000 Australian personnel were involved during the course of the war, of which 521 were killed. Approximately 3,000 New Zealanders, the same number of Australians that were wounded served in Vietnam, losing 37 killed. Most Australians and New Zealanders served in the 1st Australian Task Force in Phước Tuy province where a battle the equal to, if not the better than Lone Pine was fought and won against incredible numbers.
The Australian's involved literally stole the victory from their mighty enemy by showing insurmountable courage and determination under an onslaught of fire never before encountered where victory had been obtained, yet not a single VC was awarded. On 17 August 1966 the 1st Australian Task Force Base was mortared with 82 enemy rounds hitting their target wounding 24, of which 2 were very serious.
Retaliatory Operation "vendetta" (we would remind certain Kiwi's to remember the word) was launched the next day that consisted of 105 Australian soldiers in D Company 6RAR Royal Australian Riflemen. Each rifleman carried 3 x 20 round magazines and another 60 rounds in boxes in their packs. Each M60 machine gun team (3 men) carried 5 x 100 round belts and another 5 x 100 round belts in their packs.
This equates to roughly 120 rounds per soldier or in total 126000 rounds of 5.56mm and 7.92 mm ammunition. At 3.40pm D Company engaged 2,650 plus Vietnamese NVA and VC soldiers plus support elements inclusive of heavy artillery. The entire battle took place over 3.5 hours in a blinding monsoon over an area no bigger than two football fields or 210m by 136 metres, which was the thicket of a rubber plantation. The Australians were outnumbered 26 to 1 and came out on top. With the retreat of the enemy the Australians captured 60 enemy weapons, 10,500 rounds of ammunition, over 300 hand grenades, over 100 rounds of rockets and mortars.
This stoush was very unusual in that the enemy almost always and took dead from the battlefield. D company lost 17 men dead and 21 wounded. Enemy losses were far greater at 800 killed (245 bodies counted on the battlefield + bodies found over the next two weeks + identification from the VC Commanders diary which was captured by the US Army).
Enemy wounded exceeded 1000. three wounded solders were captured on the battlefield and the Australian Army obtained important information. During the battle friendly artillery, inclusive of New Zealand's 6 M101A1 105 L1A1 guns of the 161 Field Battery, Royal New Zealand Army, were involved. Such artillery fire was brought within 50 metres of the Australian riflemen.
It would not be right for the Australian Army to claim all of the glory because three New Zealanders served as New Zealand Forward Artillery Observation Party, 161 Bty RNZA. These soldiers were in danger. If ever there was a battle where the New Zealand people would know how tough and brave Australian Servicemen and women are, the battle for Long Tan should stand out, even above the bravery of the Australians at Long Pine at the BIG G. It is fitting that, in this case the true bravery of those that fought at Long Tan, was not recognized too much later, when in 2008 and 2009 further suitable awards were given. In Vietnam, the Long Tan battle site is only one of two where the Vietnamese Government allows War Memorials to foreign powers.
We at Lauda Finem have our own special hero who fought in the the BIG WII, and shows the kind of bravery and dedication that is expected of every Australian service man and women. We shall call him simply FRANK, so as not to give away his last name that would be to give away our staffers identity.
Frank served in the Battle of Britain as one of the "brave 1000" that saved Britain from German Invasion [operation Sea Lion].
In two months Frank became an ace with the stick of a freshly manufactured spitfire in his hands. He was shot down twice, on one occasion receiving life threatening injuries, which it is assumed by many finally claimed his life a few years after the wars end.
His bravery knew no boundaries as he flew brand new Lancasters at 50 feet over Europe in one of the most daring air raids that was to serve as proof that the Lancasters could bomb the German dams later in the war. The 1942 raid on the submarine engine manufacturing plant at Augsberg consisted of only 12 lonely Lancasters without fighter cover. Churchill knew that the German U Boat threat must be stopped due to the losses of war material coming from America being sunk in the Atlantic before it got to its destination in Europe and Russia. Every pilot volunteered as it was a suicide mission, but its importance could not be underestimated. The following content describes the mission,
"one of two formations of six Lancaster heavy bombers detailed to deliver a low-level attack in daylight on the diesel engine factory at Augsburg in Southern Germany on April 17th, 1942. The enterprise was daring, the target of high military importance. To reach it and get back, some 1,000 miles had to be flown over hostile territory.

Soon after crossing into enemy territory his formation was engaged by 25 to 30 fighters. A running fight ensued. His rear guns went out of action. One by one the aircraft of his formation were shot down until in the end only his own and one other remained. The fighters were shaken off but the target was still far distant. There was formidable resistance to be faced"
Franks plane was badly damaged and crashed after managing to fly some miles from the target area. All of his bombs had hit home. He was captured to later escape. He received another DFC for his bravery. Upon his return to combat after his escape Frank was chosen to fly the super quick de Havilland Mosquito Fighter Bomber on "pathway" missions over Europe where he flew his Mosquito at roof top level to deliver incendiary markers for the following British bombers to drop their bombs.
We at Lauda Finem are immensely proud to have one of our staff, a relative of such a Serviceman. Franks courage, integrity and commitment to "death before dishonor" (modern text slang "Db4D") should give the likes of Jock Anderson something to think about when Jock is bringing any servicemen's efforts into disrepute.
Upon returning to his homeland Frank married and had two beautiful daughters. Frank remained in the airforce till his death in the 1950's from what was believed to be an accidental overdose of medication required to control the chronic pain from his war wounds.
Some relatives consider it possible that Frank had just seen too much, and that he had purposefully self-administered the lethal dose. Those that knew Frank the most laughed at such a consideration. Frank was simply no coward.
Frank died alone, and no doubt in great pain, both physical and mental, in his hotel room in his nations capital Wellington, New Zealand. We Australians at lauda Finem Honour the memory of Frank DFC and Bar winner, Air Ace, and all round great New Zealander.
Another Australian staffer is also related to numerous incredibly brave New Zealanders, believe it or not, from two sides of her family, who fought for the Australian Light Horse in the Boer War and in Gallipoli where its regiment saw a lot of, in modern parlance, "fucking bad shit".
One of the great Australian Horsemen that fought at the BIG G was Second – Lieutenant Hugo Throssell VC 10th Light Horse Regiment, AIF. Second – Lieutenant Throssell received the last VC and also, perhaps, the most tragic. Second-Lieutenant Hugo Throssell, 10th Light Horse, Western Australia, was awarded his VC for an action at a place few Australians have now heard of or, despite the thousands who attend services at Gallipoli on Anzac Day, even visit.
Hill 60, Kiajik Aghala (the Sheepfold of the Little Rock) to the Turks, lay well north of the old Anzac position on the front line in the region captured from the Turks during the 'August Offensive'. For the Australians and New Zealanders much terrible fighting, marked by close range bombing and hand to hand action similar to what had occurred at Lone Pine, took place at Hill 60 between 21 and 29 August 1915. On the night of 28-29 August, a party of Light horsemen commanded by Throssell held off a determined Turkish counter-attack on a captured trench during which hundreds of bombs where thrown by both sides. A curt footnote in Charles Bean's official history conveys a sense of the terrible intensity of the action that night:
Shortly afterwards Ferrier was attempting to throw back a Turkish bomb when it burst in his hand, blowing away the arm to the elbow. He walked to the medical aid-post but died on the hospital ship. Macnee was twice wounded. Renton lost his leg. McMahon was killed.
[Charles Bean, The Story ofAnzac, Vol 2, Sydney, 1924, p.761]
For his leadership and bravery at Hill 60 Hugo Throssell received the VC. After the war, he returned to Western Australia where he farmed and went into real estate. The Depression brought him to the brink of financial ruin and believing that his wife and family would be better looked after if they had a war service pension, he committed suicide. Throssell had written of himself – 'I have never recovered from my 1914-1918 experiences'.
We at Lauda Finem also accept that the New Zealand Soldiers bravery was possibly not rewarded as it should have been at Gallipoli and so we feel that we must make mention of the bravery of the man that broke the drought. His name was Corporal Cyril Bassett NZ Engineers Divisional Signals.
As the Australians covered themselves in glory at Lone Pine, the New Zealanders fought their way up from the sea towards the heights of Chunuk Bair. This was the main attack in the so-called 'August Offensive' from Anzac designed to capture Koja Temen Tepe and Chunuk Bair, the high points of the Sari Bair range.
From there a breakthrough of the Turkish lines towards the straits of the Dardanelles was envisaged and a possible swift and successful end for the Allies of the Gallipoli campaign.
It was not to be for the Turks bravely held Chunuk Bair and eventually beat back the New Zealand, British and Indian forces sent against them. For his bravery during the Chukuk Bair action, Corporal Bassett was awarded the VC, the only one to a New Zealander during the Gallipoli campaign.
Some later felt bitter about this lack of appreciation of many similar acts of bravery shown by the New Zealanders at Chunuk Bair and other actions at Anzac. Bassett, indeed, was quite surprised by his award and said later in life:
When I got the medal I was disappointed to find I was the only New Zealander to get one at Gallipoli, because hundreds of Victoria Crosses should have been awarded there.
[Bassett, quoted in Stephen Snelling, VCs of the First World War: Gallipoli, 1995, p.187]
All his life Bassett remained quiet about his VC, not even mentioning it to his children, stating that all his 'mates ever got were wooden crosses'.
In conclusion we at Lauda Finem think that the insult by Jock Anderson is that much greater given that there is, and can be, no distinction between the Aussie "slouch" and  New Zealand's "lemon squeezer" as both are bound by not only the mingled blood of battle and ultimate sacrifice, but by the blood that pulses through the veins of those that owe their very freedom to those that Jock Anderson described as:
"essentially lazy bludgers, ……., and excellent black marketeers, scavengers, poachers and thieves."
Incidentally, the staff member related to Frank has another uncle who at 78 rides a Harley, is a New Zealander, who still fly's his fleet of private aircraft, and is learning to fly his own helicopter. He is attending Gallipoli beach services this year (2012) to remember all of the Australians/New Zealander's  that had given their very brief live's in the belief that it had meant freedom for the generations to come. All that served were in the prime of their lives and were undoubtedly hero's
Kick the fat prick out of his job, his house, and his country, but don't think you, Jock,  are coming here you pathetic sack of shit…….Fuck you Jock……God defend Australia and our brothers in loss and liberation in New Zealand!
Footnote:
As a matter of interest we thought that we would research the place, city, or town that produced the most VC winners per capita wondering where it might be.
We sensibly looked at applying realistic criteria that saw unrealistic data removed like the winner having a poulation of say 50 people. We wanted to start with a city of at least 10,000 as a minimum.
Our research gave us the English City of Nottingham with 21 recipients from a popupulation of roughly 200,000 when its last VC recipient was honoured. To put this in perspective this evidences that the citizens of Nottingham will herald on average a VC per 9,523 citizens when they last won one.
This would transfer in New Zealand terms to 465 VC,s against that countries current 22. There is currently a campaign to have the 21 recipients honoured in the grounds of Nottingham Castle which was historically a major area of combat in the middle ages. The Castle itself is cited as the oldest castle in England with the original being built in 1067.
Related articles