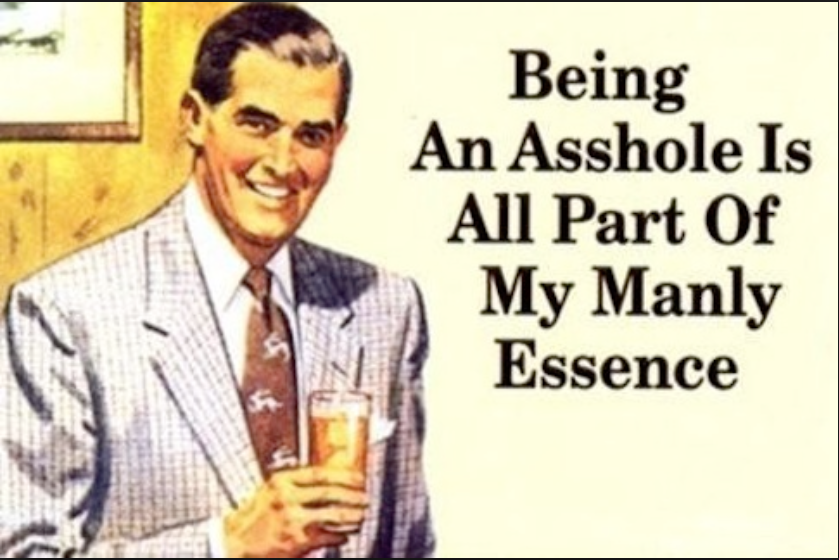 Lauda Finem, following Mr Matthew John Blomfield's threatening email and his very typically Kiwi "manly essence", have decided to embark on a thorough forensic examination of Mr Blomfield's past and then publish the entire cache of material that we have received over a period of two – three weeks, complete with an in-depth overview; of course as Blackie DCJ would undoubtedly want us to say "all in the public interest".
We will be doing so with unqualified legal opinions submitted by team LF volunteers and supporters, with respect to the behaviour of those that have acted in Mr Blomfield's and their own pecuniary interests. Those parties, we are now happy to say include New Zealand lawyers, accountants, insolvency specialists and of course various interested parties including journalists and now it would seem presiding judges of New Zealand's District Court.
We thought that we would start with a self appraisal written by none other than the "public relations expert" Mr Matthew John Blomfield himself (theres so much more to come)
Matt Blomfield, 30 year old Kiwi entrepreneur, has covered a lot of ground in the 14 years that he's been in business.  So what tips does he have for the rest of us to become more successful entrepreneurs ourselves?

To start with, Matt points to our pioneering background and our Number 8 wire approach. "Whether you are a tangata whenua whose ancestors came on one of the great waka, or a pakeha whose great-great grandmother came on a sailing ship from England or whether you arrived here by jumbo jet from Japan last year, this ability to adapt and to do whatever it takes is in your blood."

"There's a lot of stuff being said nowadays", he says, "to the effect that we've got to forget about our natural ingenuity and focus on leading edge technology and design.  That's OK to a point, but there have been times in my life that I've had to do whatever had to be done just to keep something going, rather than watch it fall over and start again. An ability to improvise and think on your feet without anyone to point the way for you will always be essential."

"Another tip is that at some point you've got to stop dreaming and start doing. For most people, their dreams are just that – dreams.  An entrepreneur takes an idea and turns it into reality. Do the research, work out your business model, and get into it. I learnt early onin life that it's up to each of us to make it happen – a conviction I've held firmly ever since.

Fresh out of school, Matthew, aged 18, pitched for a contract involving the mowing and maintenance of 123 Whangarei District Council sites. Summarily dismissed as being too young, he refused to take no for an answer, enlisted the help of friends and acquaintances in assembling an impressive-looking fleet of lawnmowers and other equipment, and won the contract.

That experience taught him another valuable lesson: "Enlist the help of other and get the right people around you."  "In the case of the WDC contract we surprised everyone by doing the job in half the time it had taken the previous company thanks to new systems and some new lawnmower technology we adopted. On the downside – I hadn't the faintest idea of how to prepare invoices and GST returns" says the man who used to walk around with fistfuls of cash to pay his staff.  "The IRD was one of our earliest teachers".

After selling this business and indulging in a stint of apple-picking and beach-bumming in Keri Keri, Matt was approached to establish a new operating division within McBreen Jenkins, a  major New Zealand maintenance and construction business. "The beauty of McBreens" says Matt, "was that they identified the weaknesses in my accounting and business skills and sent me on various courses that have proved invaluable ever since."

"That taught me another lesson: never stop learning new stuff.  At McBreens, for example, I realised that thorough research is crucial to sound decision-making. In fact I would go so far as to say that if the research doesn't back it up, ignore your gut feeling." Being with McBreens meant commuting between Whangarei and Auckland where Matt picked up several other contracts – so he relocated to the City of Sails.

Shortly thereafter, he founded his own management/technology consultancy, MJ Blomfield Limited. It was in the course of marketing his clients' businesses that he discovered he had a passion for advertising.  That was also when he met Joe Mansell, CEO of S4 Media – a media and design group. "I was immensely impressed with Joe who was a great designer and a very astute businessman and I asked him to partner me in establishing a full service advertising agency", he says. Consequently Cinderella Limited was founded at the beginning of November 2004 and in the short  time that it has been in existence it has grown to the point where it now has 9 full time staff on board and builds big brands such as Hell Pizza, the Mad Butcher, Westpac Mussels, Bond + Bond, InfrastructureNZ, fatso.co.nz and The Clearance Company.

While launching Cinderella, Matt's path recrossed that of Paul Claydon, a civil engineer he first met and was impressed with when at McBreens. On discovering that Paul wanted to go into business for himself, Matt suggested that they form a specialist civil engineering and project management consultancy, InfrastructureNZ. The company immediately won some lucrative contracts in the local government sector and in property development. They realised they needed a contracting business to complement their design work. ContractNZ was established, a logical extension to InfrastructureNZ. Today both companies boast annual turnovers of millions of dollars.

And, as a spin-off from the work of these two companies Matt became involved in another young company, ArcImages, an architectural pre-visualisations company that produces stills and animated cinematic presentations to bring sketches to life for those in the construction industries.

And so the pattern emerges – and one begins to see how one business idea triggers another in the mind of Matt Blomfield. Each of his companies flows from a previous one and meets a specific need in the market. They are all interlinked –  InfrastructureNZ, for example, is marketed by Cinderella and feeds contracts through to ContractNZ.

And it is as a result of his experiences with a client of Cinderella's that Matt first became aware of the enormous problem slow-moving stock poses in the life of a retailer. The ability to spot a gap in the market and act quickly saw him establish The Clearance Company in January of this year, with the aim of giving retailers relief from this financial headache.  The business model was trialled for three months with one of New Zealand's leading appliance brands, which enabled sophisticated software to be developed and reporting and stock management systems to be refined.

At the time that The Clearance Company was being established, Emma Treadwell, with her roots firmly entrenched in the retail industry in the UK and her MBA degree in marketing acquired at London's Kingston Business School, knocked on Matt's door looking for an opportunity. Recognising that her skills were just what The Clearance Company needed, he put her in charge.  Emma was quick to see the huge potential of the new business: "If a retailer doesn't sell his stock within a reasonably quick timeframe, it's going to start costing him money. Whether it's through storage costs, labour costs, advertising and multiple promotions, natural product depreciation, or obsolescence, it all represents capital that can't be utilised elsewhere in the business", she says.

The Clearance Company takes over from the retailer and sells, at significantly discounted prices, a range of premium brand products including televisions, DVD players, office furniture, mobile phones, household appliances, fridges, heaters and dehumidifiers, through to gaming software and lounge and dining room furniture. To give the public an idea of the savings they can achieve, Emma cites as example, a Phillips flat screen TV, which normally sells at $1795, available from The Clearance Company at $795.  Goods are promoted through a variety of channels, including the web, and the warehouse at 49A Arrenway Drive, Albany is also open to the public from 9am to 5pm Monday through to Friday.

Matt says he likes to pick winners and all the companies he has consulted for and been personally involved in over the past ten years are still in business. He has a penchant for companies that are almost there – "that is, on the verge of becoming great".

His advice to other budding entrepreneurs is : "Pick your business relationships wisely and treasure those you pursue. Surround yourself with good people who are not caught up in the wank and, by the same token, don't be afraid to sever ties with anyone who fails to meet your criteria. It is a common mistake in Auckland for people to turn a blind eye simply because the country is so small that you can't afford to burn bridges. If someone has screwed you over, tell them to stick it. This is a simple philosophy and sometimes I upset people, but I can't afford to waste time. I've still got a lot more ground to cover…"

For more information on any of Matt's stable of companies, including the Clearance Company, call Kirk MacGibbon at Cinderella Limited on 021 990 360.
Related articles