Craig Thomson, the 49 year old ex member for Dobell, on the Central coast of NSW, was the sort of lying cheating narcissistic numb nuts that could have gone a long way in Australian Federal politics, except for his arrogance, dishonesty, stupidity, and the desire of some good old political colleagues to take Craig down.
To be fair to Thomson he was hampered in his early cognitive development by being born in Wellington New Zealand, the land of corrupt white coppers and its parliamentary hobbits.
Peter Jackson saved a fortune in make up, and costume costs, by filming his child like kiddy flicks in his home-town of Wellywood.
There was just so much good talent out there in the Hutt valley – lots of squat retards with enormous hirsute feet and hands, bad make up, and op-shop cloths, who work for peanuts. It's the simian gene pool in Wellington: – some say a few chromosomes short of a fucktard.
Kiwi's, and corruption cover ups, tend to go together. Coming from the windy and shaky city was just the ticket to launch Craig " the crim-a-ling" Thomson on a life of crime.
Craig likes the worst sort of crime, the type of crime that gnaws away at the fabric of society and the justice system – sweet corruption.
Craig was a halfwit union official who eventually used, what little credence can be had from his association with hard working health workers, to enter Federal politics.
On his way up the ladder to 'suck Cess' Craig would relax in his motel room after a hard days fraud with a good old BJ [blow job] or two, or giving an expensive hooker a seeing too. Cost to his benevolent employer around $750 a night.
After enjoying a ball and prostrate draining relaxation session, Craig would suck back on a pack of stolen Pall Mall Continental cigarettes courtesy of the Health Services Unions master card.  He had it all – as he took it from others.
It was not only his balls that Craig drained at the cost of the Union. Craig drained his employer's bank accounts, credit cards, and anything else worth nicking.  When Craig felt a bit down he would lift his mood by making cash withdrawals of $10,000-00 from the Union's credit cards.   According to LF sources close to Thomson's counsel, near the end Thomson became addicted to trannies in preparation for prison where sex would be limitless.
When caught out this habitual liar and thief got up in Federal Parliament, sobbed like a Peter Jackson bit player, and blamed others for setting him up.
In between sobs and glasses of water – well it's thirsty work bald face lying to the Federal Parliament, and he needed extra fluids for the crocodile tears he was shedding, and pep-me-up spunk spewing sessions he had booked that morning.
Coming in for a defamatory outburst was Marco Bolano, Thomson's previous deputy at the Health Services Union.  Thomson alleged Balano had set him up with the hundred or so hookers, nicked the smokes, and made the cash withdrawals using a mask of his face.
Not only did Thomson blame Balano under parliamentary privilege, but the 'crim-a-ling' also named Michael Williamson, Kathy Jackson, and anyone else that was not involved, to divert attention from his own perversions, and seriously criminal conduct.
Thomson in between blubs in parliament, alleged that Channel 7 reporters were lurking with intent under his pregnant wife's bathroom window when she was showering….you know all covered in soap bubbles, with water cascading over her full firm swollen pregnant breasts…..sorry Craig your fantasy.  Craig when describing his loving wife's shower scene mentioned soft furry aromatic quims dripping with pussy nectar.   But at LF, being a family site and all, we had to refrain from lowering the tone of this important report.
But Craig feel free to tell us more – you may have a new career in porn when you get out;-  gay shower porn.
LF wants to know how Craig would have known about his wife's channel 7 porn vids, given he was just pulling out of Elena from Board Room escorts in Surry Hills, when he alleged it occurred.
Thomson has married three times, and apparently the exes had an issue with him dipping his fingers between, the fleshy flaps of Sydney's finest fem fatales.
What is it with Thomson and fingers…fingers in the till, fingers up his arse, and fingers in hookers.
Thomson's brief, and clown in a gown, Greg James QC continued the farce of innocence for days of the trial, until laid back Melbourne Magistrate, Charlie Rozencwajg, impounded Thomson's personal 28,000 DVD porn collection for closer evidential analysis, and judicial scrutiny, sent the feral fucktard Thomson down.  Rozencwaijg was last seen heading for the toilets with a portable DVD player, and a commercial supply of hand cream.
When contacted by LF Mr James QC commented that his one regret was that he didn't get to view the full 28,000 DVD's that the judge impounded, but he got his client's black book with the best trannies names.   James QC refused to answer any more questions and asked us to leave his bathroom.
Good old Charlie Rozencwajg commenting that Thomson's conduct was blatant dishonesty, and that Thomson was going to face prison, but left Thomson clutching his passport for the time being, and sobbing for his mummy.
Thomson is due to be jailed, sorry sentenced, on 18 March 2014.  Some say this toady could get 5 years in the big house – Maitland prison, that is set in style, rough…. just like the sex, Craig….. enjoy!
But we can't end the story on that note.   LF had to talk to the victim of Thomson's false allegations, and we caught Marco Belano on the hop in his hotel room with five hookers, a box of cigarettes, and an incredibly life like Craig Thomson mask.
When asked if he was guilty Belano winked and said no – the life like mask is apparently for his planned visits to comfort Mrs Thomson with a shoulder to cry on, and a cock to suck on, when she would think Thomson was on conjugal visits.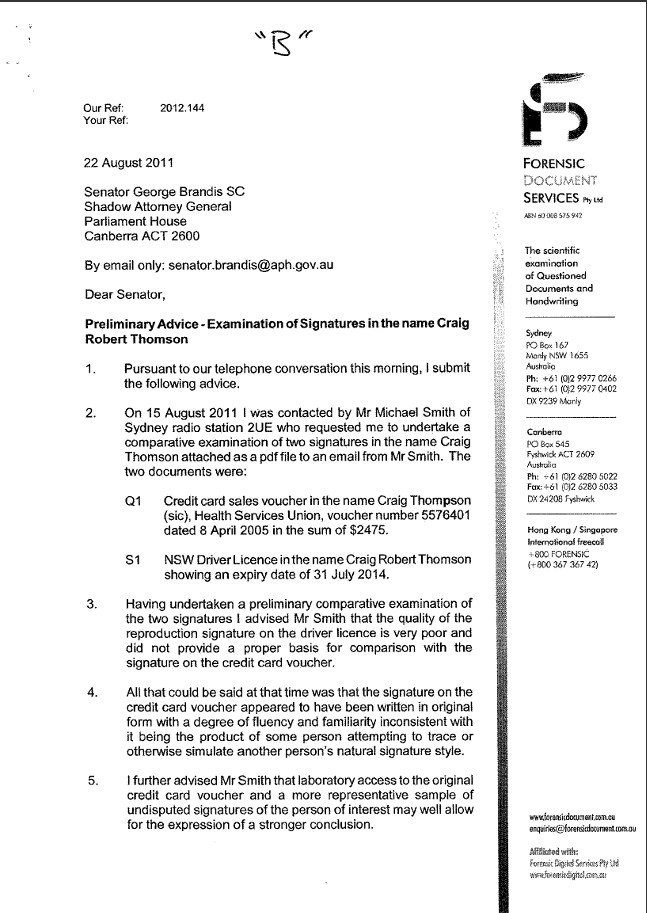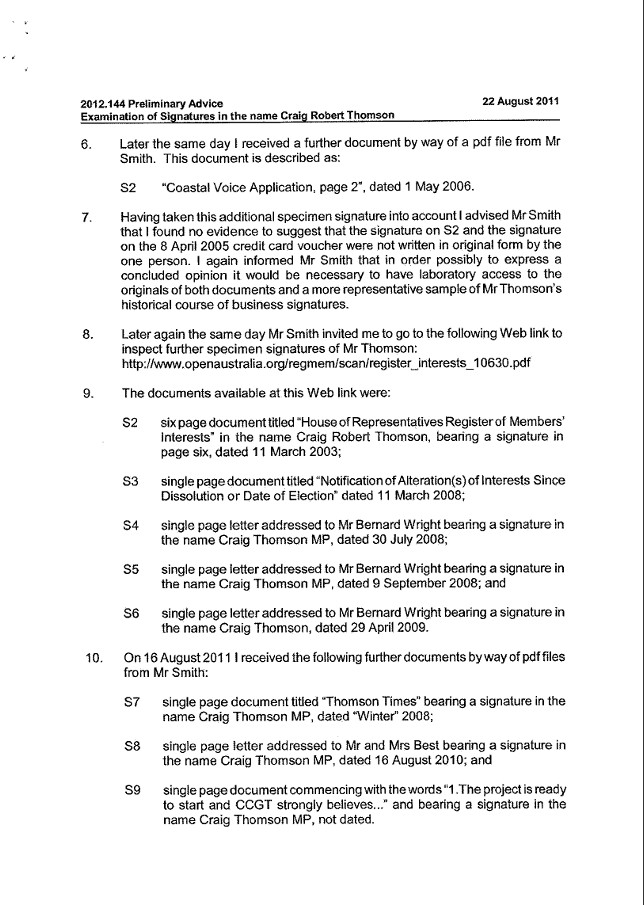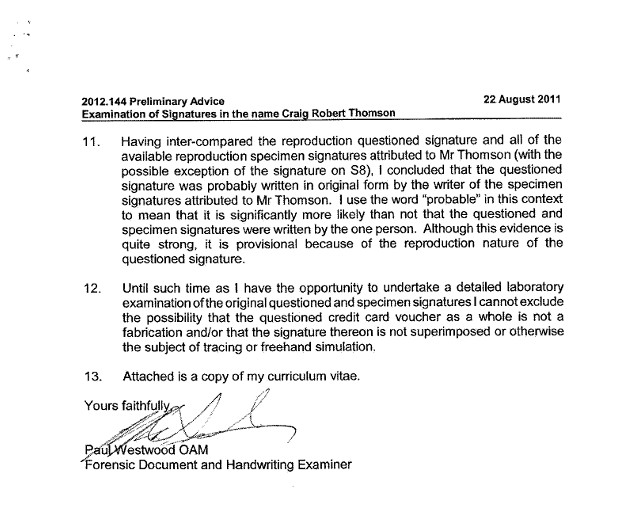 Related articles
Related articles