Yesterday mornings New Zealand Herald ran one of the most unabashed pieces of police propaganda that has ever graced the pages of a Kiwi newspaper, and that is a record that sure as hell took some breaking.
Whilst Bush has obviously set out to reassure his adoring public, the arrogance a haughty manner in which his spin piece is written is far from reassuring, in fact it is very much the opposite. Whether Bush actually wrote the crap himself is of course open to conjecture as is the articles timing; published at a time when anti corruption campaigners, both individuals and groups, are tackling the New Zealand police force more than ever before; somewhat ironically among the accusations, the police's spin doctored media strategies and the corrupt practices employed with investigations, prosecutions and unwarranted name suppressions for their "friends".
In fact in would probably not be to far of the mark to say the Mike Bush himself is fast approaching the honour of being among the most despised police commissioners of a generation, not because he's any worse than his predecessors the likes of John Jamieson and Howard Broad, but because like the aforementioned pair Mike Bush has continued with the same age-old police head in the sand strategies, complete with mantra, "Move along nothing to see here" despite the public having since wised-up to the tactic.
Bush's almost exhausted political rhetoric, and yes it is very political, would almost be comical if it were not for the dire future consequences of continuing the denials:
Mike Bush: Hurting gangs and cutting crime … with more to come

January 2nd 2015

By Mike Bush (New Zealand Police Commissioner 2013 – )

New Zealand's police work 24/7 to keep our communities safe. The public rightly has high expectations of us and in 2014 we have again shown their faith is well-placed.

Major events include several operations targeting the methamphetamine trade and the organised criminal gangs that run it. We have hit these gangs where it hurts, seizing millions of dollars in cash and drugs and confiscating millions more in assets. We'll do more of the same this year.

Other highlights include our staff supporting the royal tour in April and sending a contingent to assist with the G20 summit in Brisbane – our biggest overseas deployment. We also made deployments supporting events in Samoa and Solomon Islands.

In August, police took a big step forward in repairing relations with Tuhoe by apologising for some of our actions during the termination of Operation Eight in 2007. We also completed a meticulous review of the original investigation into the 1970 Crewe murders and apologised to Rochelle Crewe after shortcomings were identified.

Behind the scenes, we have transformed the way we work. We have put preventing crime and meeting the needs of victims at the forefront of everything police do, with outstanding results.

These include a 20.1 per cent reduction in recorded crime in the past five years, meaning tens of thousands of people were spared the trauma of becoming victims. That's what New Zealand Police is all about.

And we have revolutionised the way our people work by issuing our frontline with smartphones and tablets loaded with customised apps to allow them to spend more time in their communities and less time at the office doing paperwork. On the streets is where they can make the most difference.

Police also refreshed the core values that guide everything we do, adding empathy and valuing diversity to our existing values of respect, integrity, professionalism and commitment to Maori and the Treaty.

Most importantly, we have retained the very high levels of public trust and confidence – a top priority for me as commissioner.

Building on our successes to keep our communities safe will be priorities for police in 2015.

Christmas had extra meaning for me as Boxing Day was the 10th anniversary of the 2004 tsunami. As the police liaison officer in Thailand, I was the first New Zealand officer to arrive in Phuket, where more than 5000 people perished.

On Boxing Day, I represented New Zealand at the commemorations in Thailand. It's important to mark tragedies like these because they remind us that life is precious, so we should all look after each other.

Christmas reminds us of that, too. That's why we want everyone to take care on the roads over the holidays.

While most of the country has their holiday break, police staff will be working around the clock to keep you safe. On that note, on behalf of New Zealand Police, the very best for the festive season and here's wishing you all a happy new year.

Source: http://www.nzherald.co.nz/nz/news/article.cfm?c_id=1&objectid=11381128
One thing is certain Bush clearly see's his role as one who gives the orders, his opening paragraph is a cracker:
"New Zealand's police work 24/7 to keep our communities safe. The public rightly has high expectations of us and in 2014 we have again shown their faith is well-placed" – Mike Bush
Bush is of course stating the obvious, a statement of fact that the public don't really need reminding of, after all they are the ones paying police salaries, nevertheless Bush does. In doing so however he goes on to completely ignore the herd of Elephants in the room. His arrogance is in fact astounding;
 "in 2014 we have again shown their faith is well-placed".
Just where it is however that Bush gets the idea that the police have shown the public the that their faith was  well placed is nowhere to be found, Bush fails to provide any critical data supporting this particular broad brush statement. He hasn't even bothered to cite one of the bullshit survey's police have in the past relied on to plug the notion that the New Zealand public whole heartedly trust police.
Instead Bush launches straight into talking up the little jobs that police should be getting on with without any expectation of kudos. Jobs that the tax payer spends a considerable proportion of their hard earned income on, in the 2014/2015 year a total of 1.46 billion dollars, and have a right to expect will be done in the course of everyday business, without the need for a pat on the back.
In fact, despite Bushs lauding police successes in drug enforcement, New Zealand still has a major problem with drug related crime, manufacturing, distribution and use, far greater in fact than any other comparatively sized jurisdiction, and of course the social costs associated with it.
In fact this "opinion piece", purportedly written by Bush himself, appears to be the Kiwi law enforcement equivalent of the Queens Christmas address. Although it seems the New Zealand Herald may have published it a little late in the festive season and somewhat paradoxically a little to early for the more appropriate date – what with April 1st still being four months away.
Nowhere in his diatribe does Bush refer to the publics disquiet, and in more than one instance, complete outrage, with the police's abject failures during 2014.
Far from gaining the publics trust, as Bush would like to have everyone believe, despite all the spin doctored politically engineered apologies, such as the sickeningly obvious insincerity in the apology given to Tuhoe over the now infamous Operation 8, the police have yet again surpassed any endeavour of previous years with far more cunningly crafted politically duplicitous efforts to bury their own excrement, incompetence and criminal wrong-doing, past and present.
Bush pays absolutely no attention whatsoever to the disquiet that's obvious when visiting any one of the available online sources, the new media, the so-called "Fifth Estate".
Pick anyone of the more prominent websites, bloggers such as ex cop Patrick O'Brien and his tell all blog Disidento, Martyn Bradbury at the Daily Blog, Lynn Prentice and his many anonymous and venomous lefty mates at the Standard, Roger Brooking and his BrookingBlog, Peter Aranyi at www.thepaepae.com, E2NZ, Nicky Hagers pundit page, TUMEKE, Your NZ, The Jackal, New Zealand Justice Forum, NZ Police Corruption Association, Kiwi's First,  and even the blogger that many of the others just love to hate, Cameron Slater of Whale Oil, there are of course many more, the list is long, very very long and all have been scathing of the police's conduct at some point during 2014.
Just two years ago the number of websites that could be found, at least those critical of police, was a mere fraction of what is available online today, many of the latest offerings established with the single purpose of trying to keep the bastards honest.
One of the most prominent police lists circulating online today is anything but a reflection of the flattering narrative offered up by Mike Bush. It is in fact a very long list of the polices many failures, corrupt behaviour, setups, perjury, bashings, wrongful convictions, police pursuit deaths, at long list of well over 300 other abject failures, a few perceived, the majority very real, that have killed, maimed or in other ways destroyed the lives of hundreds of innocent law abiding New Zealander's and their families.
LF joined the many other websites who have published that list last October, expanding on the existing material and publishing our own version entitled "New Zealand's most powerful political force is?"
So what if the police are actually doing their job by cutting drugs related crime and protecting the Royal family, isn't that what they're expected to do, what they're in fact paid handsomely to do?
But Bush in pushing that particular angle is of course well aware of that fact, he also knows however that "Royal Family" and "Drugs" stories always sell extremely well in New Zealand. It's exactly the sort of material that's been responsible for keeping magazines the likes of Women's Day, New Idea and the New Zealand Womans Weekly afloat for decades.
That particular demographic is not however an accurate barometer of public trust in the New Zealand Police force, as Mike Bush also well knows.
The so-called "trust" that Bush refers to is perhaps better gauged by the publics reaction to an upsurge in police being caught red handed, a fact that was certainly acknowledged earlier in 2014 by Anne Tolley, the then minister of police, when the shit eventually hit the fan over the aforementioned Roast Busters case;
Police misled public over Roast Busters

May 23, 2014

Police Minister Anne Tolley has apologised to the young victim of the Roast Busters scandal.

A review of publicity surrounding the case yesterday found police misled the public over the information they released to media on the case. While not intentional, their actions "seriously undermined" public trust in the force.

When the drunken under-age sex exploits of the teenage gang became public, police said there could be no prosecution without a complaint. In fact, four girls had come forward, with one 13-year-old making a formal complaint.

Source:http://www.stuff.co.nz/national/politics/10074745/Police-misled-public-over-Roast-Busters
But whilst these serious, arguably systemic, problems are undoubtedly still deserving of acknowledgement, Bush however completely ignores the subject of police wrong doing, as if to imply that it simply did not exist as a problem in 2014, or for that matter at any other point in the police's history, – out of sight out of mind, at least that seems to be the way Bush's prefers roll.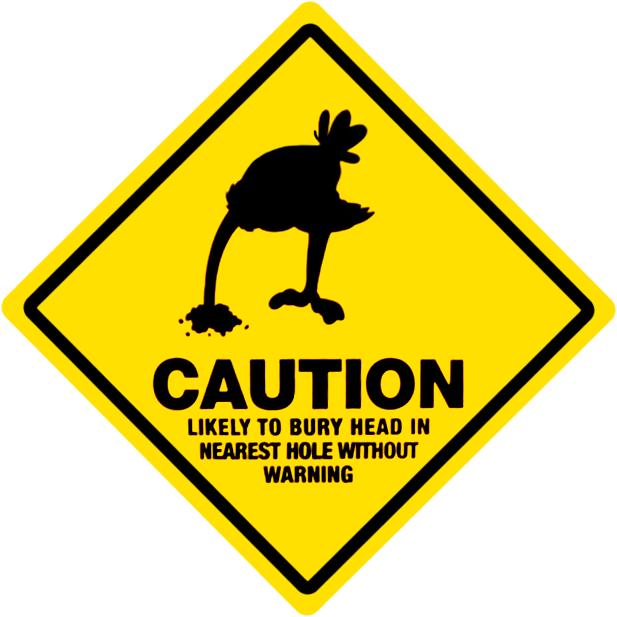 Mike Bush is a police officer, supposedly with many years experience, and yet he does not seem particularly good at reading these signs, especially the flouresent road signs that warn of public disquiet around the issues that are now, having been ignored for decades, beginning to turn the public feeling into an emotion more akin to hostility, rage, descent and rebellion.
The writing has been on the wall for a very long time, Bush's predecessors, Howard Broad and Peter Marshall had almost certainly seen it long before their respective retirements, but Bush clearly seems happy enough to return to the now infamous days of John Jamieson, the gangs of police recreational rapists and of course the senior CIB officers who handled the cover-ups, the Louise Nicholas case being but one, many more swept under the carpet.
The good old days when police only had the mainstream media to contend with and they could be trusted to toe the line, either threatened, bought off with the promise of being turned into insolvent pariahs without stories or readers or alternatively rewarded for their tactic co-operation, handed exclusives, so long as they continued to run defense for "Team Police".
No one should really be surprised given Bush's performance at the funeral of corrupt detective Bruce Hutton, the cop that knowingly put at least one innocent man behind bars, Arthur Allan Thomas – the only one we know of, but of course there may well have been others, in fact statistically its more than likely that there were many others.
Commisioner John Jamieson (1989- 1993) too was belligerent when it came to the Crewe murder case. In fact Jamieson was belligerent when it came to acknowledging or admitting to any form of police wrong doing, a fact that's been well documented over the years.
During John Jameson's reign the relationships between police and media were extremely friendly, far too friendly in fact, with the line of demarcation often becoming extremely blurred, the media, like the police, forgetting who it was they were actually accountable too, as in any healthy democracy. LF in fact has long held irrefutable evidence which proves a number of criminal conspiracies between corrupt police officers and so-called respected journalists to pervert justice. Conspiracies born of police corruption at its worst.
Bush's accounts of the police's achievements in his above effort even seem to be given over to complete fantasy.
"Behind the scenes, we have transformed the way we work. We have put preventing crime and meeting the needs of victims at the forefront of everything police do, with outstanding results" – Mike Bush
Bush's claim is so far removed from reality that it could in fact be seen as the mutterings of a deranged mind. Police have of course had more than their fair share of derange minds working as spin-doctors in the past. Most notable on that list is of course the New Zealand Police Association president for life Greg O'Connor.
O'Connor has spent the better part of two decades, virtually his entire "police" career as a political apparatchik, a public purse freeloader, a functionary of both the police hierarchy and the government of the day, no matter the colour of their political persuasion. His only obvious task being to appear almost daily in the countries newspapers and on television spinning police horror stories into more palatable bite sized morsels, paragraphs and sound bites, so far removed from the truth as to be completely unrecognisable.
O'Connor too was eventually called-out, after what was fast approaching two decades of almost nightly nauseating television appearances promoting his pro police stance, no matter the strength of evidence against the police.
Four years ago Kiwi public figure, social commentator and blogger, Dr Brian Edwards, at last seized the initiative and pointed out one of the largest Elephants in the living rooms of almost every New Zealander, often found on televisions screens between 6:00pm and 8:00pm nightly, identifing Greg O'Connor for what he really was, a nasty little cane toad, a parasitic creature that had for years assisted police by slowly devouring victims civil rights and the truth, a complete and utter fraudster, a bullshit artist extraordinaire:
It's Time for Greg O'Connor to Stop Defending the Indefensible

August 2010

By Dr Brian Edwards

I have been wanting to say this for a long time. Police Association President, Greg O'Connor does himself and the police officers he represents a grave disservice by assuming the role of Counsel for the Defence with every complaint or criticism that is levelled against his members. I use the word 'every' advisedly, since I honestly cannot remember an occasion when I have heard Mr O'Connor admit that the police had got it wrong or when he failed to present a rationale or excuse for their behaviour. The result is that the currency of his argument is debased. No sensible person believes that the police are without flaw or that they always get it right. Yet that essentially seems to be Mr O'Connor's position. Today's news provides an example

Source: http://brianedwardsmedia.co.nz/2010/08/its-time-for-greg-oconnor-to-stop-defending-the-indefensible/
O'Connor is of course is also very well-known for his ongoing almost psychotic call to arm New Zealand police officers and his constant whining about the police budget successive governments have seen fit to allocate.
The date of Dr Brian Edwards article, publicly calling on O'Connor to shut his gob if all he had to offer was pro police spin, came at a critical point. In fact it was in our view an almost palpable turning point in public opinion, as if the great unwashed had suddenly woken up to what had been happening for the past three decades, quite unlike before, having only ever been briefly startled from their slumber by the rare instance where even the media could simply not ignore the police offending – Shipton and Schollum police pack rape allegations being but one such prior occasion.
O'Connor himself has certainly taken more of a back seat ever since the Edwards article was published, his television cameo's, we've been advised, having thankfully greatly reduced in number.
With Edwards article and the subsequent greater public awareness, albeit sometimes misguided, there came a growing anger at the constant attempts by police to hide their own incompetence and criminal offending; the corruption, malfeasance and legal abuse's often employed by bent cops to prosecute the innocent and acquit the guilty, notably the offenders that came from within the police's own ranks.
This anger reached a crescendo with the discovery of the Roast Busters case, a series of gang rape complaints that police had sat on for months, without bothering to investigate; the culprits a gang of youths that also happened to include the teenage son of a police officer – of course that particular youth was very quickly ruled out as a suspect, whilst not specifically noted, obviously one of those "behind the scenes" police actions that Mike Bush is eluding to in yesterdays New Zealand Herald piece.
Perhaps the most unfortunate area of Bush's bragging is this claim;
And we have revolutionised the way our people work by issuing our frontline with smartphones and tablets loaded with customised apps to allow them to spend more time in their communities and less time at the office doing paperwork. On the streets is where they can make the most difference. – Mike Bush
Of course it was one of these very same "smartphones" that Bush brags about that was used by a "trusted" police subordinate, senior constable John Barry Clarke, to film a naked young girl showering. Police now obviously prefer to call this particular police officer an ex cop but in the same breath they are still assisting the perpetrator using the same old police scam – temporary name suppression, followed by a discharge without conviction and then permanent name suppression.
In New Zealand its a scam that works every time, but only when the police are the ones employing it, whether for one of their own, a seriously well connected "prominent New Zealander" (aka ex politicians) or a cashed-up individual who's had the forsight to make one or more sizeable donations to any one of the police pension funds, any other everyday Kiwi's would not stand a chance, even if they were genuinely at risk of loosing the ability to feed and house their family.
Perhaps as a result of this more than obvious inequity the comments sections of almost every conservative mainstream New Zealand newspaper and online journal have also seen exponential growth in anti police sentiment, often with very unkind opinions being expressed by people who arguably may never have previously stopped to question their local cop or the integrity of the police as a whole, let alone the honesty of the entire justice system.
Finally in closing his piece Bush uses another age old police PR strategy, tugging at citizens heart strings by letting everyone know what a good boy he had been ten years ago, sleeves rolled up and raring to go;
Christmas had extra meaning for me as Boxing Day was the 10th anniversary of the 2004 tsunami. As the police liaison officer in Thailand, I was the first New Zealand officer to arrive in Phuket, where more than 5000 people perished.

On Boxing Day, I represented New Zealand at the commemorations in Thailand. It's important to mark tragedies like these because they remind us that life is precious, so we should all look after each other. – Mike Bush
Frankly these self agrandising accounts, feebly disguised as reflections on humanity, are sickening. When employed they speak volumes about the man, not the event.
Back in 2004 when allegations were beginning to surface around the crimes of Brad Shipton, his accomplice police rapists and the senior officers who concealed their offending, one of the very first tactics employed in an attempt to sanitize the affair looked very similar to that which Mike Bush is now employing;
Police cover-up allegations: Profile of Brad Shipton

Febuary 3, 2004

Mr Shipton turned businessman after 18 years as a police officer. In 1989 he was part of a United Nations peacekeeping force sent to monitor Namibia's first elections after independence from South Africa, for which he received a New Zealand Operation Medal.

Source: http://www.nzherald.co.nz/crime/news/article.cfm?c_id=30&objectid=3547085
Pick any bent cop thats come under the spotlight over the past ten years and you'll no doubt find very similar attempts to polish turds, attempts to convert bent cops into Angels of mercy. All of which look no better than the efforts of Vladimir Putin, self aggandising now hilariously lampooned attempts to turn the proverbial sows ear into a silk purse. So was Bush a hero for his role in the 2004 tsunami? No of course he wasn't, but that was almost certainly the intent.
Literally thousands of others, most civilians, hundreds of Australians included, made far more significant contributions to easing the suffering of the victims of the boxing day tsunami, and they quitely played their part without being noticed, paid, flying business class or sitting behind a desk in an airconditioned office.
Perhaps Bush ought to heed his own advice "It's important to mark tragedies like these because they remind us that life is precious, so we should all look after each other" starting with unreserved apologies for every single New Zealander that police have raped, bashed, corruptly framed, falsely accused and or prosecuted over the past thirty years.
Does Mike Bush really believe that the average New Zealander is now again going to simply fall for this schema, Bush's own personal "take" on reality? The absolutely insane proposition that the police have again shown New Zealander's that their "faith is well-placed"?
Does Bush for even one minute genuinely believe that the New Zealand public are that fucking stupid? Is Mike Bush so deluded that he too has, just like Hans Christian Anderson's fabled Emperor, surrounded himself with a team of very talented tailors who specialise in crafting invisible garments?
Well if Mike Bush's "opinion piece" is anything to go by it seems likely that he has, but nowadays these specialist tailors are more often than not called media or public relations consultants, shit merchants, fart speakers, fecal weavers, turd polisher's and or spin doctors.
The question now however is, just how long the Kiwi public will be content to simply keep laughing at the idiot savant, before tiring of the colourful yarn he, his political courtiers and "tailors' have been spinning, and look to the guillotine for change, as they did back in 1793, almost 221 years ago to the day.
Team LF however, whilst failing to agree with absolutely everything else Bush has to offer, do share his optimism for 2015. We too believe its going to be a cracker of a year.
In fact it's highly likely to be an extremely important and somewhat "interesting" year, a year for long overdue change perhaps. But it goes without saying that Mike Bush and the 11'413 truncheon happy police subordinates, who comprise New Zealand's thick blue line, may not share the same degree of enthusiasm for the idea's team LF and our readers find "interesting".
For starters team LF will be opening its archives, records that go back almost thirty years. We'll be starting to look more closely at many of the historic cases of police perversion and corruption.
We'll be starting with the Christchurch district command, the reign of King John the Ist, who later became Commissioner John Jamieson, a "God Fearing" man who retired from police took up politics and then spent a few of his later years helping to hide sexual, emotional and physical abuse within New Zealand's Catholic Church.
Then police district commander John Jamieson (1984 – 1988) was responsible for burying lorry loads of police corruption and incompetence, everything from child abuse and rape all the way through to the Peter Ellis case, police malfeasance, harassment and malicious prosecutions, you name it Jamieson was up to his neck in it, and when not directly implicated, he'd turned a blind eye to the so-called investigations, now more appropriately called cover-ups, that he, his police underlings and a few of his nastier political mates of that era had seen fit to tinker with.
Some of these stories are quite extraordinary when seen in light of current public perceptions of whats acceptable and the false allegations that were, during that same period, levelled at Peter Ellis and four fellow child care workers, the living nightmare that became known as the Christchurch Civic Creche case.
We'll also be taking a very close look at the 2007 Commission of Inquiry into Police Conduct, chaired by Dame Margaret Bazley DNZM, and shedding a very different type of light on that truly pathetic investigation – just why it failed the women who had personally sacrificed a great deal to aid the Commission in its work. And of course how it has also failed women in the larger context, particularly those who have since found themselves the victims of sexual abuse.
The simple reality is that absolutely nothing has really changed as far as the New Zealand police are concerned, it's always been business as usual.
In fact perhaps the most revealing statement Mike Bush makes in the article above is his claim that "Behind the scenes, we have transformed the way we work". Behind the scenes? It's really more of an indictment, a disclosure that, whether or not deliberate, contains a dark paradox.
In fact for anyone in the know it could have been mistaken for an attempt at black humour, especially given the grim reality of what those "behind the scenes" changes have really entailed, changes which have had very little to do with transparency, honesty and trust, as Bush quite cynically attempts to imply.
A few facts worth remembering:
New Zealand Police Force has 11,413 sworn police officers and 2960 civilian employees and apparently no civilian volunteers [as at August 2008 (somewhat strangely the only figures available)] for a population of just under 4.5 Million people (4.471 as at 2013) a ratio of 0.0026 sworn police officers per capita with an annual police budget of 1.46 billion dollars. The New Zealand police are responsible for policing an area of just 268,021 sq km with 400 police stations

New South Wales Police Force has 16,336 sworn police officers and 3889 civilian employees and 495 civilian volunteers for a population [as at September 2013] of just under 7.5 million people (7.439) a ratio of 0.0022 police officers per capita with an annual police budget of 2.62 Billion dollars (a sizable slice of which is attributable to new capital works programs and increasing the number of sworn officers by 350 (by the end of the 2015 budget period). NSW police are responsible for policing 809,444 sq km, most of which is among the most remote and inhospitable territory on the planet, all with just 426 police stations, only 26 more than the New Zealanders.
It would seem that the New Zealand police force are nowhere near as efficient as the Australian New South Wales police force, especially given the many exacerbating factors the Australians face, such as the social cultural aspects of policing which is often encountered with  larger multicultural populations, Australian police forces maintaining additional specialist divisions such as the Middle Eastern and Asian crime units. There is also the tyranny of distance, a circumstance arguably unique to Australian and Canadian jurisdictions.
With a larger per capita spend than the New South Wales police force poor old Greg O'Connor still thinks that his precious New Zealand Police force is somehow deserving of more tax payer dollars, so that he and his mates can continue to piss it up against the wall of a bar somewhere in Wellington, what a fucking joke.
O'Connor and his fellow police honcho's can't even deliver tax payers correct and up to date statistics on what it is they've done with the cash already spent.
Our advice is for readers to always keep an open mind, the video below also offers a few critical thinking skills which should needless to say be employed whenever one is confronted with propaganda the likes of yesterdays effort by Mike Bush and all to often later reinforced by second violin, Greg O'Connor!