Back in September 2013 LF ran a hard-hitting story on the humiliation and abuse of another man and the New Zealand justice system by a woman who was hell-bent on destroying her ex-partner and grabbing his assets.
Earlier today an almost identical case was finally resolved, with the judge on this occasion dismissing the jury, before then also dismissing the charges.
Unlike the case we reported on in 2013 this case had not been prosecuted by the New Zealand police and crown law, rather it had been a private prosecution brought by the alleged victim, Jeanne Denham, herself a lawyer from what we can make out, and her highly paid prosecutor, Marie Dyhrberg QC.
The outcome of the most recent case was reported in both the New Zealand Herald and Fairfax's Dominion Post earlier today:
"He's suffered enough" – Judge drops principal's assault charges

Kelly Dennett

A top principal has had assault charges against him dropped after a judge ruled he'd been the victim of efforts by his ex-wife to "destroy" him.

Peter Clague, formerly Auckland Kristin School's executive principal, was the subject of a private prosecution brought by his ex-wife relating to two alleged assaults in 2010.
Jeanne Denham alleged two months after the pair married in 2010 he pushed her to the ground, causing significant bruising to her tailbone after shaking her with force, telling her to "shut the f(uck)— up".
She didn't lay a formal complaint until 2014 and took a private prosecution against Clague through Queens Counsel Marie Dyhrberg.

Clague's jury trial began in the Auckland District Court on Monday and on Friday Judge David McNaughton said he was taking the "rare" step of dismissing the charges, following an application from Clague.
His lawyer Mike Lloyd argued there had been an abuse of the court's process and on Friday afternoon Judge McNaughton told the jury he agreed after an "anxious" night pondering the application.

"This whole prosecution is motivated by an intention on the part of Ms Denham to effectively destroy Mr Clague's reputation and ruin his career, and to consequently damage Kristin School and possibly also to bring pressure to bear on him in relation to a property claim in the Family Court," Judge McNaughton said.
He said no properly directed jury would be able to convict Clague.
"No useful purpose would be served to continue prosecuting that charge for what was essentially a non injury assault made five years ago, and complained about two years ago. He's suffered enough. I'm bringing this to an end now."
He described it as an "extreme" case to dismiss a jury before a trial was finished, and went on to apologise that the jury couldn't see the trial through but expected they had learned something about the justice system which he said was often "under assault" in the media.

"I hope for some extent this has been an education for you and an insight into what goes on. The court gets a lot of bad press from outlets like (blogger) Whale Oil and even traditional ones. The criminal justice system is under assault from all sides."

In a short press release outlining Judge McNaughton's decision, Clague's lawyer Mike Lloyd said that the result was fair and right and they were delighted Clague could get on with his life.

At the start of the trial Lloyd had argued that Clague had become the victim of a smear campaign, with "embellished" versions of the alleged assault related by Denham to Whale Oil blogger Cameron Slater.

Outside court an obviously relieved Clague hugged his daughter and his lawyer, who declined to comment further but indicated a press release would be sent.

Before the prosecution began Clague had relocated to the United Kingdom where he is the headmaster of Bromsgrove School in Worcestershire.

Source: Fairfax
'Persecuted for three years'- Principal has domestic abuse charges dropped

Robb Kidd

A top principal who spent more than three years trying to clear his name has finally had domestic-violence charges against him dismissed.

Peter Lawrence Clague denied a charge of male assaults female after a private prosecution was brought by his former partner Jeanne Denham.

The 49-year-old former Kristin School principal moved to the UK last August after landing the job of headmaster at 500-year-old Bromsgrove School in Worcestershire.

Clague had to fly home this week to stand trial in Auckland District Court but today Judge David McNaughton dismissed the charge, ruling there was not enough evidence for the jury to reasonably find him guilty.

His lawyer Michael Lloyd said it was a "deserved result".

"He's been persecuted for three years," he said.

Allegations of abuse arose in 2012, not long after the pair had broken up, but after investigating, the police chose not to charge Clague.

Denham hired PR consultant Carrick Graham to put out press releases about the case, which Mr Lloyd said was part of an orchestrated campaign to destroy his client.

Eventually she brought her former partner before the court in the form of a private prosecution.

The alleged incident took place in 2010 at the newlywed couple's Greenhithe home.

In her opening address, prosecutor Marie Dyhrberg QC said that during an argument Clague "grabbed [Ms Denham] by the shoulders, shook her and said, 'shut the f(uck) up"'.

"It caused her to fall to the ground and she landed on her lower back causing an injury to her tailbone for which she sought medical attention," she said.

But Clague's lawyer Michael Lloyd disputed that version of events and said what happened was "acceptable conduct in the context of an intimate relationship".

The only reason his client had touched the complainant was to calm her, he submitted.

"His defence has always been that it was in the context of Ms Denham absolutely going off her rocker, being loud, hurling expletives of abuse within earshot of the neighbours and the child," he said.

Mr Lloyd said Clague's actions had been done "in a pleading way" and a slip on the polished floor had caused him to overbalance and push Ms Denham backwards on to the step.

"She has actually developed over the years this persona of a victim of domestic violence that's completely fictional," Mr Lloyd said.

Judge McNaughton will give a full decision on Monday.

Source: NZ Herald
The first thing that caught LF's attention was of course the judges misguided comments on the intervention and criticisms levelled at the justice system by bloggers. In this case the mainstream media reported the judges mention of Cameron Slaters Whale Oil as one blog;
"The court gets a lot of bad press from outlets like (blogger) Whale Oil and even traditional ones. The criminal justice system is under assault from all sides." – David McNaughton DCJ
Of course Cameron Slater has been heavily critical of Judge McNaughton personally in the past, as the many posts published on Whale Oil evidence.
LF on the other hand have only published one or two stories on this particular judge. The truth is however that Judge David McNaughton and his fellow judges both of the District and High Court are just as mindful of LF's presence and in this particular case that mindfulness would undoubtedly have extended to the aforesaid, mirror image allegations made two years ago in an unrelated matter, the two trials, the background circumstances and the eventual acquittal that we reported on in great detail.
In fact it's the very nature of LF's comprehensive posts which is a fundamental core difference between LF's reportage, opinion and criticism of New Zealand's Courts and the views expressed by Slater, although having said that some LF detractors, or rather the handful of ex cop's turned cyber trolls, prefer to describe our material as long-winded and or voluminous.
Long winded as it may in fact be we make no apology for it, the presentation style is there for very good reason, and none of the aforementioned trolls seem prepared to spend any time whatsoever detailing any specific criticism.
These realities also fly in the face of the false allegations promulgated by a handful of left of field MSM journos and their politically active side-kicks, all having recently promoted the fanciful notion that Slater owns LaudaFinem.com.
Lauda Finem have a long history of very publicly disagreeing with Slater and his conclusions on many issues, with two exceptions, the Blomfield allegations and the current pandemic of unwarranted and often politically convenient name suppression orders. This case is but one prime example of just how far apart we actually are.
Obviously team LF have also pointed to Mr Slater's very early chaotic, we would argue misguided, efforts to deal with his litigious "defamation" nemesis Matthew Blomfield, failures which were in the first instance attributable to the incompetent legal advice Slater received, a problem which has now apparently been addressed, Slater receiving more competent advice and as expected, achieving results.
Slater's success in the Blomfield case alone probably accounts for many of the attacks on LF from the likes of bloggers Alasdair Thompson, David Ng, Matthew Dentith, Greg Presland, Lynn Prentice and a relatively unknown left wing-know all by the name of Giovanni Tiso, all proxy supporters of Blomfield and his recent conscript Benjamin Rachinger, anything to knock Slater out of the game….. a very short sighted and dangerous strategy, given the impact they've had on the lives of Blomfield's many completely innocent victims, people who have every right to pursue justice without being heckled from the cheap-seats by these Slater hating idiots.
Slater's views are undoubtedly popular among his readers but they don't often reflect our position, or for that matter the realities the courts are confronted with. The courts cannot be criticised or held accountable in isolation.
More often than not the New Zealand police are singularly responsible for the less than satisfactory results. But Slater, unlike LF, is for some reason loathed to ever be seen to attack New Zealand's thick blue line, the boys in blue, which is of course a trait shared by most who inhabit New Zealand's political right, including it's mainstream media.
The case against teacher and principle Peter Clague has now been exposed as a sham prosecution. The court was clearly concerned with a number of factors including the quality of the prosecutions evidence and witness's. We here at Lauda Finem will be taking a closer look at McNaughton DCJ's written decision when its made public next Monday.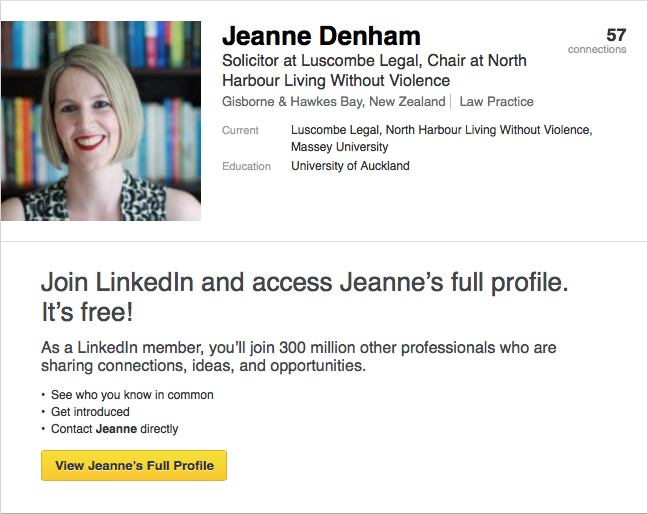 This likely shoddy evidence would have been obvious at the very outset, the delay in the police receiving a complaint, two to three years, which when combined with other factors such as the complainants profession, remember she's a lawyer, were undoubtedly a sign that something was seriously amiss. These facts alone would likewise have caused the police some consternation, probably playing a large part in the advice they received from crown law and their decision not to prosecute.
We will however be returning to the polices behaviour in this case as it has left questions surrounding their differing behaviour in a number of other suspicious, likely false, domestic violence allegations police have prosecuted over the past two years.
Slater however in this particular case seems to have taken an opposing view to that which the police, the courts and of course we here at Lauda Finem have. In fact Slater seems to have thrown caution to the wind in siding with the purported victim and wading into this case boots and all. Frankly Slater's involvement smacks of a public relations exercise. The only question; was it Jeanne Denham herself who contacted Slater or did she engage a public relations consultant for that purpose?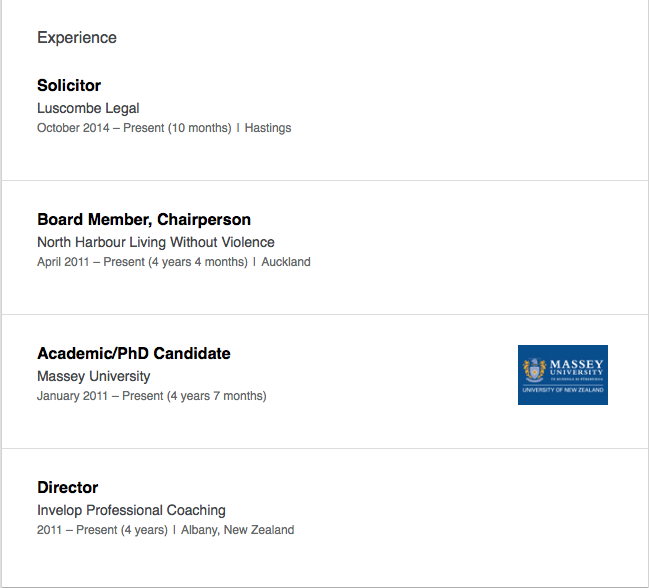 As late as today the online discussion board Slater established for this case over 12 months ago was again active, with attacks and recrimination. In fact a number of contributors to this little forum had clearly sided with Peter Clague very early in the piece which does not seem to have been Slater's intention, ipso facto the stunt seems to have seriously backfired on Denham as the examples below indicate;
Zabbaz (2014)

As with every "he said – she said" story – the first victim is the truth. This woman waited – a nice legal length of time in which to cement her financial rights only to discover that deceptive strategy did not work for her. That combined with the timing of this latest private prosecution raises more than a red flag. I do however have a few questions for her. Why is she still a 10/90 shareholder in a company with Clague ? Why did the other businesses fail within 2 years that she was a director of ? Whats the real reason she joined the Family Violence Group ? Why has she claimed to be a University Lecturer when she is simply not a lecturer at Massey and never has been a lecturer there. She "was" a lecturers assistant in the psychology dept. This is far removed from the role of Lecturer. The PhD qualified staff that are lecturers there might have a problem with her claiming to be one and why has Massey University not come out and immediately straightened the story on this issue ? Exaggeration on her behalf in her role at Massey is one thing – although a sackable offence, but exaggerating about the evidence in a crime is another. Unfortunately neither side of this tale is able to be proven – which is precisely why the Police had no option to drop it. As should happen in every case where clear malice and motive like this can be established. I look forward to the private prosecution being a big nothing and this woman finally getting some closure to a part of her life that she is unable to reconcile with her actions. This would then allow a man that seems to be the object of her obsession to be able to go to the UK and escape this insane woman. The one saving grace Mr Clague is no doubt rejoicing to this very day – that he did not have a child with this pathetic individual. You lucky, lucky bastard. No, I do not know either of them, nor the school, nor Massey University. Everything I mention can be found online.

Mrs R (2014)

Based on what I have previously read on this subject it would appear that this ex-wife is intent on causing as much public humiliation as possible for this man. The police investigated her initial complaint and decided not to lay charges. They gave him the benefit of the doubt and decided that the incident was a one-off and accidental, which resulted in a warning being given only. This clearly is not satisfactory to the ex-wife so she is now embarking on a private prosecution (obsessed?). I don't believe it is fair to say that Peter Clague has a history of domestic assault as he was not charged or found guilty of this. We have recently seen how unsubstantiated accusations can be made by those with an agenda to cause maximum damage to a person's reputation (eg. Judith Collins). Given the police's finding the only thing Peter Clague is guilty of is having an affair and this may account for the ex-wife's behaviour. This whole situation reeks of a jilted ex-wife not being able to let go and this may be why he has to take the drastic action of leaving the country.

Corporate refugee (2014)

Sorry but this is not a story about "wife-beaters", it's about a vindictive woman trying to damage someone, which includes feeding stories to the media. OK, there's to be a court hearing (instigated privately by Ms Jackman), but why would you engage a public relations consultant and issue statements to the press about this fact unless your motive was revenge and causing maximum public damage? I'm pretty close to the story, so I know the full picture, not what the papers report. I'm surprised that the article above fell for the MSM spin and the manipulation that is going on.

(Note: it was alleged by another W/O reader that the coment by "Corporate refugee" above was the work of ex Bell Gully solicitor Rod Fee)
Source: Whale Oil Disqus page
What is also obvious however is that Denham or the aforementioned proxy acting on her behalf had provided Slater with information well before the trial had commenced, arguably with the intent of gaining some sort of public support or simply to damage Glague's public standing.
Now as a lawyer Denham would have known better, as a lawyer she would have known that this was reckless behaviour, as reckless as it gets, tantamount to gross misconduct, arguably an attempt to influence the jury pool.
This fact we suspect may have crossed the mind of David McNaughton DCJ, it may have even played a part in his decision to dismiss the jury rather late in the piece, all together very naughty behaviour on the part of Denham and or her PR advisor.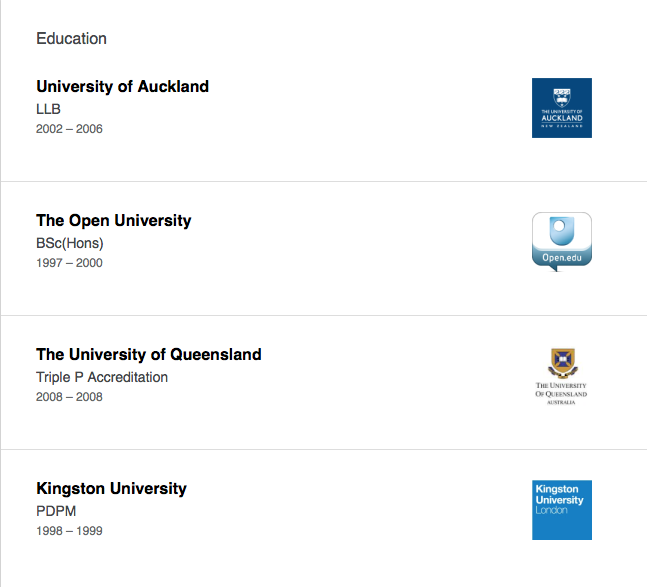 What Slater's "Disqus" page also tells us is that there were political machinations unfolding behind the scenes that likely had little to do with the actual allegations of assault, which Denham belatedly alleged had occurred three years before she decided to even show up at a police station.
This case wreaks of scam and corruption, it wreaks of an abuse of process and it has all the hallmarks of the use of gender politics.
In any justice system there is absolutely no place for politics, real, perceived or fucking academic. But here we have a classic case of a game of gender politics unfolding in New Zealand's courts. Whats more it was a very dangerous game that still has the potential to reverberate, to impact on genuine cases of domestic violence where that impact ought not have been present, the impact we speak of is of course the boy who cried wolf syndrome, or in this case the girl who cried She-wolf.
This is the second high profile case that has ended with either an acquittal or dismissal. In both cases the system was played. In the first case to go to trial the police were complicit in a particularly well executed fraud on the court. In this the second case, the purported victim appears to have executed the fraud without police assistance. So when are New Zealand's courts going to do something about this obviously growing trend?
This case was not only harmful to the accused, it was a serious waste of the courts time, financial resource's and of twelve jurors who were expected to give up their lives and incomes. The judges flippant dismissal of the personal cost to the jurors was in no way recompense for the time and lost income many would have suffered, sitting around listening to the evidence that attempted to support what was by all accounts a completely exaggerated if not fabricated allegation. Again, Judge David McNaughton's own words reverberate;
"I hope for some extent this has been an education for you and an insight into what goes on. The court gets a lot of bad press from outlets like (blogger) Whale Oil and even traditional ones. The criminal justice system is under assault from all sides." McNaughton DCJ
Of course the criminal justice system is not "under assault from all sides" at all. The reality is far more inconvenient truth,  that for perhaps the first time in New Zealand's very short history those that form the criminal justice system, the police, registrars, various other court staff , lawyers, both prosecution and defense and of course the Judges themselves are all simply being held to account as never before.
Gone are the days when a nudge and a wink, directed at the mainstream media, court reporters and their editors, stories could and would be disappeared, injustice and malfeasance on the part of police could and was completely ignored or casually glossed over.
Judge David McNaughton would do well to remember who it is that he is on the bench to serve and the function of a free and fearless media, traditional or new, it matters not;
"Judges as persons, or courts as institutions, are entitled to no greater immunity from criticism than other persons or institutions. Just because the holders of judicial office are identified with the interests of justice they may forget their common human frailties and fallibilities. There have sometimes been martinets upon the bench as there have also been pompous wielders of authority who have used the paraphernalia of power in support of what they called their dignity. Therefore judges must be kept mindful of their limitations and of their ultimate public responsibility by a vigorous stream of criticism expressed with candor however blunt"

 – Justice

Felix Frankfurter

, US Supreme Court.
Now we here at LF are certainly not saying that New Zealand's judges were all corrupt, or that judges were always directly involved. We do however hold hundreds of archival records dating back decades showing that many Judges simply turned a blind eye to cases of serious justice sector corruption – undoubtedly in what they perceived were efforts to maintain the publics faith in the country's criminal justice system, more specifically the country's systemically corrupt police force.
So if there was any member of the jury that McNaughton DCJ was addressing who felt they needed reminding of what goes on in New Zealand,s courtroom's every day they may have been better served with a subscription to laudafinem.com rather than having the threat of a massive fine hanging over their heads in the event the attempt to avoid having to sit through this sort of court aided sport.
It's exactly this sort of case that actually begs for the courts, in particular sitting judges, to be granted the necessary inquisitorial powers required to perform their own investigative function, similar to the systems found here in the European jurisdictions, countries such as Italy and France, where the presiding judges are empowered themselves to undertake investigations, not being limited or stymied by the often cherry-picked evidence and bullshit objections served up by New Zealand's seriously dodgy crown prosecutors and or defence lawyers, tactics designed to obfuscate, to muddy the waters, to conceal the truth.
There is no doubting that this latest case "Denham v Clague" was nasty. One is most certainly left with the impression that there had been a deliberate attempt to pervert justice for pecuniary gain. In the end there was also enough shit slung around prior to the trial to damage the accused, his psychological health, his reputation, the ability to gain employment commensurate with his obvious skills, and his right to a fair trial.
What's more it seems to us that Ms Denham was not alone in her desire to see Glague branded a "wife basher". Looking at some of the nasty comments and material posted online, it seems that there may well have been a secondary agenda, or subplot, involved. That persons unknown appeared to have been actively involved in pursuing another agenda in and around the administration of the Kristin school itself, that of getting rid of Peter Clague as the schools principle.
Lauda Finem have been doing a little digging and once District Court Judge David McNaughton publishes his written decision we'll be bringing readers the results of our own research into the case in conjunction with the courts findings of the "facts".
Of interest is the fact that this case has been followed closely by people in the United Kingdom, many of them looking closely at Lauda Finem's articles related to this false allegation phenomena, in many ways unique to little old New Zealand and it's so-called criminal justice system. – now the two trending articles on this topic are, in large part thanks to the increased volume in visits to LF by our UK neighbours;
1) The ugly face of intimate partner abuse – Elizabeth May Currie  

2) Judge Ryan confides: Jury right on the money when assessing jilted partner's credibility.