Warning:

If you are a resident of New Zealand you may be inviting a police visit simply by reading this post.
At 4:50pm Kiwi local time, Friday the 1st of April 2016, the New Zealand Herald published the article below, interesting the article was not attributed to any one journalist:
Prominent New Zealander charged with indecent assault keeps name suppression

4:50 PM Friday Apr 1, 2016


A prominent New Zealander facing indecent assault charges will keep the name suppression protecting his identity until the end of his trial.

The trial is due to begin on Monday. The man has denied the charges against him.

There are heavy suppression orders over the case, meaning the man cannot be identified, nor can his alleged victims or their ages.

The man is facing 12 charges of indecent assault against two people including two representative charges.

The charges, which include allegations of touching the complainants on the breast, buttocks, groin and thigh, are punishable by up to 10 years' imprisonment.

Source: http://www.nzherald.co.nz/nz/news/article.cfm?c_id=1&objectid=11615353
The timing of the release is an extraordinarily cynicle attempt to conceal the news from as many Kiwis as possible, a time when everyone was leaving work with their focus on the Friday evening ahead.
The article is of course already well over a week old, that is the New Zealand media, the Herald in this case, delayed any reporting of the event, Mike Sabin's appearance in the Whangarei court on or about the 15th of March 2016.
In fact just a few days prior to the 15th John Key had paid a visit to Whangarei, and soon after local National party MP Dr Shane Reti started up the National party's antiquated smoke generator and began dissing Wicked Campers.
LF Tip: When a New Zealand Herald article is not attributed to a staff journalist then one of two things has occurred- A. its been nicked from a foreign news source, or B. something seriously dodgy has been happening behind the veil.
The New Zealand Herald also got busy at that time, either by arrangement or by buying into the National party spin-doctors stratagem, they started reporting on Dr Reti's smoke screen; they too trying their absolute hardest to keep the public focus on trashing the reputation of Australian based tourism operator Wicked Campers, aka Juicy Love Pty Limited (See bibliography below).
You know that something is up when National Party cockerel & political blogger Cameron Slater joins the scum bag choristers, humming the same tune, none can of course hold a note. Slater was crowing on about what he termed "Wicked's vigilantism"…….Pot Kettle Black perhaps?
WICKED CAMPERS VIGILANTISM LEAVES ME UNHAPPY – Cameron Slater, Tuesday, March 29, 2016 at 3:30pm
Admittedly it was very strange watching David Fisher and Cameron Slater back in the saddle again, riding shotgun for the National party, working a mob of extra white sheep like two wily one eyed old cattle dogs. Who ever said Nicky Hager was an idiot?
Wicked Campers feeling the heat – David Fisher, Sunday March 27, 2016
The diversionary tactic no doubt worked, at least in as much as it kept some Kiwi's on social media busy and, as was the plan, looking the other way. It did not however fool the more educated cynic, which included anyone who had been disgusted enough by the National party's covering-up of a political rort during the 2014 elections, to have been maintaining a high degree of vigilance.
The New Zealand Herald and in particular Shayne Currie the papers editor should be ashamed of themselves, first for believing they were smarter than the average Kiwi, and secondly for playing a very dangerous game, the subversion of a democracy and its political and legal institutions.
This behavior could not have been entertained anywhere other than New Zealand. Had it happened in Australia the media would have been all over the politicians involved until they had the truth, even if that meant multiple court challenges; Australian history tells us this is the case. So how is it that the New Zealand Prime Minister can lie like a fucking flat fish and get away with it? That's a question that all Kiwi's should now be asking themselves.
Of course the old public interest test in New Zealand seems to be at odds with the same test that's applied elsewhere.
Successive New Zealand Governments have serious form when it comes to burying Child sexual abuse. This is certainly not the first case that has been kept on the hush, eventually buried.
Then there is the attitude of Paula Bennett back in 2012 when Australian labor Prime Minister Julia Gillard announced the Royal Commission into the Institutional response to Child Sexual abuse. Bennett then poo-pooing the notion that a New Zealand government should even consider following suit.
Bennett at that time, attempting to justify the New Zealand governments systemic failures claimed:
"I think the fact that we have been addressing historical abuse cases in this country, we have been doing it faster than it's ever been done, we've been fronting up to some of the liability around that and settling a number of cases,…….

…….I think the fact that we have been addressing historical abuse cases in this country, we have been doing it faster than it's ever been done, we've been fronting up to some of the liability around that and settling a number of cases,"

Source: http://www.laudafinem.org/2012/11/14/paula-bennett-nz-govt-sees-no-need-for-sex-abuse-inquiry/
Of course as was to be predicted the Minister Paula Bennett and her government were just going through the motions; keeping up appearances, so to speak, undoubtedly for the international communities consumption – heaven forbid the UN child protection agencies should find out before Helen Clark managed to get another run on the board, this time as UN secretary General.
The reality is that the plans Bennett referred to were set in place by a government hell-bent on concealing the extent of both historic and contemporary child abuse in New Zealand.
Most New Zealanders are unlikely to be aware that there was an online petition circulating which called on the New Zealand government to address their failures in the area of historic institutional Child sexual abuse.
A second partition is now also underway calling on the New Zealand government to make its Confidential Listening and Assistance Service Findings Publicly Available, a report which the New Zealand government is obviously keeping a closely guarded secret; governments only keep things secret when they are frighteningly damning.
As the petitions organizers state:
Our Pasts Buried, Our Histories Forgotten: The New Zealand Government and the Hidden Institutional Child Abuse Inquiry

In July of 2015, a journalist from the Dominion Post, Stacey Kirk, released Official Information Act (OIA) material, surrounding the historic claims and the then newly announced Fast Track scheme for resolving claims of historic abuse against the State. These documents showed that the New Zealand National Government identified the potential for a public inquiry into institutional child abuse as a risk with the potential for them to lose control of a process they had worked hard to tightly contain.

Among the risks the documents specified were: "loss of confidence and trust in the process of resolving claims of abuse; the potential of a renewed call for a public enquiry into historic claims; claimants looking to the courts for resolution… or an alternative process being called for either by the courts or through public opinion and pressure".

None of this was too surprising! It was, after all, the Government of NZ who was largely responsible for child abuse that had occurred historically in institutional care. It was also that Government that had the power to approve or deny a public inquiry that would undoubtedly expose historic systemic failings, along with a litany of cover-ups'. It was also the Government that would ultimately be responsible, politically and financially for these failings. Not too surprisingly, much like the Catholic Church has done in Australia and elsewhere, the OIA clearly demonstrated the Government's (the guilty party's) intent to contain the facts of historic child abuse in its institutions.
Anyone interested in signing the petition, and we would encourage readers to do so, can use the url featured below:
https://www.change.org/p/our-pasts-buried-our-histories-forgotten-the-new-zealand-government-and-the-hidden-institutional-child-abuse-inquiry
Another truth is that little old New Zealand, whether it's inhabitants like to believe it or not, is in exactly the same league as the Vatican, the Catholic Church, when it comes to the States failure to address both historic and the country's more contemporary problem with child abuse in general.
The country's mainstream media are not to escape criticism either. The child abuse problem is one which New Zealand's leading media outlets have done little more than pay lip service too. Every day there are reports on the front page of Kiwi Newspaper and television news bulletins, but not one MSM player has produced or run a prolonged campaign forcing the government to front up to this issue, historic and contemporary.
Despite the aforementioned petitions, the media have failed to cover the issue's online community content in any detail, this despite their fascination with stalking Facebook and twitter; one very good question therefore would be WHY?
Of course the men and women behind these media outlets seem more intent on running damage control and spin. In fact, more often then not, only whenever New Zealand cops any flack, or looks likely to, in the international media.
Not only that, the media also have a very bad habit of playing mother to the country's 4 million inhabitants, soothing the collective Kiwi ego with article's constantly reminding the good citizens of New Zealand just how lucky they all are; massaging away the country's collective insecurity with constant reminders of their world beating achievements; even when those achievements, now days, appear to be little more than the playing of violent sports such as Rugby Union.
LF Tip: When a significant news item appears on the front page of the New Zealand Herald's online edition, only to suddenly disappear, become unsearchable, then reappear among the items available in a Herald syndicated provincial media outlet offering such as the ODT, then something seriously dodgy is going on behind the scenes.
Now as Australians we get a lot of flack from some of New Zealand's one eyed irrational idiots, who it seems, spend all of their available spare time trolling the internet, telling foreigners to mind their own business, or asking for the evidence, even when they are swimming in it.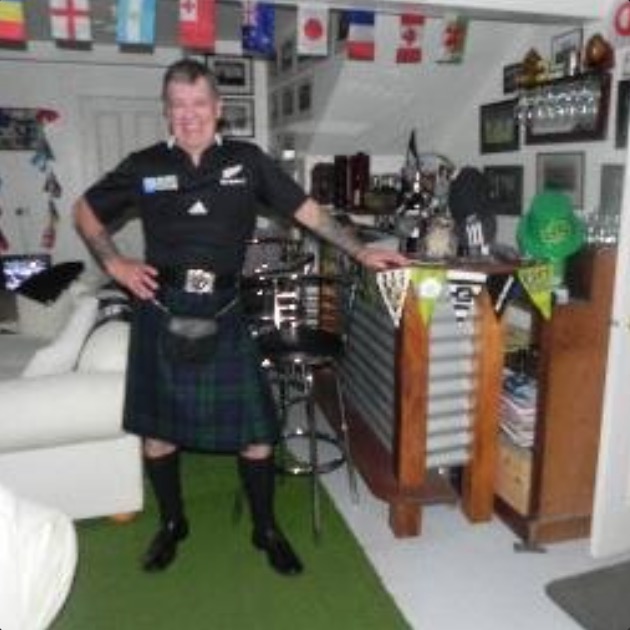 What these individuals don't seem to realize however, is that, not only is their trolling not working, but that as Australians, the issue of New Zealand's systemic concealment of child abuse can, does and has had an impact on Australian society.
Many of New Zealand s historic child abuse victim's, now adults, live in Australia and have been for decades having fled the demons New Zealand holds. The Australian government, our welfare organizations and agencies also work hard to support many of these victims.
What is far more insidious however is that many Kiwi child abusers have been free to migrate to Australia, completely unchallenged. Many have in fact had their crimes concealed by New Zealand's courts, using the now infamous name suppression's. Many more have entered simply because the New Zealand police and or border control authorities have demonstrated considerable incompetence, repeatedly failing to keep accurate records or notify Australian customs.
This fact was evidenced recently when Australia made only minor alterations to its migration laws. Among those swept up in the resulting dragnet, undertaken to collect and deport undesirable Kiwis, were a significant number of convicted child abusers, individuals that the New Zealand government and politicians of all political persuasions clearly did not want to have to accept any responsibility for, the country's Prime Minister John Key included.
Its no wonder then that Australian bloggers such as LF and Derryn Hinch feel completely comfortable, and within their rights, pointing out the obvious, so that our intellectually impaired neighbors get half a chance to recognize just how screwed up their so called democracy is.
A Kiwi Conspiracy by Derryn Hinch – Friday, 27 March 2015

IF YOU THINK POLITICS in Australia gets crazy around election time just have a look at what is happening across the ditch right now.

While we are immersed in the NSW state elections tomorrow, they  are having a by-election for the seat of Northland in New Zealand.

Continue reading…….

The shroud of political corruption moves to the High Court – Lauda Finem – 22 April 2015

By the looks of it the Mike Sabin sexual assault case took yet another turn two days ago when it was transferred from an undisclosed District Court to New Zealand's High Court. The location of the new Court has also been concealed from the public.

Continue reading……
Now its New Zealand Prime Minister John Key that also features large in the case of Mike Sabin.
It is more than clear that senior National Party officials knew that Sabin was under investigation at the time that this particular New Zealand political party endorsed and paid for Mr Sabin to run for election in the seat of Northland. For that reality to now be denied is frankly just beyond belief. Sabin himself, an ex police officer, would also have known of the peril of lying to National Party HQ, not to mention the criminal ramifications of doing so.
So what has gone on? It seems to us that there must have been a confidence that the allegations could and would be handled. We also believe, in the circumstances, that political pressure was likely placed on Whangarei police to make the problem go away.
We suspect that it was at this point, given an existing public focus on police corruption in Whangarei district, that the decision was taken to transfer the file to the police's own political handlers, a special division of police "minders" and PR specialists housed within the West Auckland, Waitakere, Police area command; where it was seemingly decided that the offending could not simply be made to disappear.
Obviously, charges were then obviously laid and the matter transferred back to the Whangarei district for trial.
But does it end there; with transparent and just open justice prevailing?
If the secrecy around this matter is anything to go by, we seriously doubt it.
In our opinion, based on considerable experience of just how corrupt the New Zealand legal system can be, in the wrong hands, that the trial will likely be rigged.
If a jury trial, quite possibly by loading the jury with local members of the public, who are all predisposed to ensuring a not guilty verdict is delivered. It will of course not be, to our certain knowledge, the first time in New Zealand legal history that this has in fact been allowed to occur.
Now anywhere else in the Western world rightly concerned citizens would not simply remain silent; and certainly not a halfway decent or responsible national media.
The citizens would in all likelihood be marching in the streets, there would be extremely vocal protests and news reports, decrying the attempted subversion of their democracy and system of justice; but not in New Zealand it seems.
Has New Zealand become little more than another failed fascist Pacific State? Albeit, one, that has done a reasonable job, largely thanks to a corrupt media, of concealing it.
It certainly seems that way to us!
——–/——–
Note: Since LF published our story – Why are National party MP's and Shayne Currie blowing smoke – on 29th March 2016, the New Zealand National Party has attempted to spin a justification for their use of the very strange attack on an Australian Company, Wicked Campers, to conceal a their own criminal offending.:
Why the National Party is taking on Wicked Campers over its offensive designs – stuff.co.nz – 30th March, 2016

….However, Edwards says there is a risk that the exhortations of National MPs could backfire.

It's currently unclear whether there are any legal powers to stop Wicked Campers from displaying their slogans, while the domestic campaign against the company could go over the head of overseas tourists likely to make up a large part of its business.

"What we might normally see is negative publicity could simply give that infamous edge to the company that they're after," Edwards says.

It's something Bennett is aware of: she says she "thought long and hard" before going public, but decided the chance to take the most offensive Wicked designs taken off New Zealand roads was worth the risk.
Bibliography/References
http://www.stuff.co.nz/national/crime/63781253/cops-betrayed-by-michael-blowers-crimes
http://www.humanheadline.com.au/hinch-says/a-kiwi-conspiracy
http://www.laudafinem.org/2015/04/22/sabin-sexual-assault-case-the-shroud-of-political-corruption-and-coverup-moves-to-new-zealands-high-court/
http://www.laudafinem.org/2016/03/29/why-are-national-party-mps-shayne-currie-blowing-smoke/
http://www.laudafinem.org/2015/04/30/mike-sabin-puts-in-appearance-at-whangarei-high-court/
http://www.laudafinem.org/2015/04/16/mike-sabin-what-about-the-sexual-assault-charges-who-paid-the-ferryman-and-what-with/
http://www.whaleoil.co.nz/2016/03/wicked-campers-vigilantism-leaves-me-unhappy/
http://www.nzherald.co.nz/wicked20campers/search/results.cfm?kw1=wicked%20campers
New Zealand Herald Wicked Campers Distraction Series (14 items)
http://www.nzherald.co.nz/business/news/article.cfm?c_id=3&objectid=11613410
http://www.nzherald.co.nz/nz/news/article.cfm?c_id=1&objectid=11613235
http://www.nzherald.co.nz/nz/news/article.cfm?c_id=1&objectid=11612256
http://www.nzherald.co.nz/nz/news/article.cfm?c_id=1&objectid=11612265
http://www.nzherald.co.nz/nz/news/article.cfm?c_id=1&objectid=11610019
http://www.nzherald.co.nz/nz/news/article.cfm?c_id=1&objectid=11610315
http://www.nzherald.co.nz/nz/news/article.cfm?c_id=1&objectid=11610472
http://www.nzherald.co.nz/northern-advocate/opinion/news/article.cfm?c_id=1503447&objectid=11609968
http://www.nzherald.co.nz/nz/news/article.cfm?c_id=1&objectid=11609680
http://www.nzherald.co.nz/nz/news/article.cfm?c_id=1&objectid=11608937
http://www.nzherald.co.nz/nz/news/article.cfm?c_id=1&objectid=11609523
http://www.nzherald.co.nz/nz/news/article.cfm?c_id=1&objectid=11609387
http://www.nzherald.co.nz/nz/news/article.cfm?c_id=1&objectid=11609224
http://www.nzherald.co.nz/nz/news/article.cfm?c_id=1&objectid=11608638